Keep Learning Fresh in the Summer with My First French Book Words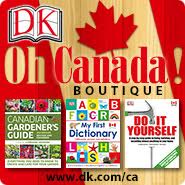 While summer is all about fun and getting outside, don't forget about learning too! Our children can forget so much over the summer months so it is important to keep up those skills by practicing their math and language skills.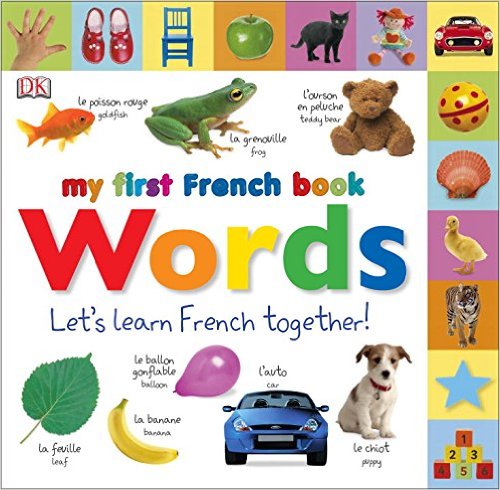 Our eldest had his first year of French lessons at school and he fell in love with the language (can you blame him?). It also brought back so many memories for me as well. Children that can speak two languages definitely have a strong advantage and I want this for my kids, especially as Canadians it is important to speak both French and English.
My First French Book Words covers topics ranging from toys to farm animals to shapes food. The book contains both the English and French word to accompany each picture.
The best features of this book:
bold and bright photos that draw your attention
easily divided tabs on the top and side of the book so you can jump ahead to a preferred section (or find your spot again)
a fantastic variety of words that goes well beyond the basics (for example parrots, budgies and guinea pigs are included in the animal section)
thick pages to help little hands turn the pages themselves (a must for those independent children!)
the writing was kid friendly and easy to read
DK Canada's My First French Book Words will be the perfect tool to expose your children to the French language and garner their interest in learning a second language. Make sure you check out the DK Oh Canada Boutique this summer for lots more fun!
Does your child speak another language at home? 
Disclosure: I received this book free of charge in order to facilitate this review. All opinions expressed are my own.