Kikoriki: Legend of the Golden Dragon Giveaway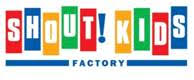 Kikoriki: Legend of the Golden Dragon, is the first of two Kikoriki movies and is set to release March 7th, 2017 from Shout Factory.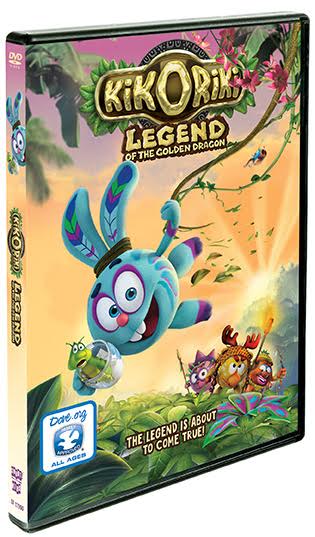 About Kikoriki: Legend of the Golden Dragon
The lovable simple residents of peaceful Kikoriki Island are thrown kicking and screaming into big adventure when their resident scientist invents an amazing device – a helmet called "the Improverizor" – which takes personality traits from one person and swaps them with someone else's!
But when spineless young Wally tries to use the untested device to cure his cowardice, he ends up even more spineless – by getting accidentally body-switched with a squirmy little caterpillar. Now he's got more to fear than he ever dreamed, and so do his fellow villagers, as they're dragged into a madcap adventure packed with plane crashes, mistaken identities, erupting volcanoes and angry natives on the warpath. Boy, do the Kikoriki Сrew wish they could switch places now – with anyone!
My Thoughts
Kikoriki: Legend of the Golden Dragon is an adorable movie with loveable characters, especially Wally. Wally is scared of everything and just wants to be brave and show his friends that he can be just like them. He would do just about anything – even use a device to improve himself! This backfires on him and he turns into a caterpillar and this is when the adventure really begins.
Wally needs to change bodies back otherwise he will be stuck as a caterpillar and eventually a butterfly. He enlists the help of his friends but nothing seems to go right. They are met with danger, angry villagers, tomb raiders and more. Wally is tested to his limits at each obstacle and meets it with grace and courage.
Kikoriki is a beautiful story of having the courage to stand up and believe in yourself no matter your size or how brave you are. We all have courage inside of us, we just need to find it. Wally was just a little caterpillar but he managed to save the day and his friends. The movie reminds us that even though we may wish we were someone else, no one can be a better you. You are special and a gift to this world in your own way.
You will fall in love with the adorable creatures, great graphics and fun music. It was a true delight to watch from start to finish.
Rating: 4.5/5
Trailer
Now my Canadian and American readers can now enter to win their own copy of Kikoriki: Legend of the Golden Dragon. Enter via the Rafflecopter form below – good luck!
Disclosure: I received a DVD of this movie in order to facilitate this review. All opinions expressed are my own.