Life Is Too Precious To Not Prepare #InsuranceThatFits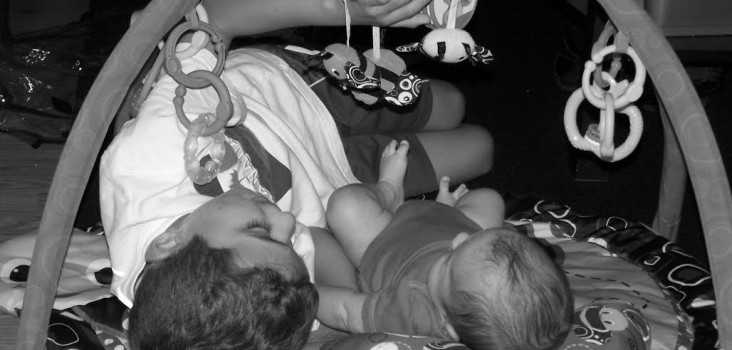 The birth of our second son brought a variety of changes to our family. Not only did we have to learn to share our time and attention between two children, we had to adjust to a whole new set of needs, demands and time schedules (after six years I had become so used to a straight six hours of sleep at night). It became apparent really quickly that we had outgrown our townhouse as we were walking over baby toys. Isn't it incredible how one small child can overrun the house with all of their toys, accessories and equipment?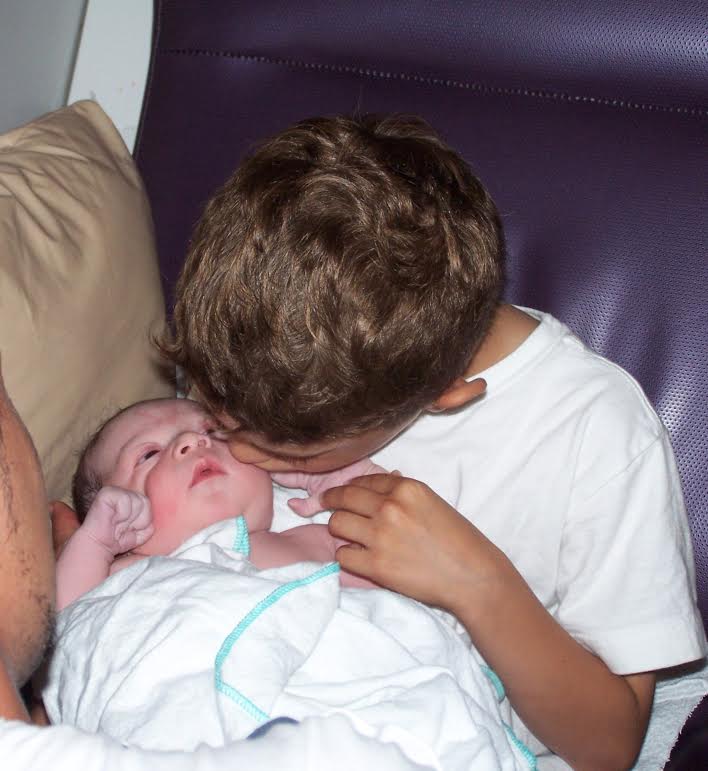 It took us six months to find our forever home, we had been looking occasionally prior to this but never with any real true interest. We wanted our home to be close to our boy's school, near a park, and away from heavy car traffic (our townhouse at the time was on a busy street and we hated it with a passion). We couldn't believe our luck when a home came up that matched all of our wants and in our price range! In what felt like warp speed, we had purchased our first home. In all of our excitement, I had this nagging concern eating away at me that we had not protected our children enough.
Life insurance was always something we had both wanted to purchase, but kept putting it off. It was always on our must-purchase list, but found it hard to discuss with each other (your own mortality is seriously one of the hardest topics ever to talk about with your spouse). But with the purchase of a new home (and mortgage), as well as two children to provide for, we needed to act quickly.
For my husband and I, our biggest concern was that if one of us passed away, we wanted to ensure that the boys would still be able to stay in their home with the surviving spouse. We didn't want to get caught with too little money and force the boys to have to go through a move on top of all the other emotional currents they would be dealing with.
Sorting through life insurance types, companies that provide policies, and deciding how much we needed was overwhelming. We even needed to take a step back from it all at one point as it became far too much for us. Taking that step back helped us realize we needed to go to a company that we trusted and had a connection with already, for us that was TD. Both of us have always banked with TD and our investments are with TD, so it made sense for us to trust them with our life insurance. My husband and I sat down and applied online for term life insurance. We had already decided that we each needed an amount that was equal to our mortgage, so that the surviving spouse could pay off the mortgage and our children would not have to move. I loved the online option as we were able to change the amounts of coverage to get a couple of quotes for a variety of coverage options.
With the TD Insurance online application and quotes, we discovered that we could actually increase our term life insurance policy coverage to not only cover our mortgage, but to also give enough for either of us to pay off any additional debts that we might have. Completing our application was easy; TD Insurance set up a time to come visit with us and fill out the health questionnaire (medication list, height, weight and some minor blood work). Their life insurance needs analysis helps you to determine how much coverage you need and at what cost it will be to you. As a bonus, if you call TD Insurance at 1-888-756-5666 for a free life insurance needs analysis (insert link) by November 13, you can be entered to win one of 300 FitBitTMFlex activity trackers!
For my husband and I, this small action has caused a great amount of emotional and financial relief. We now know that as a family we are protected from any uncontrollable accidents or events that could change our lives both emotionally and financially. We now know our boys will be protected and that we can focus on their emotional needs if that time comes. This is what term life insurance provides you with: security in the event that the uncontrollable and inevitable happens.
Do you have term life insurance? If so, what prompted you to purchase term life insurance?
This post is brought to you by TD Insurance but the images and opinions are my own. For more information, please visit www.tdinsurance.com/termlife.