Looking to Save Money? Check Out Groupon Coupons Now!

Disclosure: Looking to Save Money? Check Out Groupon Coupons is a sponsored post. As always, the opinions expressed are 100% my own.
I love saving money (I mean honestly how can you not with a growing family?!) as it means I can put our hard earned money toward the kids, vacations and extra curricular activities. I use a variety of methods to save money – from price matching, to comparing items by brands and by store but my favourite way to save money is by using coupons.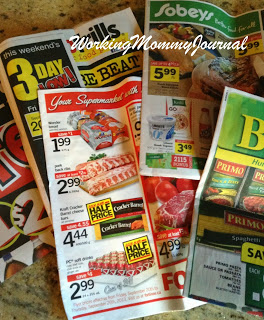 Coupons give instant gratification when you redeem them in store or online as you see your total come down dollar by dollar. When we shop for household items, clothes and groceries we know exactly what we need or what we want, which makes using the Groupon Coupons site that much easier. You can easily move through their website by popular coupons, popular stores or even by category.

I personally find before I start looking for coupons, the most important step is to write down what you need. It makes sorting through the website for coupons that much easier. Once you find the store and coupon you need, you have the choice to use the coupon code on the store website (if the coupon is only valid online) or to print the coupon required for in store purchases (I was able to print out a great coupon for 30% off at Michael's Arts & Crafts store).
Some of my favourite stores that can be found on Groupon Coupons are:
GNC
Michael's
Best Buy
Amazon
I loved that I had the option to use my coupons either online or in store depending on the deal. The best part of it all was that they took the searching and guess work out of coupon hunting for you by having them sorted into the right categories and all on one site. A definite win win for this savvy shopper!
What are your favourite coupons to use? Do you prefer online codes over in store coupons?
Make sure to follow Groupon Coupons on Twitter and Facebook to keep up to date with all the latest news and deals.