Love and a Little White Lie Book Review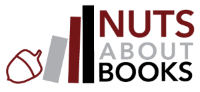 Torn between two worlds incapable of coexisting, can January find the healing that's eluded her or will her resistance to the truth ruin any chance of happiness?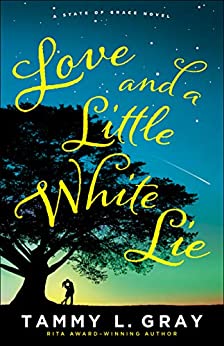 About Love and a Little White Lie
January Sanders grew up believing karma was more reliable than an imaginary higher power, but after suffering her worst heartbreak in 29 years, she's open to just about anything, including taking a temporary position at her aunt's church. Keeping her lack of faith a secret, January is determined to use her photographic memory to help Grace Community's overworked staff, all while scraping herself off rock bottom.
What she doesn't count on is meeting the church's handsome and charming guitarist, who not only is a strong believer, but has also dedicated his life to Christian music. It's a match set for disaster, and yet January has no ability to stay away, even if it means pretending to have faith in a God she doesn't believe in.
Only this time, keeping secrets isn't as easy as she thought it would be. Especially when she's constantly running into her aunt's landscape architect, who seems to know everything about her past and present sins and makes no apologies about pushing her to deal with feelings she'd rather keep buried.
Torn between two worlds incapable of coexisting, can January find the healing that's eluded her or will her resistance to the truth ruin any chance of happiness?
My Thoughts
Love and a Little White Lie is fun, warm novel with loveable (but flawed) characters and a fantastic plot.
January is an incredible young woman, who just doesn't know it yet. She had a tough childhood, her Mother was angry at life and had several failed marriages. At so many points in her childhood, the father figure in her life walked out on her. It felt that at times, January took on the role of Mother in their relationship, which I can't even begin to imagine the stress that this would cause. This made a lasting impact on her life and the way that she looks at life and relationships. She turned her back on faith and has a very difficult time trusting in others (especially men – she always believes the worst of them).
One awful, heart breaking break up sends her running to her Aunt, who opens her arms (and home) to her. Her Aunt takes her in, helps her find a job and does her best to help her find her way. The only issue with her job? It is at her Aunt's parish and January stopped believing a long time ago. She does not share this information with others – out of fear of being let go or perhaps even not being accepted by those around her?
January falls hard for the guitarist that works at the church. But something just made me feel that perhaps it wasn't love – was it infatuation? Was it a rebound? January never quite felt comfortable sharing with him that she did not share his beliefs, which I found huge. These nagging feelings I had about their relationship came up several times throughout the novel.
My favourite character? Dillon. Dillon works on her Aunt's property and at first glance seems offish, angry at life but as his story develops, we learn of his pain, his insecurities and his hopes. I kept rooting for him throughout the story, I wanted him to share his feelings which seemed so obvious but to January and Dillon, it was not.
Love and a Little White Lie is a fantastic novel about second chances, believing in yourself, knowing that it is okay to fail and it is okay to hurt but sometimes we need to open our heart (and mind) to those around us and above us. I loved every moment of this novel – a definite must read!
You can purchase a copy of this book on Amazon.
Rating: 5/5
About the Author
Tammy L. Gray lives in the Dallas area with her family, and they love all things Texas. Her nine modern and true-to-life contemporary romances include the 2017 RITA Award-winning My Hope Next Door. When not taxiing her three kids to various events, Tammy can be spotted crunching numbers as the financial administrator at her hometown church. Find her online at www.tammylgray.com
Disclosure: I received a copy of this book in order to facilitate this review. All opinions expressed are my own.