Love Arrives in Pieces by Betsy St. Amant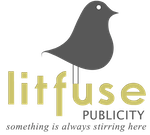 In Love Arrives in Pieces, Stella was known for so long for her beauty. Now she must find herself.
Former pageant queen, Stella, doesn't trust beauty after her divorce. Her appearance betrayed her and led her into brokenness, so instead of being beautiful, now she tries to make beautiful things but always falls short. She keeps her passion for art to herself and focuses on her interior design work. If she does not get another job soon, she will be stuck living with her parents for a long time.
Contractor Chase Taylor is determined to live a life of no regrets after losing his fiancée. He lives life at full speed, striving to see how much he can accomplish. He knows if he slows down that he will fall apart. He returns home to Bayou Bend to renovate the town's old theatre and is shocked to discover that the designer is his old flame, Stella.
Forced to work together, Chase and Stella battle their chemistry and past as they struggle to compromise and work together. Their wills clash as they attempt to hide their past and their unresolved feelings for each other, until Chase discovers the hidden parts of Stella while losing her trust in the process.
A near catastrophe, a fire and a small town gossip mill finally force them to realize that they have a choice, to hold on to their past or surrender their fragmented pieces to the One who makes a beautiful masterpiece from brokenness.
My Thoughts
Love Arrives in Pieces is a beautiful extension of another favourite book of my mine, All's Fair in Love and Cupcakes. In this novel, we get to meet Stella, Kat's sister. She is a beautiful woman both inside and out but has been broken inside and no longer feels beautiful. She wants to hide her beauty as she feels as though that is all any one sees. No one sees the inside, the part that is less than pretty never less want to stay with her. They toss away the broken pieces because they are seen as ugly and not pretty enough to be kept around.
It was beautiful to watch Stella grow in this novel. She faces her fears sometimes head on and at other times she hides in denial. Stella needs to realize that in order to heal from the inside out, she must accept all the broken pieces of her life (her divorce, her pain, her pageant life) and move forward.
Love Arrives in Pieces is more than just a romance, it is a beautiful portrayal of how you can overcome the worst moments in your life if you can accept the broken pieces that make you who you are.
You can find more reviews on the Litfuse Blog Tour page. You can purchase a copy here.
Rating: 5/5

About the Author
Betsy St. Amant lives in Louisiana with her young daughter and has a heart for sharing the amazing news of God's grace through her novels. A freelance journalist, Betsy is a member of American Christian Fiction Writers. When she's not reading, writing, or singing along to a Disney soundtrack with her daughter, Betsy enjoys inspirational speaking and teaching on the craft of writing.
Disclosure: I received a digital copy of this book in order to facilitate this review. All opinions expressed are my own.