I Love Toopy and Binoo Valentine's Day DVD Giveaway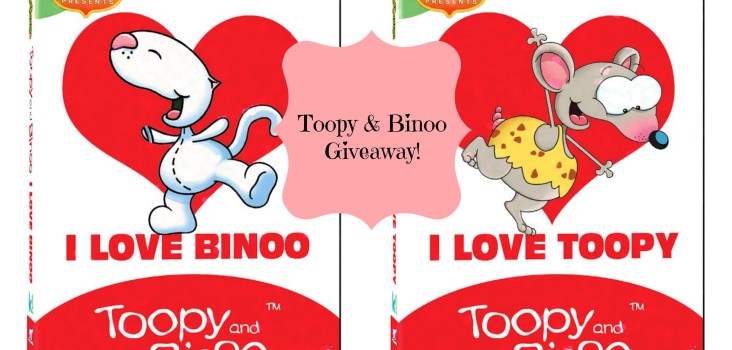 Toopy, Toopy, Binoo, Binoo
Toopy and Binoo!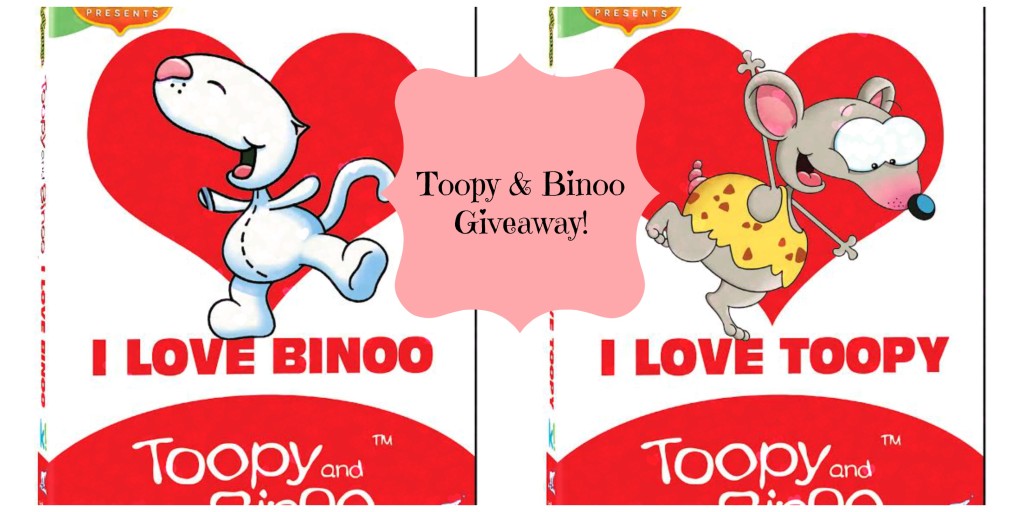 Hands up if those lyrics are played almost non stop in your home?!
Although almost seven years separate our children both of our boys have always loved Toopy and Binoo. So much so that when we brought our puppy home eight years ago she was lovingly named Toopy!
Toopy and Binoo are the adorable stars in this series. You just can't help fall in love with these two, who love each other with all their hearts and are always up for fun and adventure. Toopy is the witty and engaging mouse while Binoo, his best friend in the whole entire world, is the silent cat. When Toopy has lost something or when he can't figure something out it is always Binoo who helps him find his way.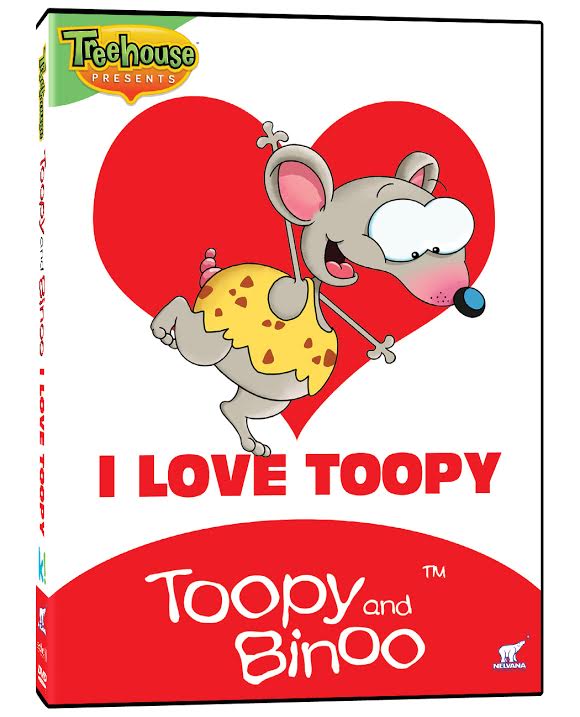 I Love Toopy has a total of fifteen heartwarming episodes for a total running time of seventy-five minutes.
The episodes include:
Duckling (The Best Of)
Baby Toopy
Worm Circus
The Big Race
Gone Fishin
Space House
Little Red Binoo
Jungle Toopy
Super Toopy
Magic Mirror
Toopy Goes bananas (our personal favourite!)
Camp Out
Storm in a Bottle
Space House
Bubbles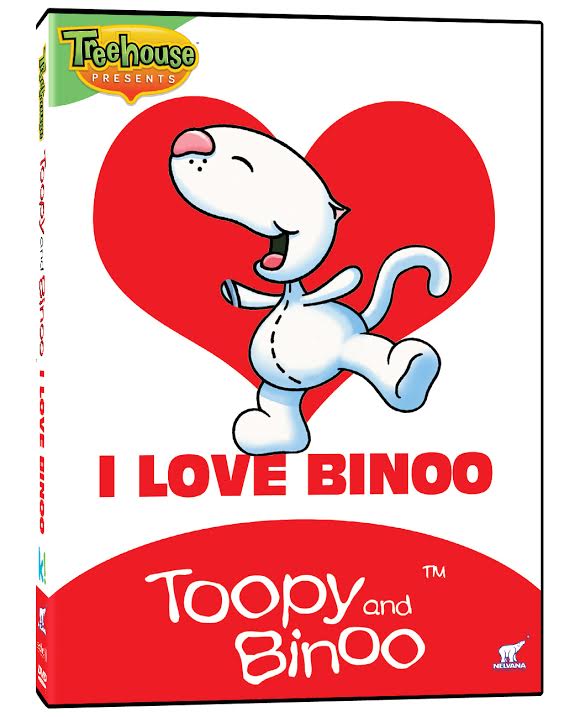 The second DVD, I Love Binoo also comes with fifteen episodes and a running time of seventy five minutes.
The episodes included are:
Pet Palace
Binoo's Birthday
Sparkle Binoo
Toopy's Surprise
Binoo's Letter
Magic Whoosher
Superball
Funny Bunny
The Castle
The Big Blue
The Lost Bear
Where's Binoo?
Invisible World
Egghead
Toopy's Present
Although we thought we had seen all the Toopy and Binoo episodes that were out there we were pleasantly surprised to find new ones on these DVDs! Our youngest son brought his DVDs to daycare so that all of his friends could watch their favourite show together! It was so sweet!
kaboom! Entertainment is giving one of my readers the chance to win their copies of I Love Toopy and I Love Binoo! Canadian residents can enter via the Rafflecopter form below.
Good luck!
a Rafflecopter giveaway
Disclosure: I received a copy of each DVD in order to facilitate this review. All opinions expressed are my own.