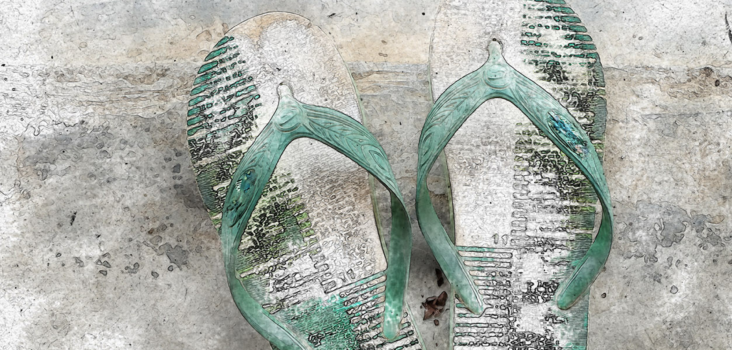 The memorable Sweeney sisters from Her Sister's Shoes have returned with more suspense and family drama to hold you spellbound until the dramatic conclusion in Lowcountry Stranger.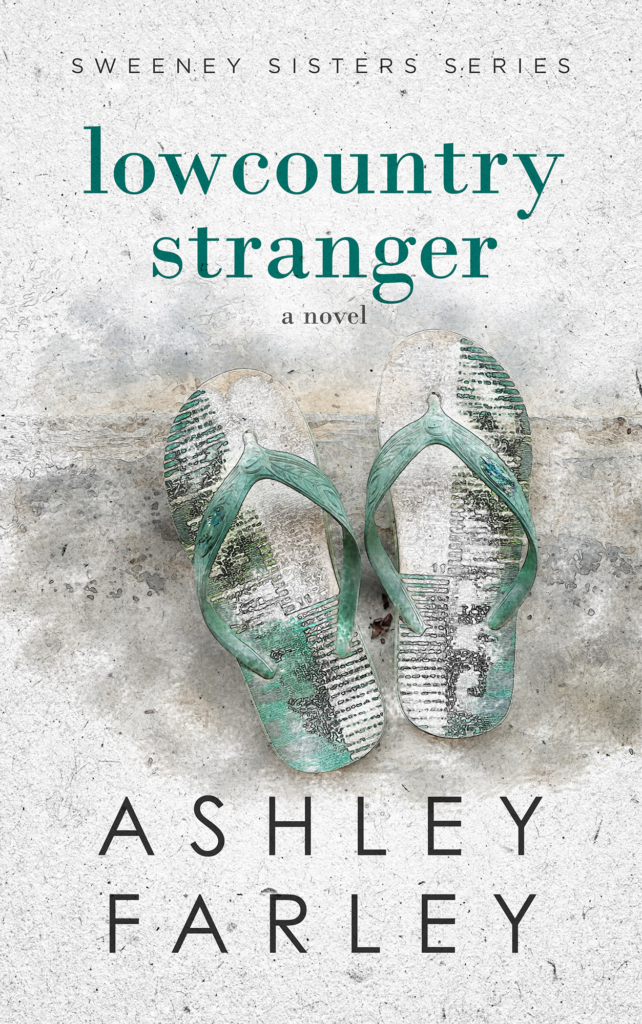 About Lowcountry Stranger
There's a stranger in town. And it's no coincidence when she shows up uninvited at a Sweeney family wedding. All eyes are drawn to this urchin who seems to have washed in with the tide. Before the night is over, the doe-eyed waif charms young and old with her street smarts and spunky personality. For better or worse, Annie Dawn is here to stay.
As she approaches the next stage of her life as an empty nester, Jackie is torn between expanding her fledgling design business and spending these last precious months with her boys before they fly the coop. Her own worst enemy, Sam is terrified of making a commitment to Eli Marshall, handsome police officer, true love of her life. Her resolve is tested when a ghost from her past shows up after nearly two decades. Faith nurtures her seven-year-old daughter who is recovering from the trauma of her abusive father. Is the threat in the past, or is there more danger on the horizon? The sisters seek guidance from their mother, Lovie, a true Southern matriarch who shows them how to respond to adversity with grace and dignity.
Things are heating up in the Lowcountry. The Sweeney sisters remind us, once again, that being a part of a family is about more than sharing the same DNA.
My Thoughts
My favourite family from Ashley Farley is back and they are just as down to earth, real and full of emotions as the first novel, Her Sister's Shoes. The novel starts off with Faith's marriage, where a complete stranger turns up. While they don't know this young girl, there is something about her that just feels familiar and the family is immediately drawn to her. Especially Faith's daughter, who had been so traumatized from her abusive Father that she took to not speaking. She opens up to Annie and the family is in shock. The Sweeney sisters welcome this stranger who has no home into their fold and offer her a place to stay in exchange for helping out.
This is when the novel begins to take a turn that constantly keeps you guessing about what is going to happen next and how is Annie tied into the story. You know she fits in somewhere because it is just seems to coincidental but it is hard to figure it out.
While we have the mystery of Annie, we also have the evolving story of Sam who refuses to commit to Eli after she was long ago left at the altar by the man she thought she loved and the Father of her son. She can't forgive nor let go of this and this has affected her relationship with Eli and even those around her who can't understand why she can't let go. But like so many of us, it is hard for Sam to let go of the past, our past can be like a security blanket and if we hide behind it long enough we are protected from anything that could hurt us. But if Sam doesn't remove her security, she risks losing everything that she truly loves. Sam is so loveable but at times you want to smack her in the head and say wake up! Her past comes full circle in an incredibly shocking twist in this novel!
And in another shocking twist in this novel happens with Faith and her new husband (can't tell you what happens but trust me you will be in for a shock!). You feel for Faith as she just doesn't get a break. She deserves so much happiness after all she has been through but again fate isn't quite kind to her. But through it all, she remains stronger and more determined then ever before. I found myself quite proud of her and how she has grown!
I love how this story is about family, hope, forgiveness and love. We have a family that is real, that argues, that makes mistakes and have to find their way through the dark. The emotions are raw and real, making it so easy to find yourself in the sisters. You may find yourself laughing along with them, feeling their pain and wanting to give them a little shake to wake them. I found myself not wanting to put this novel down. It is so beautifully written, draws you into the very raw and real story and leaves you craving more. A beautiful novel of family and the bonds that tie them together. A definite must read!
You can purchase a copy of this book on Amazon.
Rating: 5/5
About the Author
Ashley Farley writes books about women for women. Her characters are mothers, daughters, sisters, and wives facing real-life issues. Her goal is to keep you turning the pages until the wee hours of the morning. If her story stays with you long after you've read the last word, then she's done her job.
After her brother died in 1999 of an accidental overdose, she turned to writing as a way of releasing her pent-up emotions. She wrote SAVING BEN in honor of Neal, the boy she worshipped, the man she could not save.
Ashley is a wife and mother of two college-aged children. She grew up in the salty marshes of South Carolina, but now lives in Richmond, Virginia, a city she loves for its history and traditions. You can connect with her on her website and Facebook.
Disclosure: I received a digital copy of this book in order to facilitate this review. All opinions expressed are my own.