Make BTS a Smooth Transition with the Hamilton Beach Dual Breakfast Sandwich Maker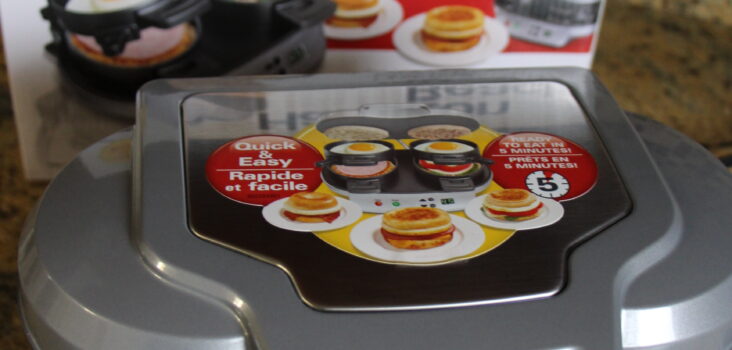 I am not going to lie and I am not proud to admit this, but I remember going off to my first year at University and being unprepared to tackle basic life skills like cooking for myself. The only things I knew how to cook were 5 minute rice, breakfast sausages and cereal. I remember a friend asking if I could make a fried egg and I just looked at her, like fried egg – where do I start? I wasn't a spoiled teen, I just wasn't given the opportunities to learn or the tools to learn.
This is why it is so important to me for my boys to have the skills and confidence that they need to take care of themselves and make nutritious meals for themselves, even when I am not around. I want them to feel comfortable in the kitchen and be able to use tools in the kitchen to help them prepare their meals.
I can also appreciate that they are busy, they are tired (I feel like this is the number one thing I hear all the time) and they don't have enough time. While I can understand, relate and appreciate these concerns – it is also super important that they ensure they are eating healthy meals especially breakfast, trust me a year of five minute rice, breakfast sausages and my very famous Ketchup based tomato sauce (although to be fair this is actually really yummy – probably because it is so sweet) is not good for anyone.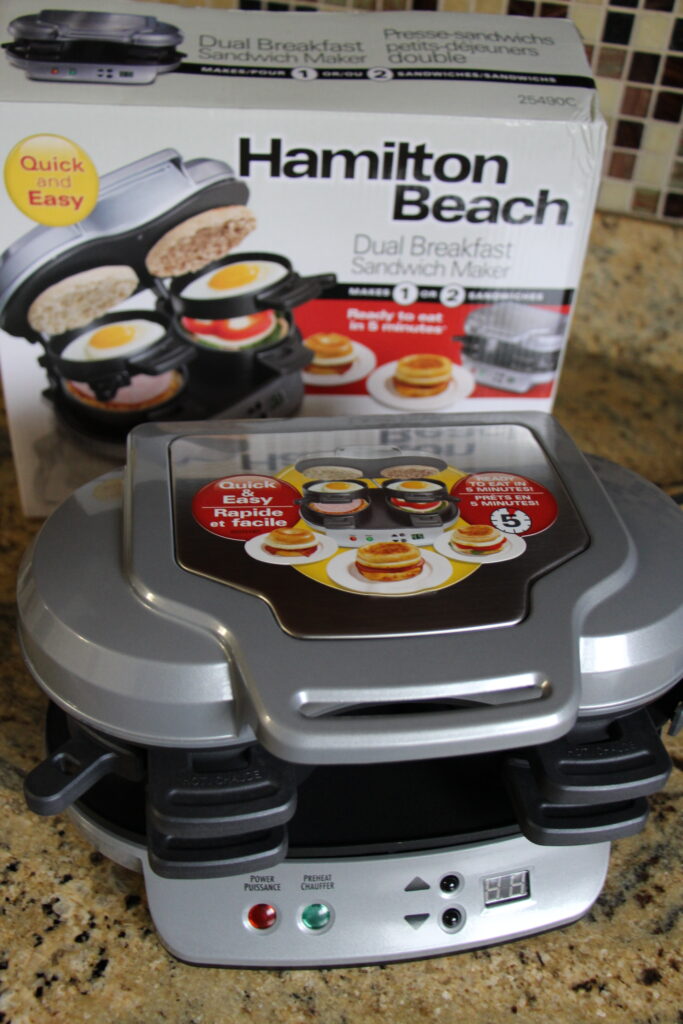 Hamilton Beach has a great line of products that make life easier for young adults and fits in with their busy schedules. My favourite is the Dual Breakfast Sandwich maker.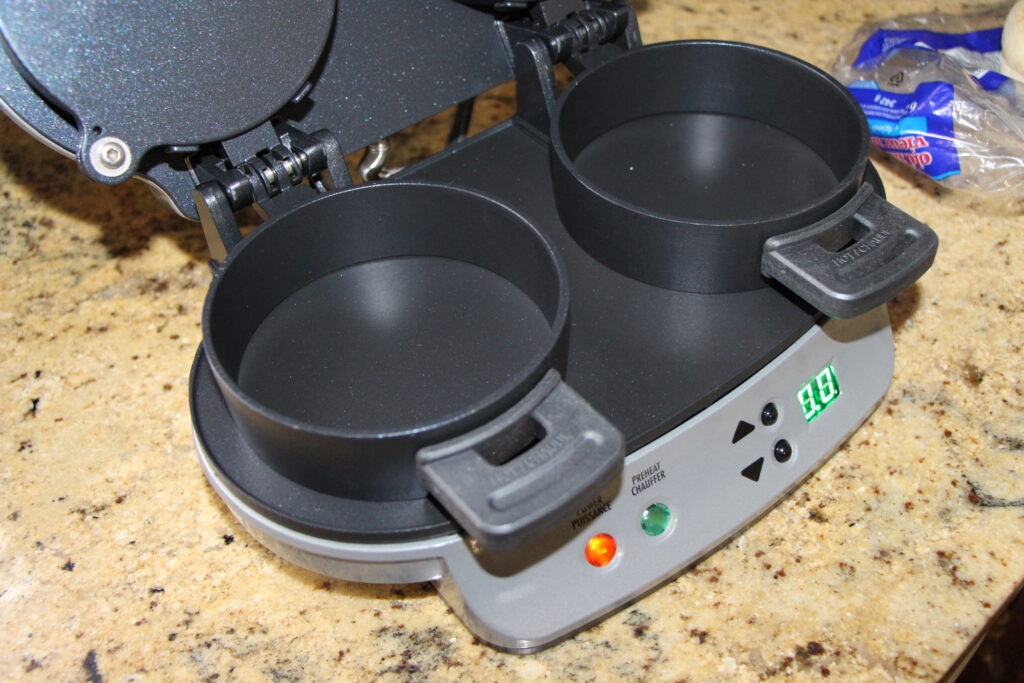 The Dual Breakfast Sandwich maker is as simple as plug in and go (no lie!). We pulled it out and expected it to be a bit more complicated and were pleasantly surprised when it wasn't. We plugged it in and during its warm up period, we got our other ingredients ready to go (cheese, eggs, chicken slices). We laid out the ingredients – English muffin on the bottom, cheese, chicken and then slide the grill part for the egg over and placed the scrambled eggs on top (we didn't pay enough attention the first time and didn't ensure it was sealed properly and the egg leaked!) and then topped it off with the other half of the English muffin. All that was left was to set the timer for 5.5 minutes and let it cook.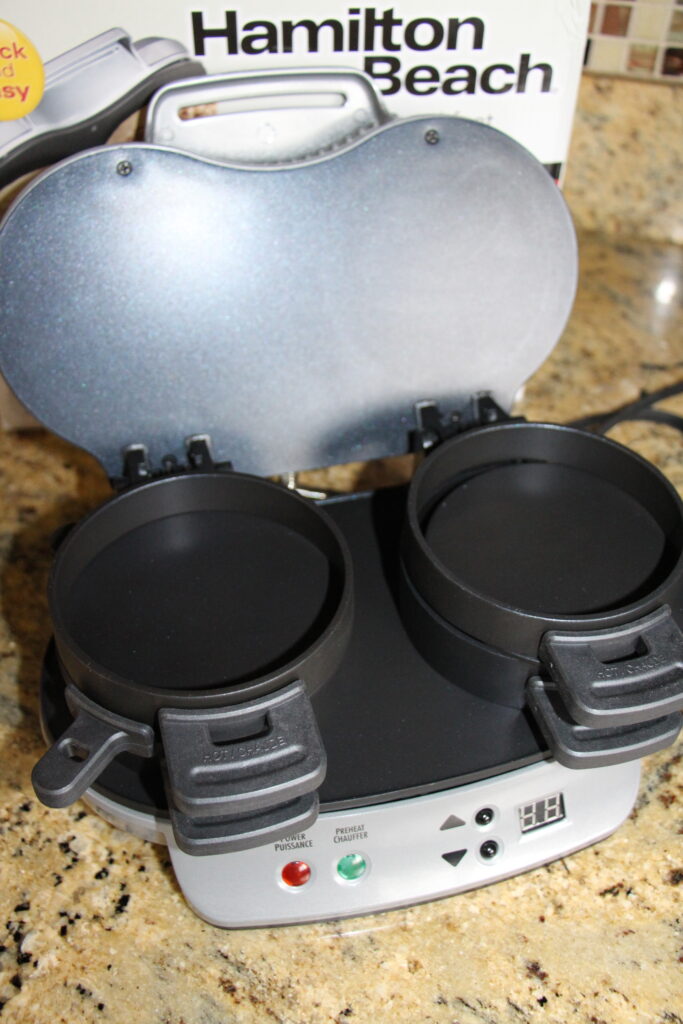 Removing the finished sandwich was quite simple, lift the lid and slide over the plate that the egg was cooking on. We used a spoon to press down a bit on the bread to ensure we could lift each plate easily. The handles do become a bit hot, so make sure you use oven mitts or a towel to lift each plate. They used a spatula to remove each sandwich from the appliance. Voila! Hot, delicious and nutritious breakfast sandwiches ready in under seven minutes.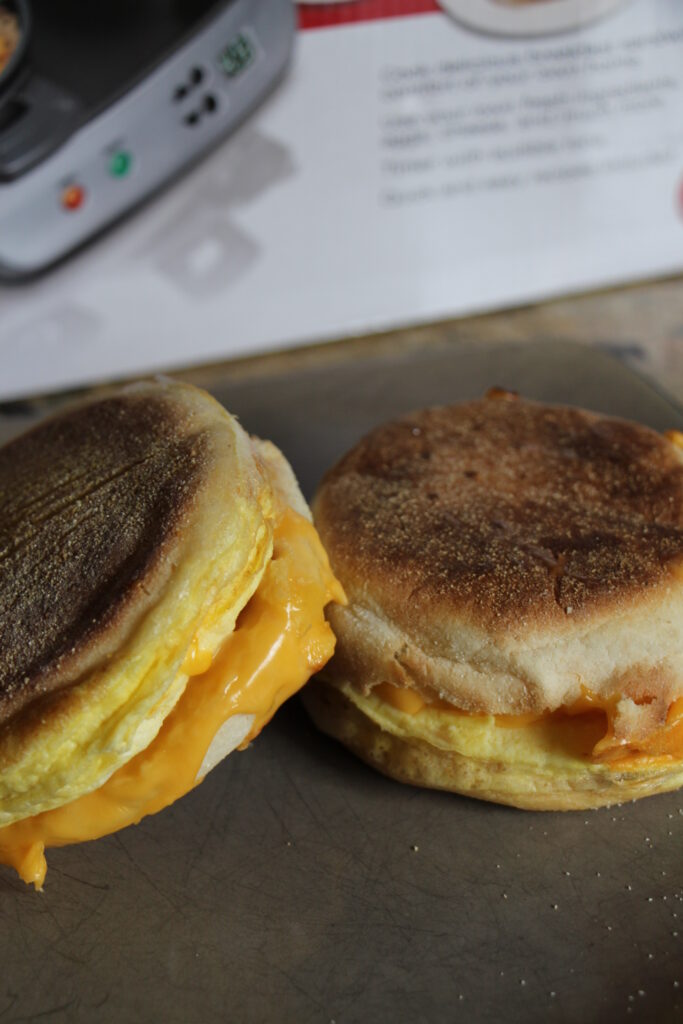 Our favourite features of the Dual Breakfast Sandwich Maker were:
simple set up and easy to use (only buttons are for the timer and the plates were easy to figure out
you can set the sandwich maker and continue on in your morning routine, getting ready for school
easy to clean – the plates wipe clean easily even with a piece of paper towel
small and discreet design that can fit anywhere
excellent price point and value for money
You can create a variety of sandwiches with this appliance so don't feel limited to the traditional ideas of an English muffin breakfast sandwich. This Pepperoni and Veggie Mini pizza looks delicious and very easy to follow!
The Hamilton Beach Dual Breakfast Sandwich maker can be purchased from Amazon, Best Buy (both online and in-store), Wayfair, The Bay (both online and in-store), London Drugs and Walmart (both online and in-store) and has a suggested retail price of $64.99.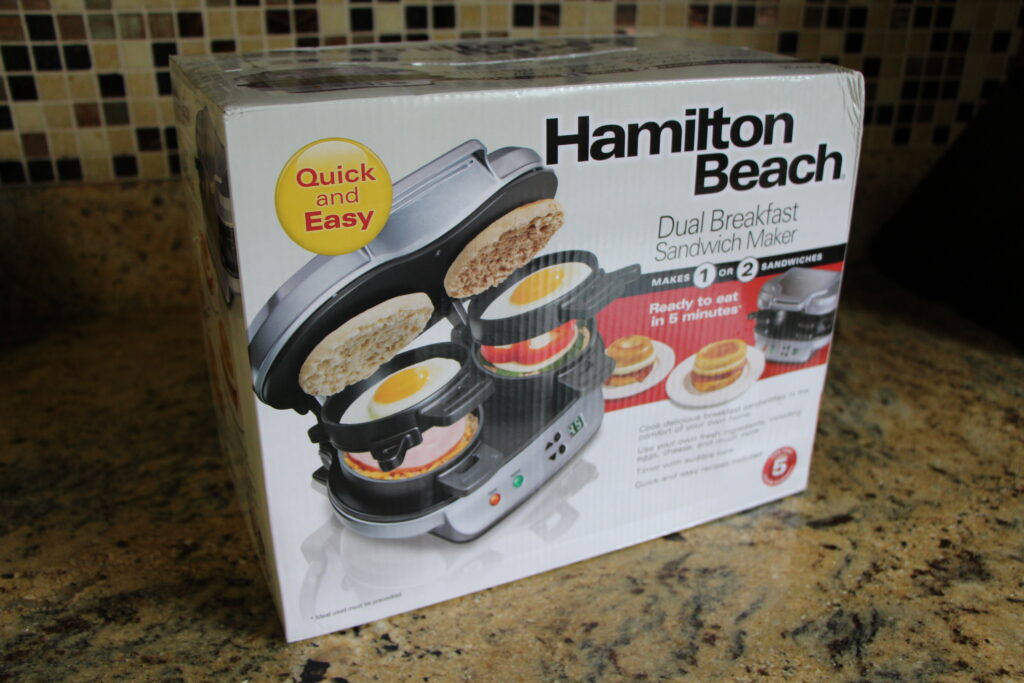 This product will make an excellent gift for students that are heading off to college or university but also a fantastic item to have in your home for high school students to learn independence and confidence in their own abilities in the kitchen. It is a definite must have item for back to school.
Make sure to stay connected with Hamilton Beach on Facebook, Twitter and Instagram for the latest products, recipes and more!
Disclosure: I received the above mentioned product in order to facilitate this review. All opinions expressed are my own.