Make March Gooey with The Slime Book #DKMakerMarch

Over 30 gloopy, gooey, colourful slime recipes will mesmerise youngsters by showing them how to make and have fun with slime in The Slime Book.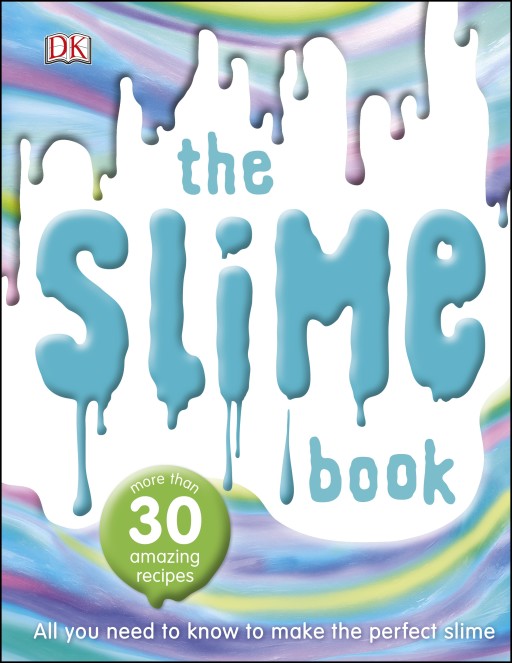 About The Slime Book
Play, poke, push, pull, and pop awesome easy-to-follow slime recipes, all of which use inexpensive, accessible, and safe everyday products that can be found in your home. Create Monster Slime with googly eyes, prepare for an eruption with Volcanic Slime and tuck in to some yummy edible chocolate slime – all of this and more!
All projects in The Slime Book are shown with clear step-by-step images and a vibrant final image of the slimy creations. Learn the science behind these slime creations with amazing fact boxes and carry on the fun with recipe variations. The latest addictive kids' activity, making your own slime is the ultimate sticky and squidgy fun – are you ready to create slime? Then get goo-ing!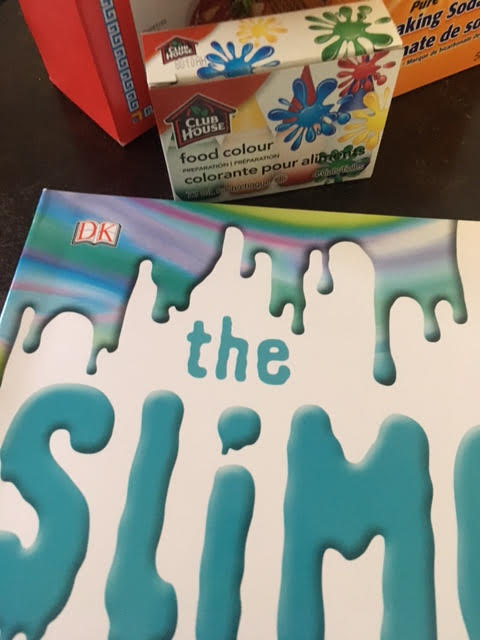 Our Thoughts
March is one of those funny months where it is wet, cold and dreary outside most of the month. Most days are spent inside  because of the wet weather. While this is great for our gardens, for parents this can be a nightmare! We need to be armed with loads of activities and crafts to keep our children busy and occupied.
One great solution? Get slimey with The Slime Book!
Kids love slime and I think if parents got over the mess it can make and be honest, we love it too. The feeling of the slime as it passes over your hands (sometimes it just grosses me out) and the feeling of wanting to get someone with your slime (watch out kids) can be the best feelings ever! How can you not fall in love with the gooey greatness of slime?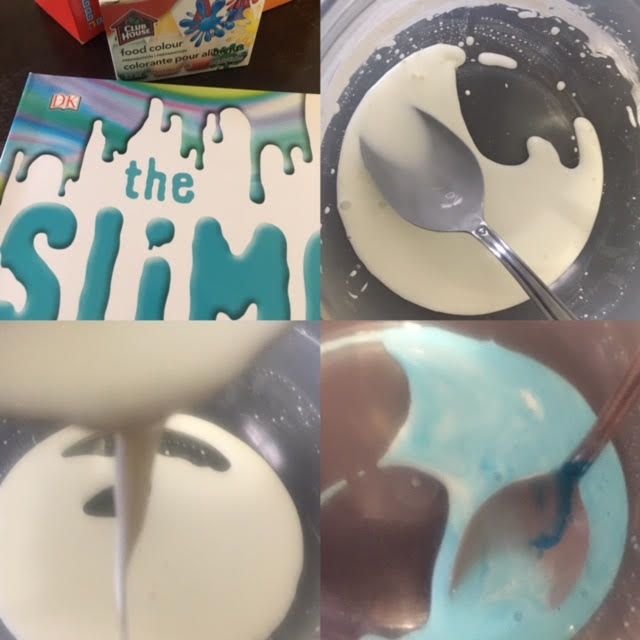 The Slime Book has an amazing selection of slime recipes using everyday items in your home (baking soda, glue, etc). The recipes were very easy to follow and had large, bold pictures to accompany them. Each slime recipe was easy for us to do together and for the kids to mix up on their own. They all had a rating from easy to hard which helped us to identify which ones would be easier for them to complete on their own and which ones would need a bit more supervision. They had some really unique ideas on how to make your slime pop (sparkles, pom poms, etc.) which I have never seen before or would have thought possible. The mess was minimal and well worth the joy on their faces!
With enough recipes to keep both your child and you occupied throughout the whole month, The Slime Book is a definite must have item this March. You can purchase your own copy of The Slime Book on DK Canada.
What do you plan on making this March?
Disclosure: I received the above book in order to facilitate this review. All opinions expressed are my own.