Make Moving Simpler with these 5 Easy Tips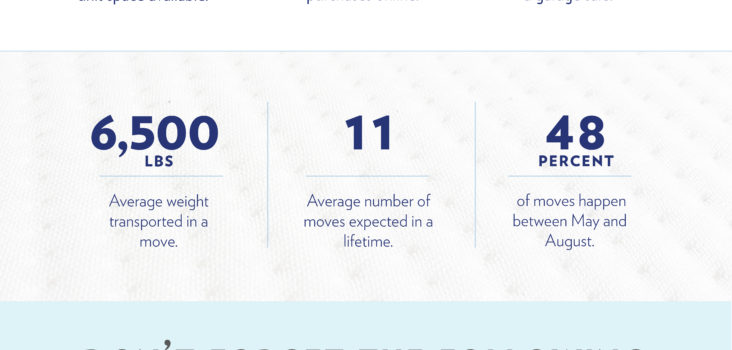 Moving into your first (or second or third) home is an exciting adventure full of anticipation, hopes and dreams. It can also be the busiest and most overwhelming time of your life, especially for first time home owners. There are endless changes that need to be made, items to be purchased, paperwork to be signed and the list can go on and on.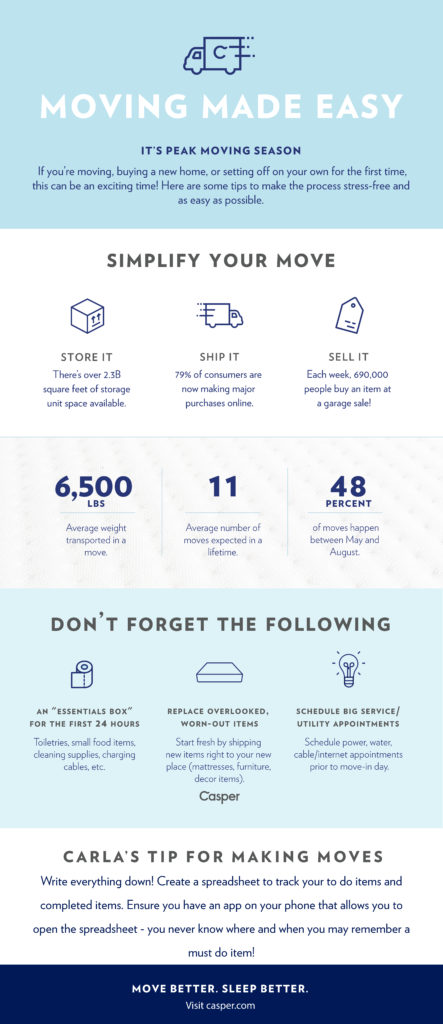 How do we make this time just a little bit easier so we can truly enjoy this special moment?
Here are my five easy tips to help make this time in your life easier:
Create a Spreadsheet
Everyone that I know laughs at me and my Google spreadsheets but honestly they are the biggest lifesaver. You can download the Google drive app onto your smart phone so you can have instant access to your spreadsheets. Use the spreadsheet to track your to do items, mark off items as you complete them (especially when it comes to transferring addresses and booking utility appointments) and use it to jot down reminders as they come to you. I think we have all had those moments when we were at a store and we remember an item that we must complete when we get home, only to forget it by the time we get there. This eliminates the forgotten to do items. It will help you keep your sanity and give you a stronger sense of control during this busy time.
Hire a Mover
While it is nice to try to save money and count on friends and family, this can sometimes back fire on you. Not everyone may come out or the ones that do come out to help may not be physically able to do the required moving. You don't want to ruin friendships and family relationships over an unsuccessful move. It is worth it to splurge on a mover to help ship the big items and boxes, while having friends and family help sort and unpack at your new home. Your friends and family will thank you! If you do have friends and family to help you, make sure you thank them with a meal and drinks after the work is done.
Ensure You Pack and Have Easy Access to an Essentials Box
Your new home will be full of unopened boxes and clutter for the first week or two, so it is so important you pack not only a box but also a bag with key essentials for the first week. You should include items for the kitchen and bathroom as well as personal toiletries.
Label, Label, Label!
While I can say that I am the Queen of Labels at home, this is so important. Boxes can easily be misplaced and put in the wrong location in your new home. What might have made sense on the outside of the box when you first packed it, may not always be clear two months later when you go to find something. Use a location label first (kitchen, basement, laundry room, etc..) and then a couple of lines indicating what is actually in the box.
Out with the Old and In With the New!
Moving is a great time to go through all of the items that you may have accumulated over time and donate unused items or even have a garage sale.
Inspect your furniture – is it in good shape and will it fit in the new home?
Inspect your mattress – most people forget about their mattress. Yes you might have the best memory foam mattress in the world, but ask yourself…is it worn and definitely time for a new one? Make this a time to upgrade these important household items and treat yourself with a new mattress  your body will thank you especially after all of the lifting and moving!
Moving into your new home is a special time in your life and you should enjoy as much of it as possible. When it starts to become too much, remember to step back, take a deep breath and give yourself a moment to re-group. If it still feels like too much, head out for a walk with your partner or even to your favourite restaurant or store for some much-needed down time.
What is your number one tip to help making the moving process simpler?
Disclosure: I did not receive compensation for this post. All opinions expressed are my own.