Marvel Amazing Powers Book Review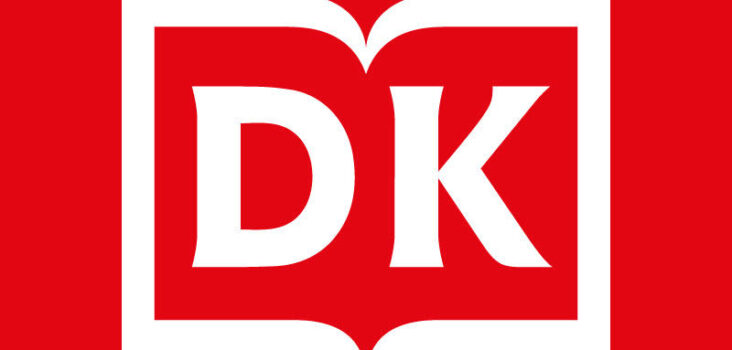 Marvel: Amazing Powers is a level 3 Reader for children beginning to read alone.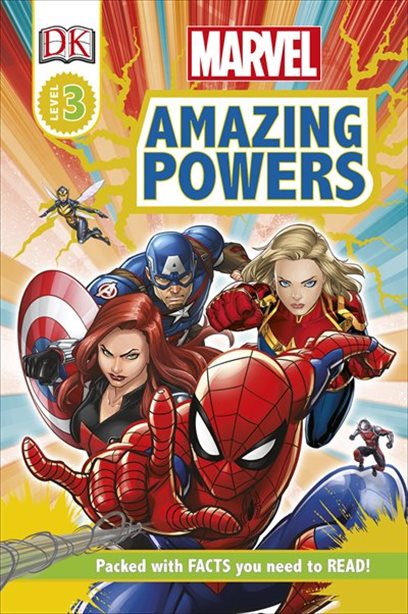 About Marvel Amazing Powers
Whose suit is reinforced with the metal Vibranium? Who loves climbing up walls? Who has unlimited strength? Discover these answers and all the amazing powers of your favourite Marvel Super Heroes. Meet the Guardians of the Galaxy, Spider-Man, Thor, The Hulk, Black Widow, Captain America and many more!
Marvel: Amazing Powers is a level 3 Reader for children beginning to read alone. It combines DK's four-level reading program with the ever-popular Marvel comics, helping kids learn how to read–and learn to love reading. Featuring high-quality images from the Marvel comics, Marvel: Amazing Powers was created in consultation with literacy experts. Young readers will learn about Wolverine, Black Panther, Ant-Man, and Wasp, as well as many more awesome heroes. Discover their extraordinary abilities, and remember, evil Super Villains are lurking just around the corner.
Our Thoughts
Marvel Amazing Powers brings all of your favourite Marvel characters, good and bad, and key events in one place.
We love the Marvel series, they are strong, funny characters who struggle with important moral decisions that can save the world. While they have these amazing abilities, they are also human with matching emotions that so many of us can relate to. We always set aside time in our busy schedules to watch the new releases, re-watch movies and episodes when they are shown on cable. We each have our own favourites for different reasons but each one is incredible in their own way.
This book looks at a wide range of characters including: Spiderman, Captain America, Black Panther, The Wasp, Captain Marvel, Black Widow, Scarlet Witch, The Guardians of the Galaxy and so many more. It even include some of the top villains, including Ultron and Thanos. I liked how the book even includes key time periods in their lives, including the Surtur Saga and the road to Civil War. We learn about each character, some of the facts you may have already known but some may be new to you (I never knew Black Panther married the woman who would later become the hero Storm!). Each character has roughly one page dedicated to describing their past and their accomplishments and one page dedicated to illustrations. The story was engaging and exciting as we worked through each character. It was perfect for our young reader to read to his parents with a great balance of imagery to keep him engaged. This has become a favourite book for us to read daily and we have even organized a new binge watching schedule for the Marvel movies.
You can purchase a copy of this book on Amazon and Chapters Indigo.
About the Author
Catherine Saunders is an author and editor who has written several licensed books and readers, including LEGO Friends Character Encyclopedia, LEGO NINJAGO: Team Ninja, LEGO Friends: Let's Go Riding!, and Star Wars: Obi-Wan Kenobi, Jedi Knight.
Disclosure: I received a copy of this book in order to facilitate this review. All opinions expressed are my own.