Medical Judgment Book Review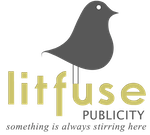 In Medical Judgment, Dr. Sarah Gordon lost her husband and daughter. Now she's about to lose her life.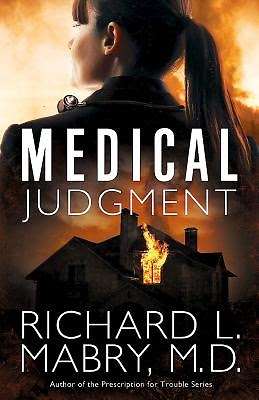 About Medical Judgment
After losing the two people she loved the most, Sarah Gordon doesn't think life could get worse. But, after a fire in her garage is ruled an arson, she begins to realize someone is after her—and that person wants to see her dead. But first, they want to see her suffer.
Her late husband's best friend, Kyle Andrews, and a recovering alcoholic detective, Bill Larson, are trying to solve the mystery before it's too late, and they're both trying to win her heart, too. Not only does Sarah feel torn between two men, she also feels as though she cannot trust anyone.
With creepy threats that become more and more sinister, Sarah finds herself in constant fear, but even the best home alarm technology won't protect her. Who is doing this, and why are they after her?
My Thoughts
Fast paced, full of suspense and action that will keep you turning each page long into the night. I love how Richard builds up the story, Sarah has lost more things than any normal person could handle to lose when she lost her husband and daughter. Now someone is targeting her! You would think this would force her to break but instead she shocks us by fighting back. Fighting for her home, her life and the family she lost. But she always seem to be one step behind.
Tied into this are two men, one her late husband's best friend and the other a recovering alcoholic, who want to protect and love her. It is perhaps their over protectiveness that forces Sarah to fight back for herself. She learns that she has to be able to protect herself and understandably she feels like she can not trust anyone.
An excellent, fast paced and exciting novel from start to finish. This is one book that does not disappoint!
You can find more reviews on the Litfuse blog tour page. You can purchase your own copy here.
Rating: 5/5
About the Author
Dr. Richard Mabry is a retired physician who writes "medical suspense with heart." His novels have won multiple awards: a semifinalist for International Thriller Writers' debut novel; finalists for the Carol Award, Inspirational Reader's Choice Award, and Romantic Times' Reader's Choice Award; and both finalist and winner of the Selah Award. He and his wife live in Frisco, Texas.
Disclosure: I received a digital copy of this book in order to facilitate this review. All opinions expressed are my own.