Mindfulness at the Park Book Review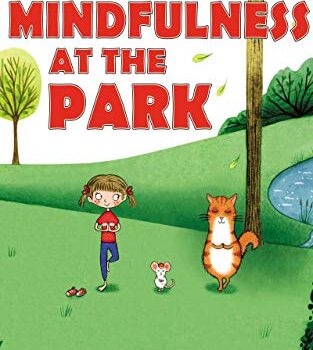 Lovable Little Mouse is here to help kids use yoga and mindfulness to solve problems and manage emotions in "Mindfulness at the Park," the second book in the acclaimed Little Mouse Adventures series from international bestselling author and Kids' Yoga Day creator, Teresa Power.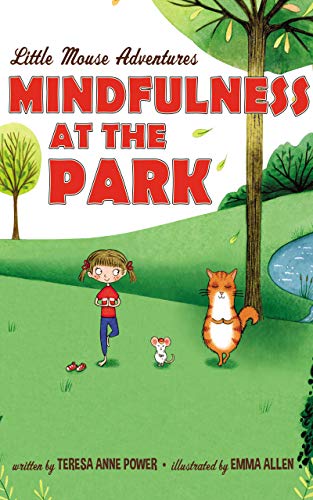 About Mindfulness at the Park
Little Mouse and his family live in a cozy burrow nestled in young Tammy McDoodle's backyard.
Tammy and her mother love to practice yoga and mindfulness together, and Little Mouse loves to follow along!
In this beautifully illustrated picture book, adorable Little Mouse and the wise and lovable lazy cat, Mr. Opus, follow Tammy's family on an adventure to a bustling neighborhood park filled with new sights, sounds and people, while practicing yoga and mindfulness techniques along the way.
Our Thoughts
Mindfulness is an incredibly important tool for all individuals – where we purposefully quiet our mind and bring calm and focus to the current moment. It helps us to refocus and calm our minds and emotions in the present moment, regardless of what may be happening around us. This skill is so important, they are even teaching it in my son's school and I have participated in workshops through work.
Little Mouse returns in book two of this adorable series. In this book, Little Mouse is introduced to mindfulness through Tammy and her Mother. Little Mouse goes to the park with Tammy and her family where there is a lot of excitement and new people. The family practices mindfulness and I love the way Teresa coaches us, the readers, through the practice as part of the story. My favourite line was, "Sometimes we have too many thoughts in our heads…focusing on our breath helps to calm those thoughts and enjoy the world around us". This is so important for young minds to understand, they are full of emotions and can react negatively in stressful situations, it is important for them to know how to calm their mind, focus on the present so that they can be happy and present in any situations. This is such an important life skill that we as parents can give our children.
This is a beautiful children's book that is fun to read together but also to practice mindfulness together as a family. It gives you great starting tools to begin your own practice as a family and to understand the importance of mindfulness. Combine this with adorable characters and illustrations – this book is a win win!
You can purchase a copy of this book on Amazon.
About the Author
Teresa Power's books have sold over 270,000copies worldwide. In her roles as award-winning author, renowned yogaexpert, and keynote speaker, her mission is to share strategies and tips to help children, parents and educators enrich their lives and managestress. Teresa has been featured by Good Morning America, Parenting, Reader's Digest, Fox11 LA, Telemundo, and more. She is also the founder of International Kids Yoga Day, which is celebrated annually on the first Friday in April.
Disclosure: I received a copy of this book in order to facilitate this review. All opinions expressed are my own.