Miraculous: Tales of Ladybug and Cat Noir Spots On Giveaway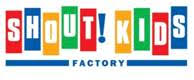 The miraculous Ladybug and Cat Noir are back in six new action packed episodes set to release on August 30th, 2016 from Shout! Kids.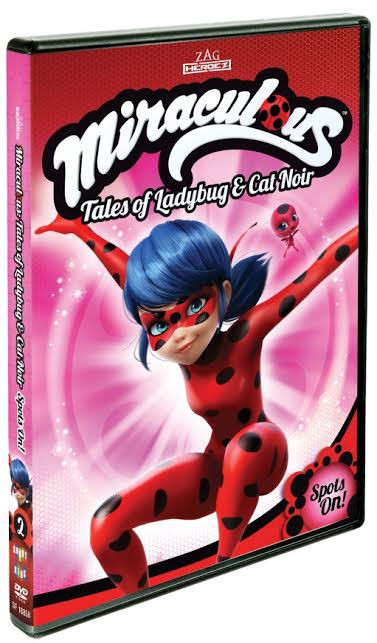 About Miraculous: Tales of Ladybug and Cat Noir Spots On
When the treacherous Hawk Moth uses his evil energy to transform the citizens of Paris into super villains, only two amazing heroes stand in his way: Ladybug and Cat Noir! With the help of their magical Kwamis, this incredible duo team up to outwit Hawk Moth and keep their city safe… but their biggest challenge might be getting through school. You see, Ladybug and Cat Noir are actually Marinette and Adrien, a pair of young students who live what seems to be a normal life. But even for these two, it's hard to juggle schoolwork, friends, family and growing up when every day is a super-powered adventure!
Episodes Included:
The Evillustrator
Rogercop
Dark Cupid
Horrifactor
Dark Blade
The Mime
The DVD also includes episode animatics and a French language track.
Our Thoughts
Our incredible female hero, Ladybug, is back in all new exciting adventures. Ladybug is confident, funny and full of adventure and I love her character. Not to mention she is a great superhero character for young girls who don't see enough female superheroes in cartoons and on the big screen. The show itself is geared towards both boys and girls with a lead female superhero but also a male superhero for the boys. The adventures they get up to as Ladybug and Cat Noir are full of suspense and action but the scenes of their regular lives are just as exciting and funny.
We loved the unique plot line, adventure scenes and not to mention the great humour (I had quite a few good laughs throughout the DVD which is a win win for me!). You can definitely tell why this animated series is a number one hit worldwide on Nickelodeon. We watched it twice and then one more time when our niece came over who fell in love with Ladybug.
The Giveaway!
My Canadian and American readers, 18 years of age and older can now enter to win their own DVD copy of Miraculous: Tales of Ladybug and Cat Noir Spots On via the Rafflecopter form below. Good luck!
Disclosure: I received a DVD copy of this film in order to facilitate this review. All opinions expressed are my own.