Miss Emily by Nuala O'Connor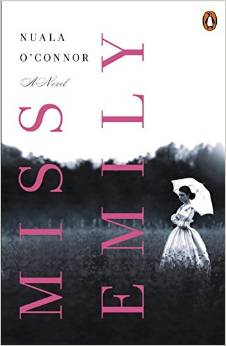 Dive into the world of Emily Dickinson in Miss Emily by Nuala O'Connor.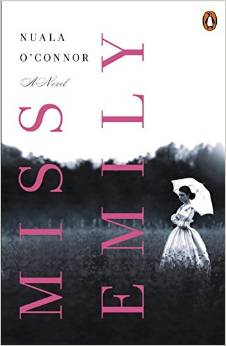 About Miss Emily
In Miss Emily, Nuala reimagines the private life of Emily Dickinson, one of America's most beloved poets, through not only her own voice but also through the eyes of her family's Irish maid.
Eighteen-year-old Ada Concannon has just been hired by the respected but eccentric Dickinson family of Amherst, Massachusetts. Despite their differences in age and the upstairs-downstairs divide, Ada strikes up a close friendship with Miss Emily, the gifted elder daughter living a spinster's life at home. But Emily's passion for words begins to dominate her life. She will wear only white and avoids the world outside the Dickinson homestead. When Ada's safety and reputation are threatened, however, Emily must face down her own demons in order to help her friend, with shocking consequences.
My Thoughts
Although I am familiar with her work, this was my first time really looking at her life. In many ways, I can directly relate to her. I prefer my art and writing to conversations. There are times when I also could just hide in my room and the safety of my art, as this is my protection and safety. I think her label as eccentric would have been more common today and seen as normal.
Emily's character is well-developed in this novel and we see not only the strong side of her but the open, honest and weak sides. Emily, while preferring the comfort of words and her bedroom, loves deeply and passionately and would do anything for her family and friends. This can be seen in her friendship with her maid, Ada. She would do absolutely anything for Ada, even when this sometimes pushes her past her comfort zone.
Miss Emily is a wonderful book and portrayal of a strong, talented woman. It gave  great insights into her life and character, while telling a fantastic story. Miss Emily draws you right in to the story, leaving you craving for more. I could not put Miss Emily down!
Rating: 5/5
About Nuala O'Connor
Nuala O'Connor (AKA Nuala Ní Chonchúir) was born in Dublin. She currently lives in East Galway. She has published four short story collections, the most recent Mother America appeared from New Island in 2012. Nuala's critically acclaimed second novel, The Closet of Savage Mementos appeared in 2014, also from New Island. It was shortlisted for the Kerry Irish Novel of the Year Award 2015. Under the name Nuala O'Connor, Penguin USA, Penguin Canada and Sandstone (UK) will publish Nuala's third novel, Miss Emily, about the poet Emily Dickinson and her Irish maid, in the summer of 2015. You can connect with her online.
Disclosure: I received a copy of this book in order to facilitate this review. All opinions expressed are my own.