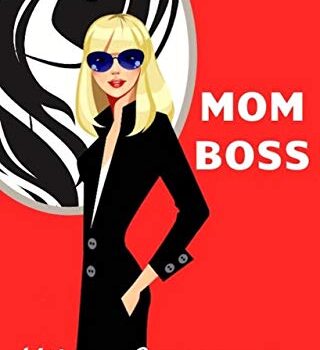 A hilarious and heartwarming novel that's perfect for fans of Class Mom! Mom Boss is the standalone prequel to Go On, Girl and Mom Genes.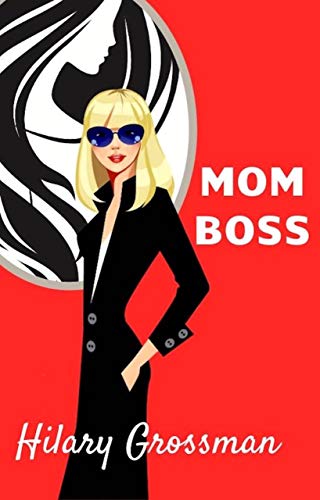 About Mom Boss
Welcome to Forest River, New York, where perfection is a requirement. The Lululemon-clad moms are perfectly toned, expertly highlighted, and magnificently manicured. The women spend their days practicing Pilates, shopping for shoes, and doing everything in their power to ensure their children never experience a difficult day.
PTA president, Jackie Martin, is the envy off the mothers. She has a loyal and handsome husband, she hosts elaborate parties, and her eldest daughter, Hayley, is the most popular child in the fifth grade. Her life appears flawless, but is life ever what it seems to be?
After receiving a painful blow when Hayley was in kindergarten, Jackie clawed her way into PTA power. She lived her life by the adage, "Proper planning prevents poor performance." Her attention to detail (okay fine – her control freak nature) served her well until she experiences the ultimate betrayal.
Angry and hurt, old emotional wounds are ripped open as Jackie realizes she doesn't know who she can trust. Jackie must reevaluate her life, her friendships, and the choices she has made. Will she finally let her guard down and show the world the real Jackie Martin?
My Thoughts
I fell in love with this group of women, their family and school community. This novel made me laugh out loud, want to reach out and give them a hug and even brought tears to my eyes.
I loved learning more about Jackie, whom I never really felt a strong connection to in the other books. She can be a bit over bearing and is quite the go getter but this book gave us the background knowledge of why and how she became this way. I think all parents would do anything they can to ensure their child's happiness, and Jackie is no different. She can be a bit much at times but when you listen to her history, my heart was a bit sore for her. She wants her child to have what she never did – how can anyone fault her for this? And she does this so that others benefit too, I wish I was a student in that school!
What I loved the most is that Mom Boss made me laugh – it has some great themes of friendships, parenting and real life moments but it is done in a way that so many of us can relate to. Having spent time on the PTA and volunteered on soccer teams in the management role, I can say that so many times I have seen so many of these type of personalities, the back stabbing, the gossip and it gave me a good chuckle.
Mom Boss is an excellent, laugh out loud read that you will not want to put down. You fall in love with the characters, their story and their lives, and you just want to know more about their lives. Mom Boss is an amazing addition in this great series!
You can purchase a copy of this book on Amazon.
Rating: 5/5
About the Author
Hilary Grossman is a recovering corporate executive. She spends her mornings and weekends hanging out with her "characters." She has an unhealthy addiction to denim and high heel shoes. She's been known to walk into walls and fall up stairs. She only eats spicy foods and is obsessed with her cat, Lucy. She loves to find humor in everyday life. She likens life to a game of dodge ball – she tries to keep many balls in the air before they smack her in the face. She lives on the beach in Long Island.
Disclosure: I received a digital copy of this book in order to facilitate this review. All opinions expressed are my own.