My 100 Pound Weight Loss Journey: Healthy Food At Its Core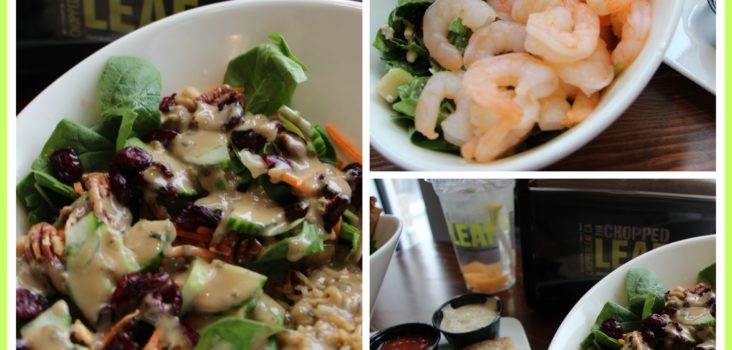 (function(i,s,o,g,r,a,m){i['GoogleAnalyticsObject']=r;i[r]=i[r]||function(){
(i[r].q=i[r].q||[]).push(arguments)},i[r].l=1*new Date();a=s.createElement(o),
m=s.getElementsByTagName(o)[0];a.async=1;a.src=g;m.parentNode.insertBefore(a,m)
})(window,document,'script','https://www.google-analytics.com/analytics.js','ga');
ga('create', 'UA-93253732-1', 'auto');
ga('send', 'pageview');
On April 27th of last year, I decided my life needed to change. I was obese, unhealthy, had high blood pressure and my mental health was suffering for this. I knew that I needed to make a change and I had to make it quickly. But where to start? For me this was simple: my diet.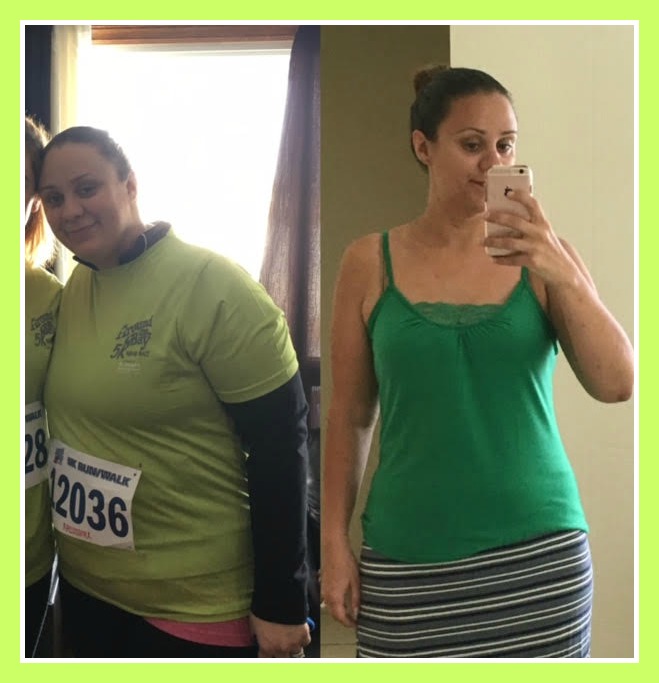 The pictures above were taken roughly nine months apart from each other. When I took the one on the left I was just about to participate in the Race Around the Bay with my sister. Looking back at it now, I am still in shock at that picture – I never realized how big I was. I knew I fell in the obese category but I still thought I was okay. Mentally, I did not see that girl in the picture. But my weight was affecting other aspects of my life: playing with my kids, going on rides with my family, am I going to fit in that chair and the constant worrying about whether my clothes would fit.
When I started my weight loss journey, the first and most important aspect of my life that I changed was my diet. When people ask me even today how I did it, I always tell them that diet was the number one contributor to my weight loss. Now when I say diet, I don't mean that I followed a fad diet – I mean that I ate smarter, made myself accountable and stopped beating myself up for poor choices. After coming across the Dietprobe site, I realised I needed to substitute unhealthy choices for healthier choices and learned more about nutrition. While I knew the basics, I was by far no expert and meeting with several dietitians really helped me to examine the choices I was making and how to make better choices.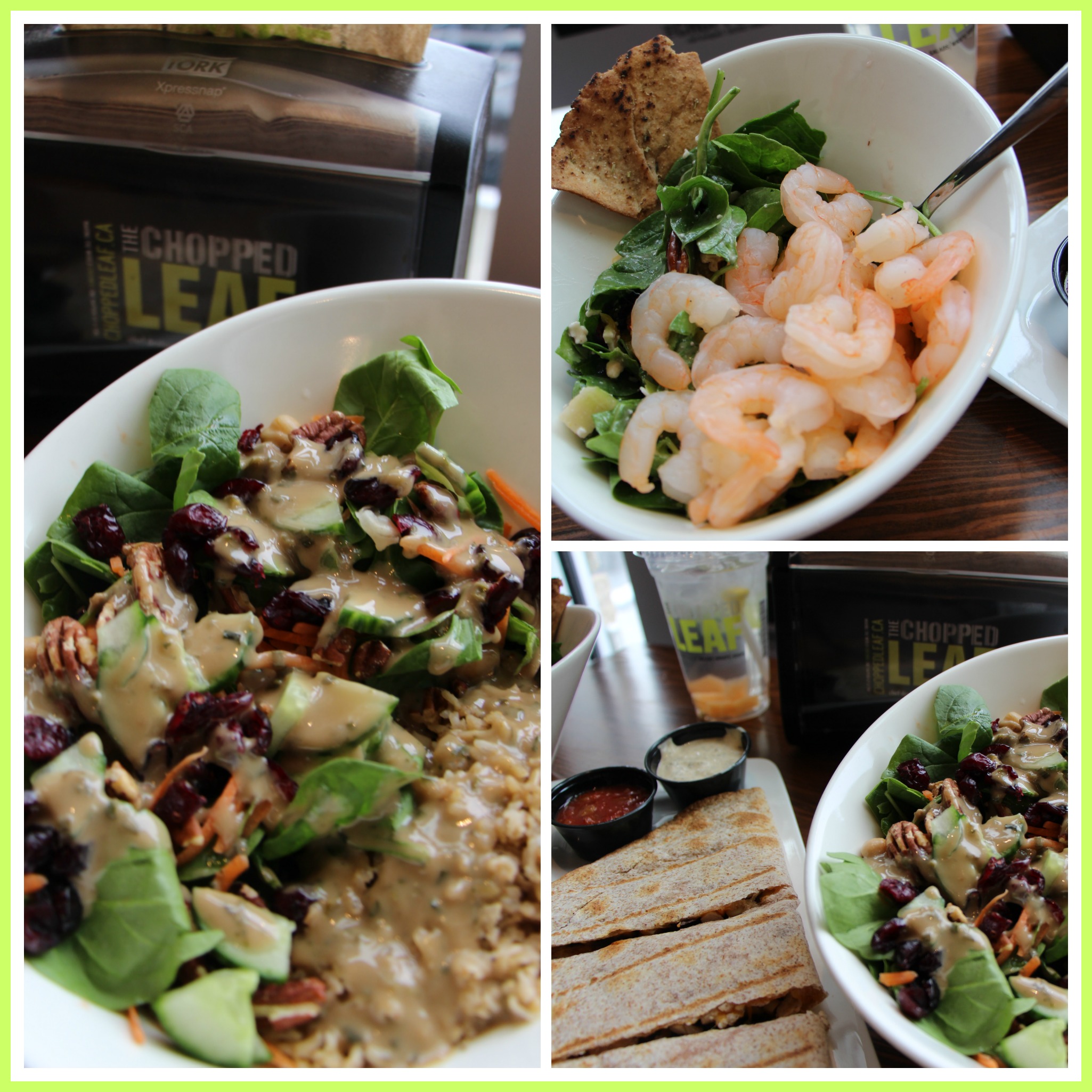 The top changes that I made in my life were:
I set myself a calorie and nutrient goal in My Fitness Pal on my phone and stuck with recording my daily intake every day. I record every item of food I eat – it is incredible how quickly calories add up when you start paying attention to what you eat and what your body really needs. I also included nutrient goals for carbohydrates, protein and fats. Your body needs a balanced diet and it is so important that you are giving your body the fuel it needs.
Food is fuel! Your body needs all the good food it can get so make each bite count. Cut out all processed foods and sugar. This included all white grains, juices, pop and caffeine (I now drink decaf coffee every day). I never cut out carbohydrates (and I think this is a very bad idea) but I made better choices by using whole grains and quinoa.
I drink a lot more water now. My water bottle is always by my side and you can use water enhancers or lemons to sweeten the taste of the water.
For personal reasons, when I started my journey I was a vegetarian. Because of my iron levels dropping I had to re-introduce meat back into my diet in the form of beef. I still don't eat chicken, pork or fish for personal reasons. Protein is very important in your diet and you need to ensure you are eating enough whether it be vegetarian or not.
The  most difficult times during this journey was eating out. You are still going to want to go out with your friends to restaurants, buy take out or order in. The trick is to make healthier decisions in where you go and what you purchase.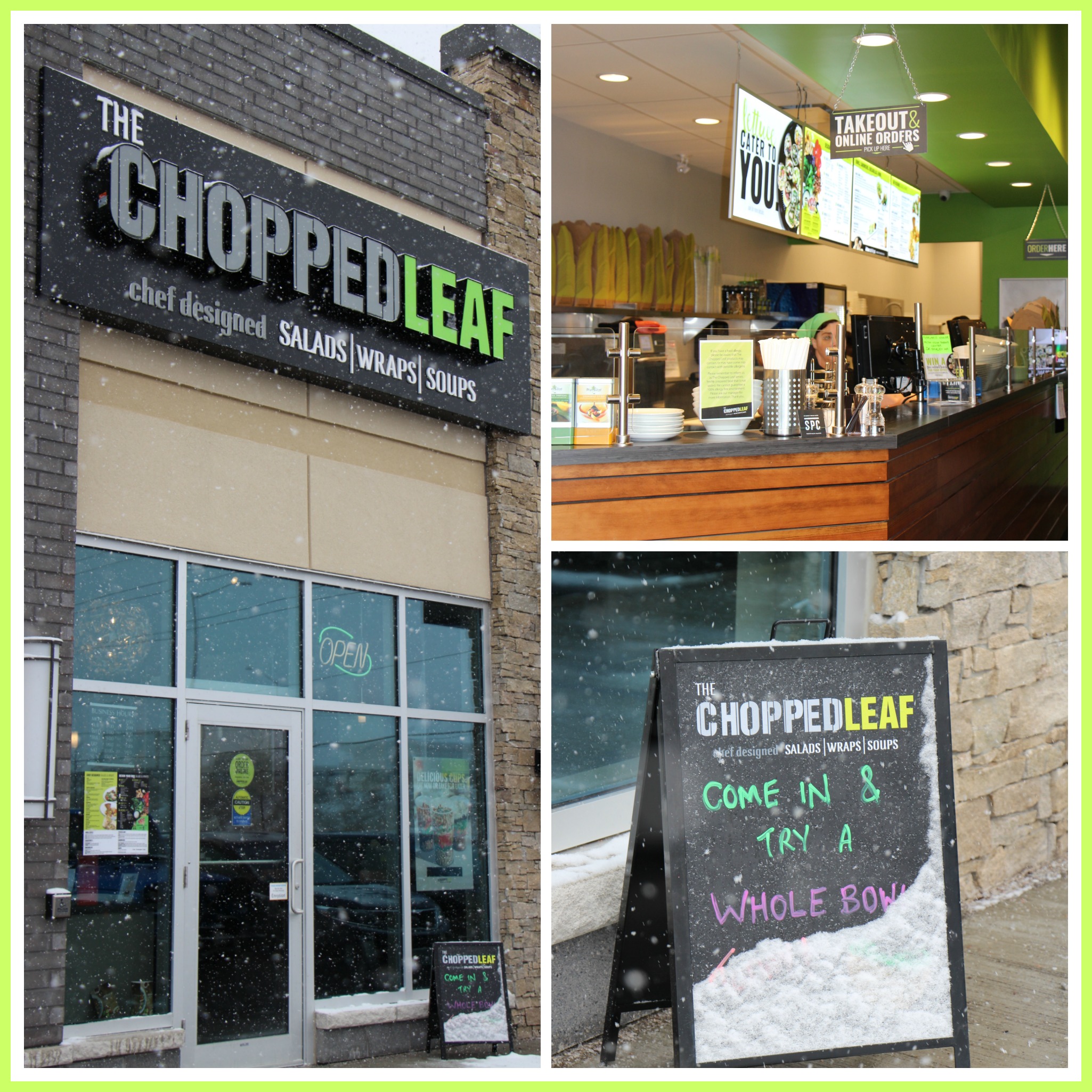 The Chopped Leaf is an excellent option for dining in, ordering in and take out. They offer high quality nutritional food that leaves you feeling full and good (not that bloated, I am going to regret this when I enter it in my calorie counter and in the morning feeling). They pride themselves on offering their customers high quality, fresh ingredients. They offer a wide range of products from whole bowls, salads, soups and they even have a kids menu. My personal favourite is the whole bowl number two which comes with spinach, chickpeas, roasted pecans, sun-dried cranberries, carrots, cucumbers, goddess sauce and warm basmati rice. The bowl was divine, a delicious blend of sweet with the cranberries and crunchy with the vegetables. The goddess sauce, I can't even begin to explain how delicious that was. The bowl was the perfect size for lunch or dinner and filled me right up. The service was friendly, quick and brought right over to our table.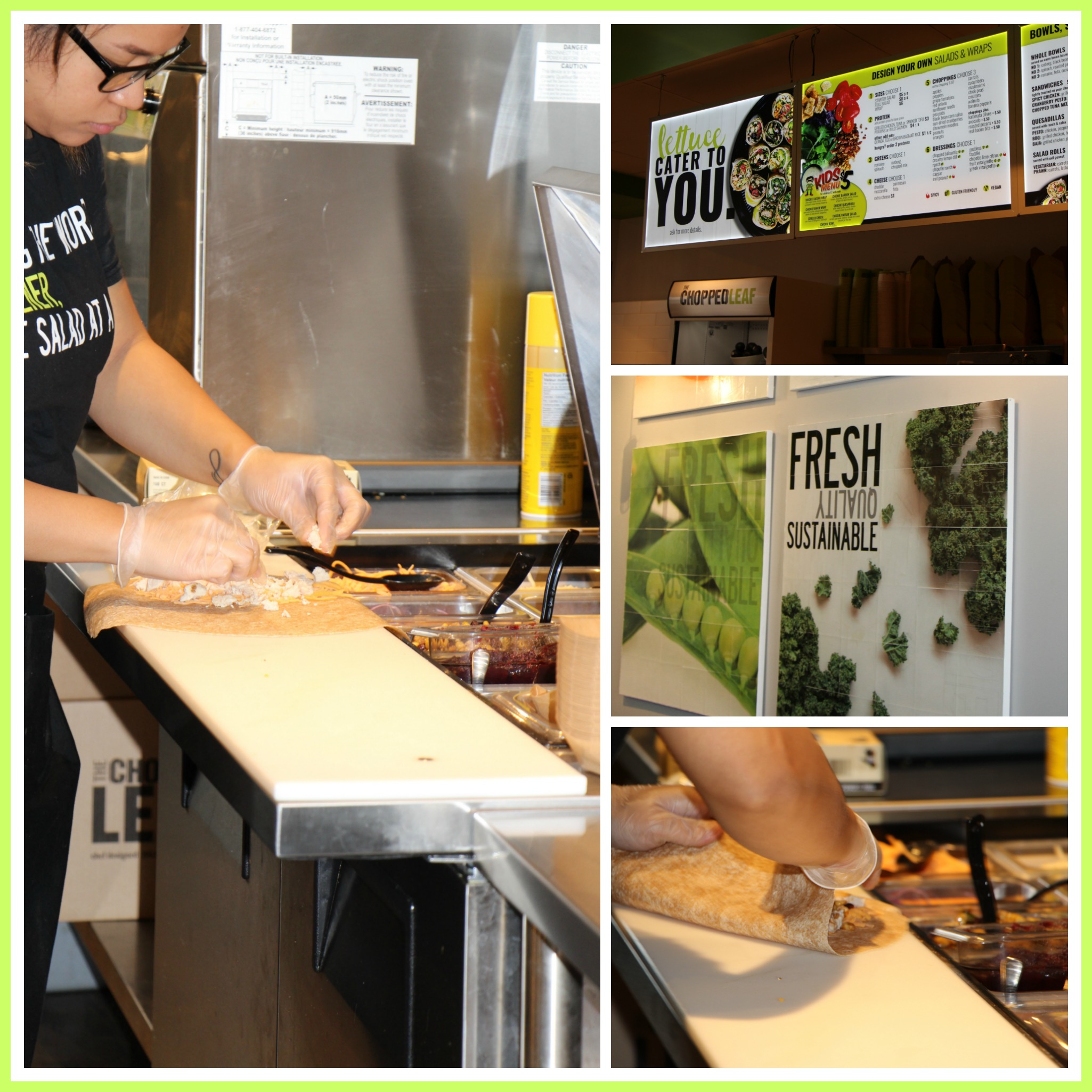 To introduce you to their fabulous line of nutritious and clean food, The Chopped Leaf is offering you a free chef inspired salad! Just download the coupon here and head into the Dundas and Appleby store before March 31st, 2017 for some delicious (and free) chef inspired tastiness. Even if you are on a weight loss journey like mine, you don't have to sacrifice eating out when you can have nutritional, delicious food found at The Chopped Leaf.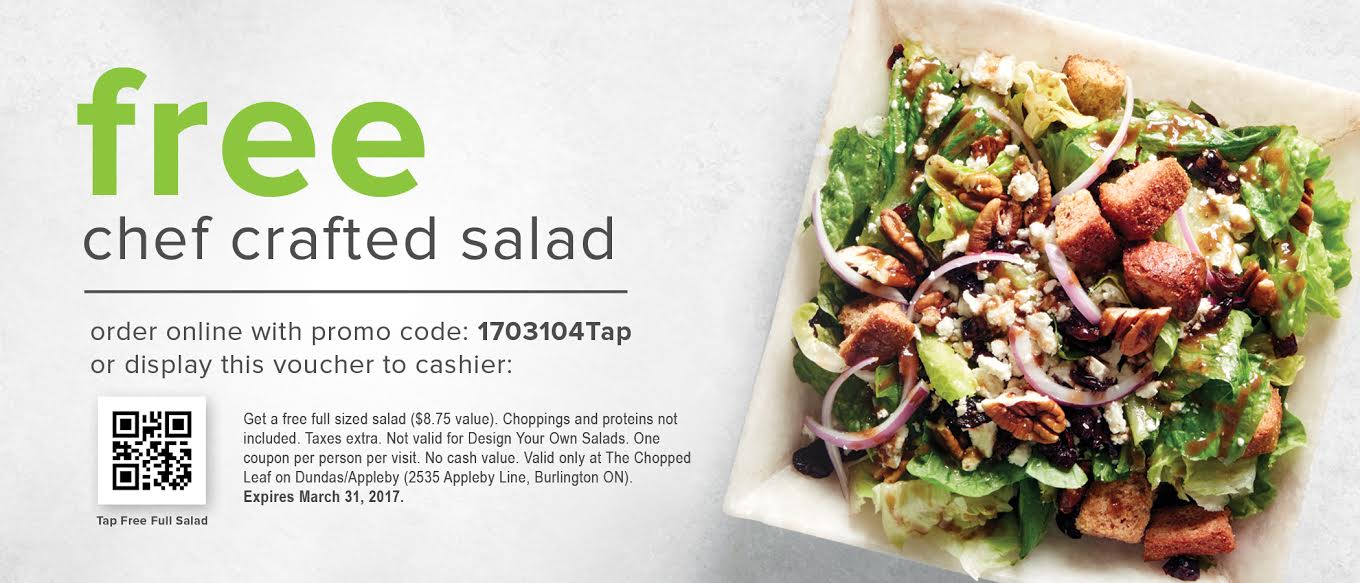 Make sure to follow them on Facebook, Twitter and Instagram to get inspired to make healthier choices and life a healthy lifestyle (not to mention the amazing photos that will leave you hungry!).
How has changing your diet affected your life? What do you look for when choosing restaurants to dine in or take out from?
Disclosure: I was compensated for this post. All opinions expressed are my own.

(function(i,s,o,g,r,a,m){i['GoogleAnalyticsObject']=r;i[r]=i[r]||function(){
(i[r].q=i[r].q||[]).push(arguments)},i[r].l=1*new Date();a=s.createElement(o),
m=s.getElementsByTagName(o)[0];a.async=1;a.src=g;m.parentNode.insertBefore(a,m)
})(window,document,'script','https://www.google-analytics.com/analytics.js','ga');
ga('create', 'UA-93253732-1', 'auto');
ga('send', 'pageview');