My Actions Matter: Can-Do Kids Book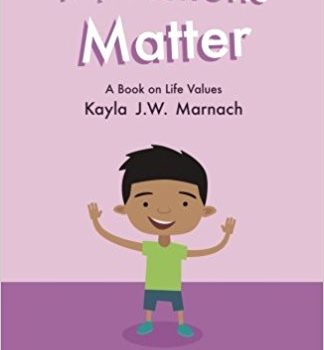 My Actions Matter helps children learn life value skills, creating a foundation on how they can connect with others.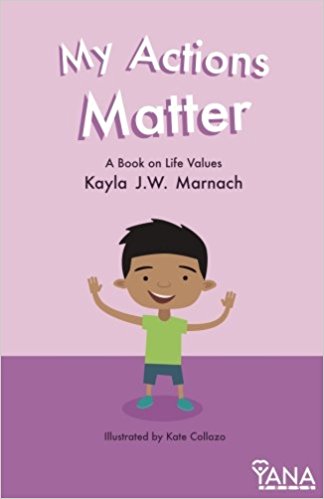 About My Actions Matter
My Actions Matter helps children learn life value skills, creating a foundation on how they can connect with others. Told through rhyme from a child's point of view this book provides strategies for the child to learn how their actions influence others. The questions at the end of the book provide an easy transition for counselors and parents to open a discussion assisting the child in exploring ways they can effectively correct their behavior and connect with others. In my professional counseling, I encourage caregivers to use My Actions Matter as a part of their everyday interaction. Kayla has written an easy to use tool that is foundational in implementing life value strategies for children and their ability to connect with others. With the sing-song rhythm and diverse characters, children can relate to and understand that their actions do matter. The Behaviors Display a Need and Explorations and Activities sections add a dimension making My Actions Matter a complete tool for caregivers to use easily, effectively, and with confidence.
My Thoughts
It can be quite difficult for children at times to control their actions – they may shout out answers, be a little too rough, may talk back or not want to listen. None of this is done because they are a bad child but they sometimes tend to forget or not understand how to control their behaviours. They need a positive adult who can help guide them in this time about why we behave in certain ways, respecting feelings and listening to others.
My Actions Matter is a soft cover book shows children and adults how to respond to negative behaviours that are typical in children. These behaviours can be not wanting to share, wanting to be the boss, being a bit too aggressive or rough and even talking back. The book then shows them the proper behaviours in a positive light. I loved the way the book is written as it makes it easier to read with your child out loud and engages them in the story. Especially with the repetition of positive behaviours and actions. The illustrations are beautiful and show children of all backgrounds.
I really liked that Kayla includes two sections in the back of the book for parents – one about behaviours displaying a need and another that encourages discussion with questions for your child. I loved that she points out that your child's behaviour is not them, it is a need that we as parents need to understand and figure out. The questions are great for opening up dialogue between parent and child about actions, both good and bad, and how they can  make others feel.
This is an excellent resource for both parents and young children.
You can purchase a copy of this book on Amazon.
About the Author
A native Texan, Kayla lives with her husband and three cats in Austin. Her two married daughters, along with her faith, have been an inspiration in many of her writings. She has been a guest speaker at elementary schools, women's retreats, writer's groups, and the University of Texas. At the request of teachers and counselors, she has provided stories to broach difficult situations. Her passion is to empower and validate children, helping them know they are not alone in their feelings or circumstance, and ways to deal with it. When she is not writing she loves spending time with family and friends, read, scrapbook, and watch old movies.
Disclosure: I received a copy of this book in order to facilitate this review. All opinions expressed are my own.