My Best Friend Book Review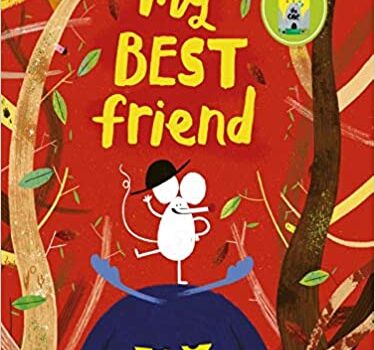 This deliciously dark tale of a mouse and the "best friend" who wants to eat him will delight fans of Rob's previous books.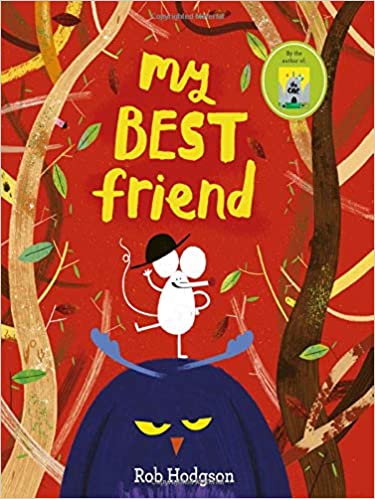 About My Best Friend
Mouse lives in the tree with his best friend, Giant Owl. They used to do the most fun stuff imaginable, they would play chase and Giant Owl would nearly catch Mouse, but not quite. Giant Owl loved Mouse so much that she would give him as many donuts as he wanted and the most amazing presents, including his own house (a cage)! But then one day something happened, and now Mouse has found himself stuck in a very dark place. Will his best friend help come to his rescue?
Our Thoughts
This book was absolutely adorable and hilarious.
We have the sweet and innocent Mouse – he only sees the best in his friend, Giant Owl (who looks like quite the grumpy, dark character!). Giant Owl found him one day and made his life so much better by bringing him to live in his tree. He feeds him, houses him and even plays with him. To Mouse, Giant Owl is one of the best type of friends a mouse could have. Or is he really? Does he have a more sinister plan up his sleeve? You will have to read the book to find out! We loved the ending, it was just perfect for this book and touches your heart.
This is wonderful, witty book for young kids. It was easy to read together, engaging and made us laugh. The illustrations are perfect and fit the theme of the book. I loved the carefree, sweet mouse and the grumpy looking owl – their illustrations helped to bring the story to life. This is a great, fun children's book that you will enjoy reading over and over again.
You can purchase a copy of this book on Amazon.
About the Author
Rob Hodgson was born in a seaside town in the south of England in 1988. He studied Illustration at Plymouth University. Today, he lives in Bristol, UK, where he spends his time making a mess and turning it into illustration projects, quality paper goods and books. His first author-illustrated book, The Cave, was published in 2017 to wide acclaim and has since sold in 10 languages and been chosen for the Booktrust Time to Read Campaign for 2019, meaning it will be distributed to 760,000 schoolchildren in September 2019. The Woods, his second picture book, published in 2019. My Best Friend, his third picture book, will publish in April 2020.
Disclosure: I received a copy of this book in order to facilitate this review. All opinions expressed are my own.