My Highland Bride by Maeve Greyson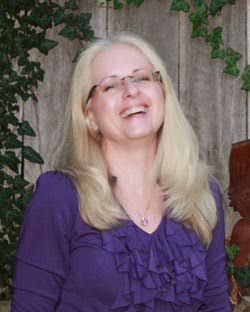 In My Highland Bride, young Kenna travels through time to meet the womanizing Colum Garrison. Can they move past their judgements of each other to realize true love?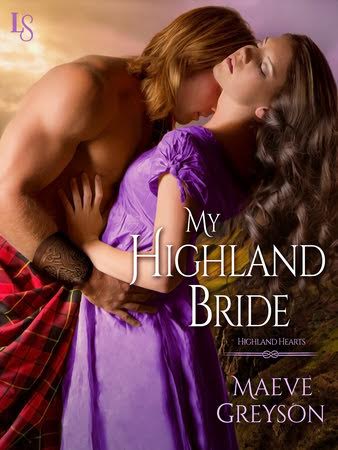 About My Highland Bride
Kenna Sinclair seems like a normal young woman from Kentucky but the truth is she can read minds, erase memories and jump through time. These skills come in handy when her match making Granny sends her back in time in the hopes of falling in love.
When she meets the womanizing man at arms, Colum Garrison, Kenna knows he only has one thing on his mind and vows to steer clear of  him. But after one electrifying touch she knows that it will be much harder than she anticipated.
Colum is bewitched by the first woman who would refuse him and he would do anything to prove his devotion – even ask for Kenna's hand in marriage. He puts off all of his normal habits and traits to focus on Kenna to prove his love. Can the two be ready for a love that will last a lifetime?
My Thoughts
My Highland Bride was an intense, steamy romance novel but also carried an extremely interesting plot line that connected her first book in this series with the time travel. One of my favourite parts was the ability of the Sinclair family to travel through time and the history their family has. I mean who wouldn't want the ability to travel through time?? I would love to!
The attraction that Kenna and Colum feel is so much stronger than a physical attraction. For Kenna, the hardest part is looking past Colum's past (which has quite the extensive list of women) and she finds this hard to do. This is devastating for Colum who never really realized how his past could come back and haunt him. This is an important lesson for all of us that our actions can define our future. It took a lot of courage and patience for Kenna to move forward and it was beautiful to be able to witness the faith and hope they place in each other.
My Highland Bride is so much more than a steamy romance and will become a book you can re-read over and over again like I have! You can purchase a copy of the book on Amazon, Barnes & Noble and Kobo.
Rating: 5/5
About the Author
Maeve's mantra has always been that no one can shatter you unless you give them the power to. When she is not at her full-time job at the steel mill, she is writing about sexy highlanders and the women who tame them.