My Little Pony: Equestria Girls Box Set Giveaway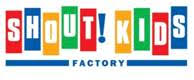 The My Little Pony Equestria Girls are back in three full length movies stored in a beautiful boxed set, making it the perfect gift for your little Equestria Girls fan!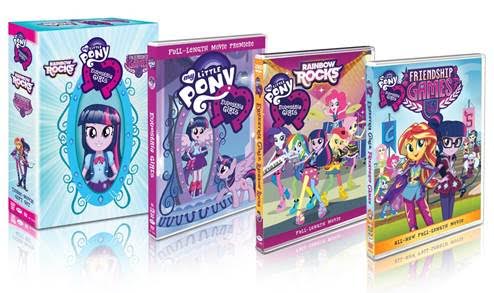 The My Little Pony Equestria Girls set includes the movies:
Equestria Girls
When a crown is stolen from the Crystal Empire, Twilight Sparkle pursues the thief into an alternate world where she transforms into a teenage girl who must survive her biggest challenge yet: high school!. With help from her new friends who remind her of Ponyville's Applejack, Rarity, Rainbow Dash, Pinkie Pie and Fluttershy, she embarks upon a quest to find the crown and change the destiny of these two parallel worlds.
Rainbow Rocks
Canterlot High is hosting a musical showcase and Rainbow Dash, Applejack, Pinkie Pie, Rarity, and Fluttershy are going to be performing with their new band, The Rainbooms. A new girl group, The Dazzlings, arrive at CHS and convince everyone to turn the friendly showcase into a Battle of the Bands. Tensions mount and a reformed Sunset Shimmer realizes that the Dazzlings may not be ordinary girls and are after something far more sinister. The Rainbooms call on Princess Twilight to return to their world to help them perform a musical counter-spell so that they can win a battle that now determines the fate of the entire school.
Friendship Games
Canterlot High meets its rival school, Crystal Prep Academy, in a competition that's a long-standing tradition, the Friendship Games. Sunset Shimmer is tasked with keeping magic out of the games to avoid the appearance of impropriety while she and her friends compete against Crystal Prep's top students led by someone with an equal amount of interest in Equestrian magic , this world's Twilight Sparkle.
Bonus features include:
Through The Looking Glass of Equestria Girls
Deleted Scenes from My Little Pony Equestria Girls: Friendship Games
Audio Commentaries
Animated Shorts
Sing-Alongs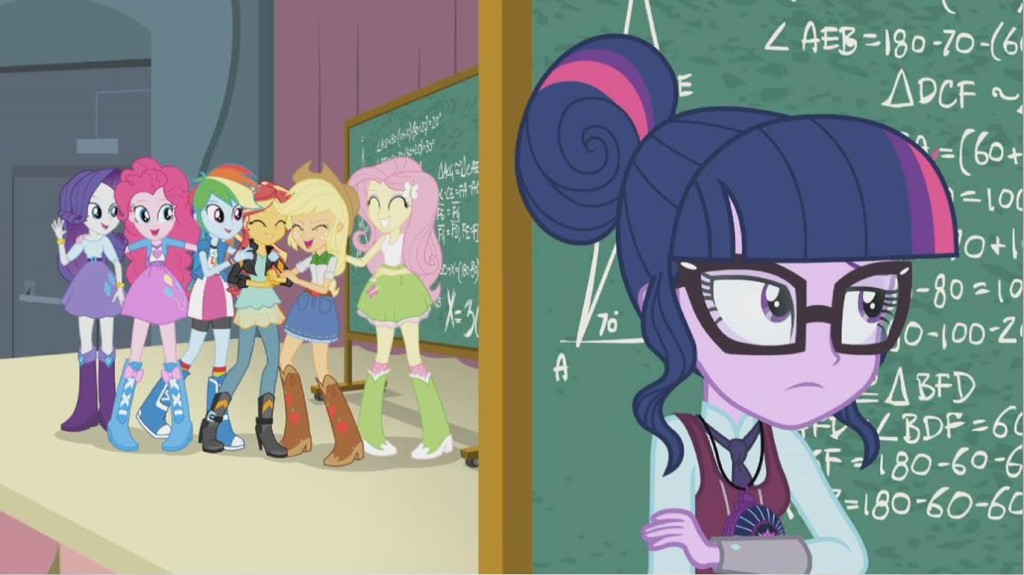 The My Little Pony Equestria Girls has been a huge success and the movies are even more so. Full of humour, moral lessons and fantastic graphics, your child will not want to stop watching these fantastic films! We had a My Little Pony movie marathon going on at our house with my niece, who loved the films. The box set comes with a holographic cover which suits the theme of My Little Pony. The movies are not only visually appealing but offer fantastic lessons for young girls (and boys who are My Little Pony fans!).
My Canadian and American readers can now enter to win their own boxed gift set via the Rafflecopter form below. Good luck!
Disclosure: I received a copy of this DVD set in order to facilitate this review. All opinions expressed are my own.