NAAT Cream with Argan Oil and Macadamia Review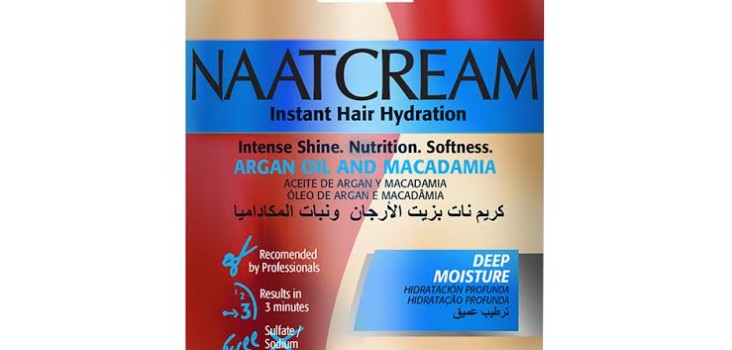 Your hair is one of the first things people will notice about you (besides your teeth!). I want my hair to shine and be as strong as it can be but with the amount of colouring and swimming I do it has become quite the chore. Years of damage have taken its toll on my hair and it is now dry and damaged.
Here is a closer look at what I am dealing with: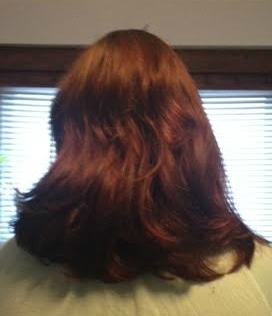 While it may be hard to see from this picture I have frizzy, hard to contain hair with dry, damaged ends.
What is Argan Oil?
Argan oil is extracted from the nuts of the argan tree found in southwestern Morocco. It has been used for centuries by Berber women to help neutralize the damaging effects of the extreme hot weather. The argan oil has age defying, restorative properties as well as being high in fatty acids and Vitamin E.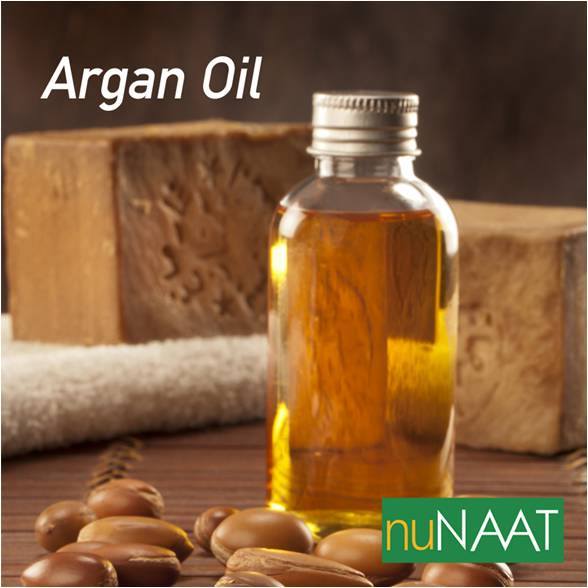 NAAT Cream with Argan Oil and Macadamia
The NAAT Cream comes in a 32.5oz container and is recommended for individuals with dry and frizzy  hair. It is a deep conditioning cream with long-lasting frizz control. It replenishes moisture and restores hair's natural shine and softness. It can be used for everyday use.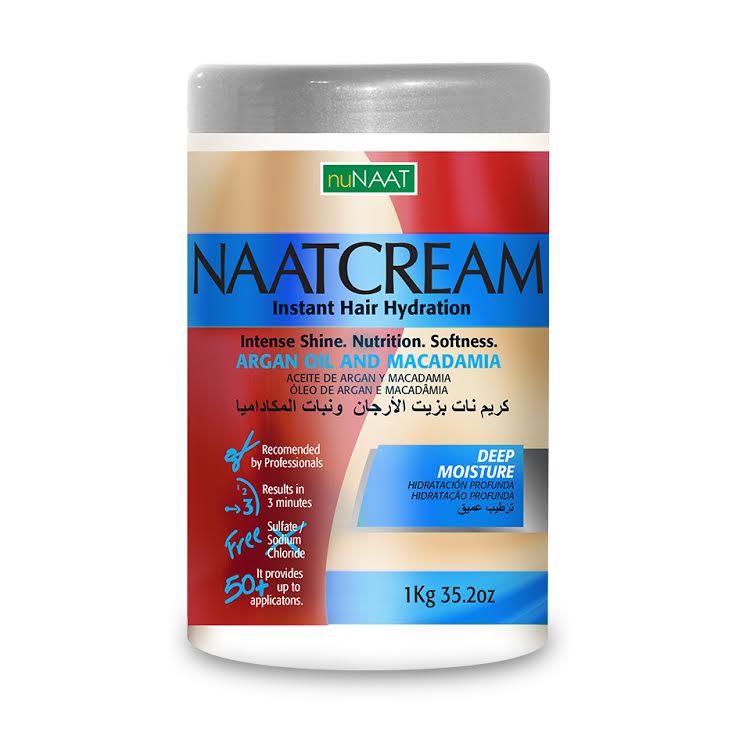 So how did it work out?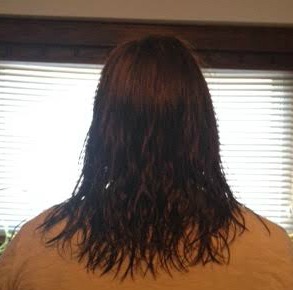 I loved how soft my hair was! I used the NAAT cream three times a week for two weeks and noticed a significant improvement in the texture and shine of my hair. My hair was softer to the touch and when I went to shower it didn't immediately turn into a thick and rough mess. This all combined to make styling and combing my hair that much easier after showering.
The application was easy, as you literally scoop out some of the cream and apply. The cream is thick with no smell to it. They recommend waiting three minutes but you can wait up to fifteen minutes for a really deep condition. So in those few minutes it takes to get a good deep condition I used that to practice on my singing skills much to my family's delight! The container contains over fifty applications which is perfect for so many of us that need those extra treatments. I find that deep conditioning products are usually quite expensive and only come in small containers that you go through more often.
Disclosure: I received the above mentioned product free of charge in exchange for this review. All opinions expressed are my own.