Of Stillness and Storm Book Review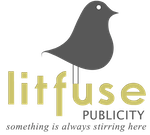 "I felt torn between two worlds. Each with its own mystery. One more captivating than the other, but the other more real and breathing."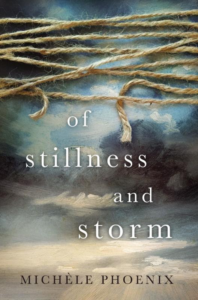 About Of Stillness and Storm
It took Lauren and her husband ten years to achieve their dream—reaching primitive tribes in remote regions of Nepal. But while Sam treks into the Himalayas for weeks at a time, finding passion and purpose in his work among the needy, Lauren and Ryan stay behind, their daily reality more taxing than inspiring. For them, what started as a calling begins to feel like the family's undoing.
At the peak of her isolation and disillusion, a friend from Lauren's past enters her life again. But as her communication with Aidan intensifies, so does the tension of coping with the present while reengaging with the past. It's thirteen-year-old Ryan who most keenly bears the brunt of her distraction.
Intimate and bold, Of Stillness and Storm weaves profound dilemmas into a tale of troubled love and honorable intentions gone awry.
My Thoughts
Of Stillness and Storm is a powerful and intimate look into the lives of a family that gave up all the modern comforts to travel to Nepal to share the word of God. Lauren made this change to her life with some concerns but Sam pushed through with his dream and dragged his wife and young son across the world. That is when the world they knew began to be torn apart.
Ryan becomes withdrawn and angry. Lauren feels isolated and alone while Sam heads off full of life into the isolated parts of Nepal to bring supplies and the word of God. You literally watch their family be torn apart and find yourself getting angry at times with Sam, who seems oblivious to what is going on with his son and wife. Ryan's pain broke my heart both as a Mother and a person. He needed so much help but he did not know how to ask for help and no one knew quite what he needed. His Father felt he should just get used to the change – which many of us know is not the solution to mental health. He was taken from everything he loved and knew, without any say and entered a world he could not understand. This took such a great toll on his emotional and mental health. We see this unravel slowly throughout the novel.
Lauren is amazing and kind woman but my heart broke for her. She never truly spoke her mind to her husband and let him walk all over her with his decisions. It was satisfying to watch her change when an old friend enters her life online. She gains back some of her passion and take charge of her own needs and wants.
The ending was devastating and hopeful at the same time but is perfect for this novel. Of Stillness and Storm is powerful and moving. It gives us an intimate look into the lives of those who gave up everything to help others – the good, the bad and the ugly. We also see the effects these decisions have upon the most innocent individuals – the children of these families. A definite must read.
You can find more reviews on the Litfuse blog tour page. You can purchase a copy of this book here.
Rating: 5/5
About the Author
Born in France to a Canadian father and an American mother, Michèle Phoenix is a consultant, writer and speaker with a heart for Third Culture Kids. She taught for 20 years at Black Forest Academy (Germany) before launching her own advocacy venture under Global Outreach Mission. Michèle travels globally to consult and teach on topics related to this unique people group. She loves good conversations, mischievous students, Marvel movies and paths to healing.
Disclosure: I received a digital copy of this book in order to facilitate this review. All opinions expressed are my own.