Maybe it's finally time for them to walk off into the sunset and into a true and lasting love?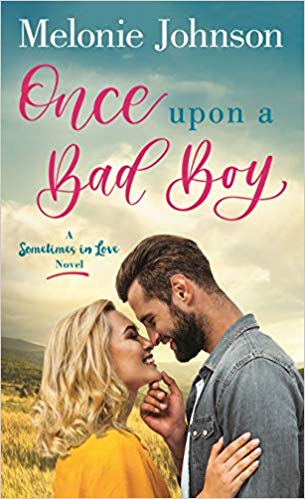 About Once Upon a Bad Boy
Sadie Gold is ready to take her career to the next level with the role of a lifetime. Finally, she can shake her reputation as a pretty face with more wealth and connections than talent. But Sadie is not prepared for the wild turn her own life is about to take. The man in charge of training Sadie for her most demanding role yet is none other than her first real boyfriend—the one who took her heart and ran away.
Bo Ibarra is as good-looking and irresistible as ever. Maybe even more so, now that everything once worked against them—Sadie's pampered and privileged upbringing and Bo's childhood in a family struggling to make ends meet—is in the past. But the future is still unwritten…and getting there, together, means coming clean about painful secrets and slashing through nasty tabloid rumors while trying to control the attraction that crackles between them. Maybe it's finally time for them to walk off into the sunset and into a true and lasting love?
My Thoughts
Once Upon a Bad Boy is a lovely story of forgiveness, healing and second chances.
Our two main characters were once young and in love. They had a bright future and couldn't be separated. All of this changed the night of the prom when Bo breaks up with Sadie and never explains why.
Sadie was heartbroken and left their town to pursue a career in acting. She never had an easy go at her profession even though she was immensely talented – every one would brush her off as the rich girl who got the job because of her parents. She manages to score the role of a life time that will help boost her career. The only problem? She will be filming back near her hometown where her heart was broken so long ago. To top that one off – her stunt trainer is the one who broke her heart!
Sparks immediately begin to fly in this story as the two have an electric chemistry that they can not deny. They try to remain professional but it becomes clear that they are far too attracted to each other. The only problem? How do they clear up their past – Sadie wants and deserves answers. Do they have a future together or is this relationship purely physical? This peels off quite the scab for the couple but also brings with it understanding and forgiveness.
This is a beautiful story of second chances that you will fall in love with. It is honest, loving, sexy and more. A fantastic summer time read!
You can purchase a copy of this book on Amazon.
Rating: 4.5/5
About the Author
After earning her Bachelor of Arts magna cum laude from Loyola University Chicago, Melonie Johnson―aka #thewritinglush―taught high school English and Theatre for several years. An award winning author and a two-time RWA Golden Heart® finalist, she writes smart and funny contemporary romance and moonlights as an audiobook narrator under the pseudonym, Evelyn Eibhlin. She lives happily ever after with her husband, two redheaded daughters, a dog that's more like a small horse, and a pair of hermit crabs. She is the author of the Sometimes in Love series which includes Getting Hot with the Scot, Smitten by the Brit, and Once Upon a Bad Boy.
Disclosure: I received a digital copy of this book in order to facilitate this review. All opinions expressed are my own.