Once Upon a Cowboy Christmas Book Review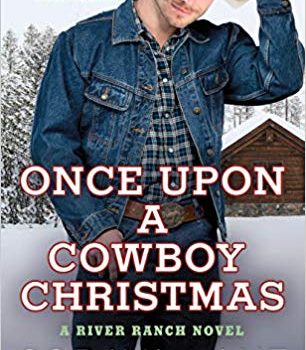 It's the most wonderful time of the year at the Ford family ranch. Will one cowboy's homecoming be the greatest gift of all?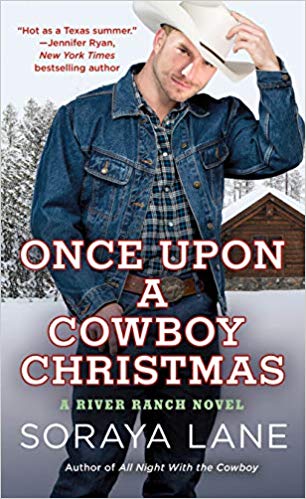 About Once Upon a Cowboy Christmas
Cody Ford is a Wall Street honcho with humble Texas roots. This holiday season, he'd be content to just stay in New York and not face his family―and dodge their questions about when and with whom he plans to settle down and if he will do so back at home. But his father isn't getting any younger, and Cody doesn't want to miss any last chances to see him and the rest of the folks back on the ranch.
The last person Cody was expecting to see? His one-time girlfriend, Lexi Murphy, who's been working as his dad's new live-in nurse.
Lexi still holds a grudge against Cody. Back then, the college-bound heartthrob believed he was too good for a small-town girl like Lexi. But now Cody can't help but see her in a whole new light. Could it be that this beautiful single mother with an unbeatable can-do spirit is the one he's been waiting for all along? That depends on whether Cody can prove to Lexi that, this time, he means business―and if a sudden snowstorm can lend just the right amount of Christmas magic to help move things along.
My Thoughts
This novel starts off with a bang and keeps on going. What could possibly go wrong (or right?) when Cody returns home to find Lexi, the girl he left without a word, taking care of his elderly father?
Lexi is strong, self sufficient woman who has had some difficult blows in life. Not only did Cody leave her to go off to the big city without a word, she seems to suffer a bit from insecurity. She had a child with a man that left the two of them as soon as their child came around. She has been carrying for the two of them ever since. Despite everything that has happened (money problems, absent father for her child and her own Mother's health issues), she is still facing each day with a positive attitude. This becomes a bit harder when Cody returns.
The two are forced to face their past and really look at what happened. They are forced to look at those pivotal moments in their lives that caused them to change and how it affected the lives of those around them. For Cody, this was the death of his Mother and how he never healed properly.
The pair go on a journey to attempt to forgive the past and to build bridges for the future. But both are quite stubborn and you are constantly left wondering, can they truly make it? Can they truly forgive and put away the past? Can they handle their grief in order to move forward?
This is a beautiful story of second chances where you keep rooting for our main characters. You want so badly to see them together but are left wondering if there is just too much history for them to make it. This is a great romance novel released just in time for the holiday season.
You can purchase a copy of this book on Amazon.
Rating: 4/5
About the Author
As a child, Soraya Lane dreamed of becoming an author. Fast forward more than a few years, and Soraya is now living her dream! Soraya describes being an author as "the best career in the world", and she hopes to be writing romance for many years to come.
Soraya loves spending her days thinking up characters for books, and her home is a constant source of inspiration. She lives with her own real life hero and two sons on a small farm in New Zealand, surrounded by animals and with an office overlooking a field where their horses graze.
Disclosure: I received a digital copy of this book in order to facilitate this review. All opinions expressed are my own.