Out of the Darkness Book Review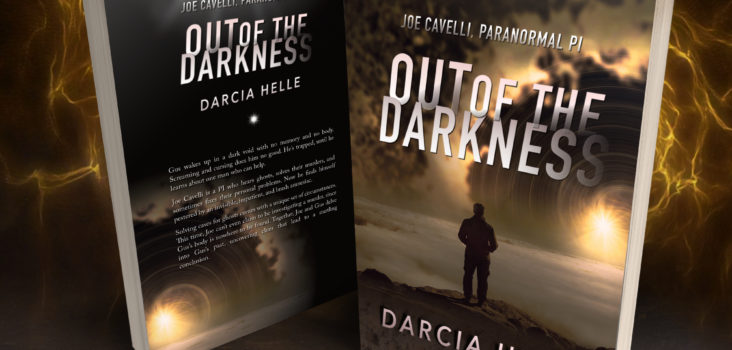 Solving cases for ghosts comes with a unique set of circumstances in Out of the Darkness.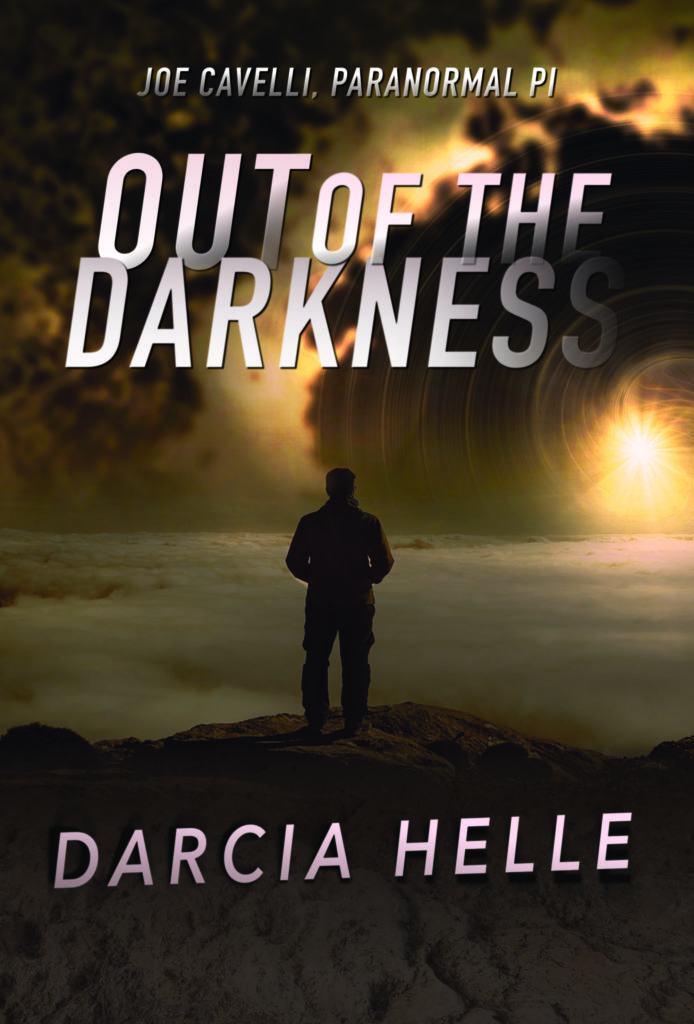 About Out of the Darkness
Gus wakes up in a dark void with no memory and no body. Screaming and cursing does him no good. He's trapped, until he learns about one man who can help.
Joe Cavelli is a PI who hears ghosts, solves their murders, and sometimes fixes their personal problems. Now he finds himself pestered by an invisible, impatient, and brash amnesiac.
Solving cases for ghosts comes with a unique set of circumstances. This time, Joe can't even claim to be investigating a murder, since Gus's body is nowhere to be found. Together, Joe and Gus delve into Gus's past, uncovering clues that lead to a startling conclusion.
My Thoughts
I wasn't too sure what to expect when I first picked up this book but it blew me away. We have Joe, a PI, who works on the fringe of police work who has an interesting in with the victims and their families – he can speak with the murdered victims. Then we have Gus, a foul mouthed, angry at the world kind of guy/ghost who isn't quite sure where he is and what has happened to him. He seems to have lost all of his memory, which is a first for Joe as he tries to solve Gus' case.
The two, who are complete opposites in personalities, set off to solve a case that they aren't even sure where to start. Gus appears to be stuck in a black void, with no recollection of his past, his name and what happened to him. He wants to help Joe but he struggles with many parts of his own history. Throughout the novel, we watch as he struggles with his own past, receives visits from other ghosts who try to guide him through his anger and hate.
While Joe struggles with this case at first, the breakthrough comes when he finds out Gus' full name and that Gus is still listed as missing, which gives hope that maybe just maybe Gus isn't dead but caught in limbo. The two set out to solve the case and unwrap a series of events that led to Gus' downfall that will blow your mind.
This is a fantastic, fast paced read with a lot of moving parts. I was hooked into the story within the first ten pages and could not put it down. The last quarter of the book was not what I was expecting but was perfect for this story and ending. A definite must read novel!
You can purchase a copy of this book on Amazon.
Rating: 5/5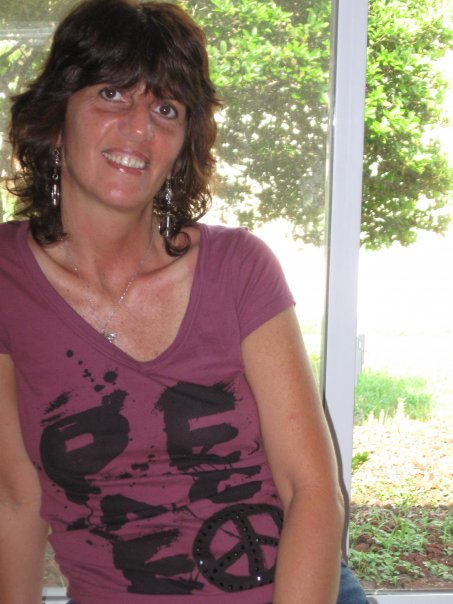 About the Author
Darcia Helle is a Massachusetts native, who escaped the New England winters to write in the Florida sunshine. She lives with her husband in a home full of spoiled rescue animals and an occasional stray lizard. She writes because the characters trespassing through her mind leave her no alternative. Connect with her on her website, Twitter and Facebook.
Book Excerpt
Joe put the few dishes in the dishwasher, made himself another cup of strong coffee, and said, "Okay, Gus. Let's see if we can figure this out."
He walked out of the kitchen, Gus's voice trailing after him. "Where are we going?"
"My office."
Joe stepped into the room that was the smaller of the two spare bedrooms. He crossed over to his desk, opened his laptop, and switched it on.
"This is your office?"
Joe sat in his padded leather chair. "My home office. I have another, professional place, with an assistant. No need to go there, though, particularly since she doesn't know about—" He waved his hand in Gus's general direction. "—you. This."
"She doesn't know you talk to ghosts, is what you're saying?"
"Right."
"Afraid she'd think you're crazy?"
"No. It's just not something I feel like sharing."
"You banging her?"
"Jesus. No."
"Huh. I thought all guys banged their secretaries."
Joe heard the dry humor in Gus's tone, though the statement still irritated him. "No, all guys don't. And I said assistant, not secretary."
"Same thing, isn't it?"
"No. But it doesn't matter anyway. I'm a one-woman man."
Joe opened a browser page, then the Tampa Bay Times website. He typed 'Angus Smith' into the search bar and clicked the Enter key.
"What are you doing?"
Gus had a gruff way of asking a question that made it sound more like an accusation. One minute Joe felt bad for Gus, and the next he wanted to punch Gus in the face. If he could see Gus's face. If Gus even had a face. Did ghosts have faces, or were they just invisible blobs of energy? Joe was too tired to deal with this.
"I'm trying to find out how you died," Joe said.
"Why?"
"I don't know, Gus. Because it's a place to start? Figure out how you died and maybe I'll figure out why you're stuck in the dark? Unless you have a better idea?"
A huff, then, "No. I got nothing."
Gus kept silent while Joe scrolled down and clicked a link. Gus's photo stared back at him from the screen. Seeing the person for the first time was always an odd experience. He couldn't help but form a picture of each ghost in his mind, based solely on the voice and the little he knew about who he or she had been. Sometimes he was way off. Other times, like now, he was pretty close.
"That's a crapass picture of me," Gus said.
Joe studied the grainy image accompanying the article. Buzzcut. Deep brown eyes. Tattoo snaking down the side of his neck, disappearing into his shirt. He seemed to be snarling at the camera. The article put him at 6'3", 230 pounds, and Joe could see it was all muscle.
He didn't address the quality of the photo, ignoring Gus while he read through the article. He double-checked the date on the article, then said, "You're missing."
"What d'you mean, I'm missing? I'm right here."
"I mean, you were reported missing. Last Friday, so three days ago."
"Missing? That makes no sense, since I'm dead."
"No one appears to know you're dead."
"Huh."
"Do you remember where you were when you died?"
"No."
"Were you sick? In an accident? Traveling somewhere?"
"I don't know!"
Joe leaned back and closed his eyes. He forced himself not to react to Gus's abrupt tone. The guy had every reason to be upset, though this mess sure as hell wasn't Joe's fault.
"Who reported me missing?"
Joe opened his eyes and scanned the article.
"Cat Loring."
Silence. Joe waited a moment before adding, "Says she's your live-in girlfriend."
"Yeah."
"Do you remember the last time you saw her?" Joe felt a cool wall of air pressing around him.
"Are you leaning on me?"
"I'm trying to read the article."
Joe suppressed a shudder—barely. "It doesn't say much. You left the house at your usual time on Thursday morning. You're not answering your cell phone, and no one has seen you since."
"I don't remember."
"What's the last thing you remember?"
Silence.
"Gus?"
"The very last thing? Hell, I don't know. I might've been at a bar with some buddies. I might've been driving my truck. Or having sex. It's all a jumble."
"Did you and Cat fight the last time you saw her?"
I don't know. I don't think so. Maybe."
"Could she have killed you?" Gus snorted a laugh.
"Cat? Kill me? That's funny, Mr. Detective."
"Yeah? Why is it so funny?"
"She just wouldn't." Joe rubbed at his burning eyes.
"Tell me about your relationship."
"Why?"
"Maybe it'll trigger a memory. Help me figure out where your body might be."
"Well, shit."
The Giveaway!
a Rafflecopter giveaway
Disclosure: I received a digital copy of this book in order to facilitate this review. All opinions expressed are my own.