#PlayTestShare with Raincoast Books This Spring Break

Raincoast Books is back with an excellent assortment of books to keep your child (and you) busy during the spring break and through the months to come. The #PlayTestShare collection has a great selection of activity books, games and early literacy books, all with the goal of having you and your child reading and having fun together.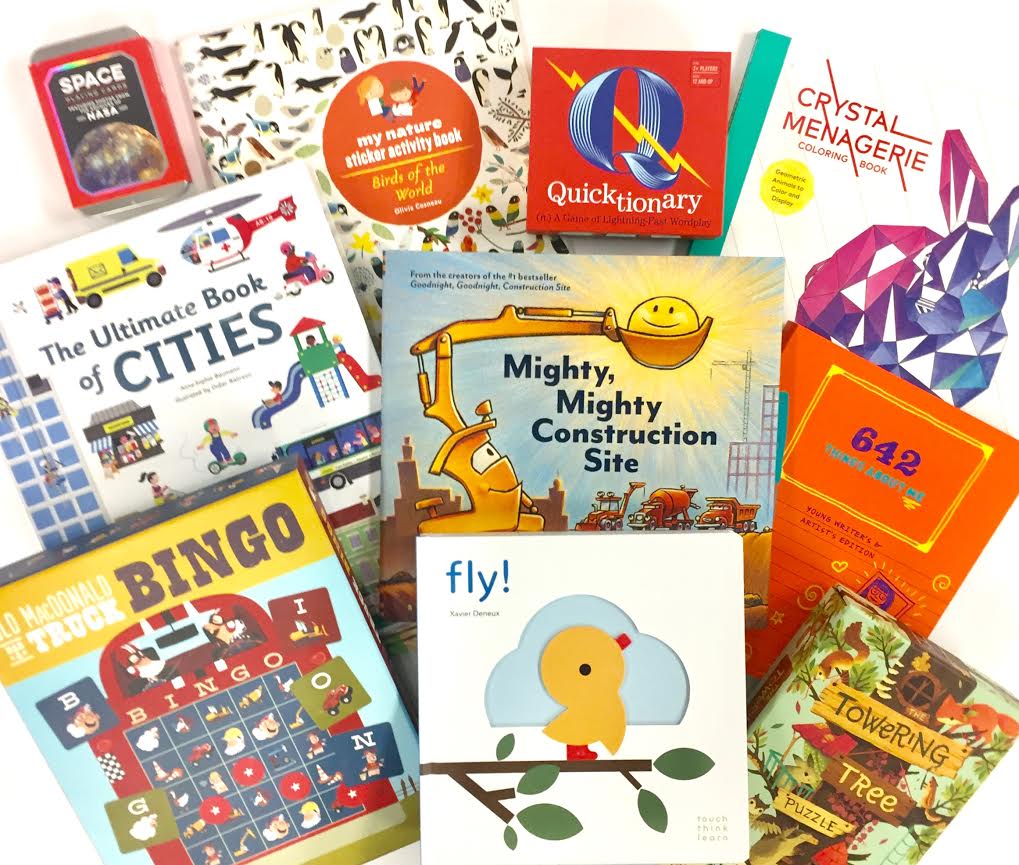 Here is the Raincoast Book #PlayTestShare round up: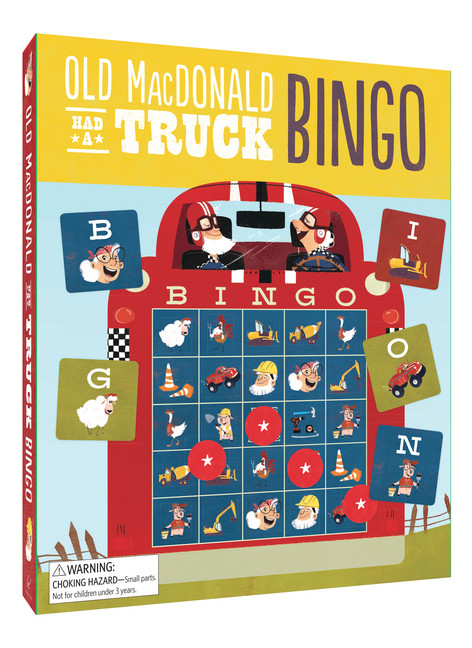 Old MacDonald Had a Truck Bingo
A classic family-friendly game gets revved up with a winning combination of construction vehicles and farm animals, featuring artwork from the picture book Old MacDonald Had a Truck . This set includes six illustrated, double-sided game boards plus a set of colorful bingo calling cards and chips.
Old MacDonald Had a Truck Bingo is the ultimate Bingo game for family night! The game boards are large, thick (making it hard for little hands to break them) and use pictures under each letter. This is a huge bonus for children that are still learning and want to participate in games. The pictures on the board game are so cute (a pig painter and construction worker) we were so tickled over them. The game comes in its own box that helps to keep everything together, there is nothing worse then losing chips or cards to a game. This Bingo game will definitely be coming out every family game night.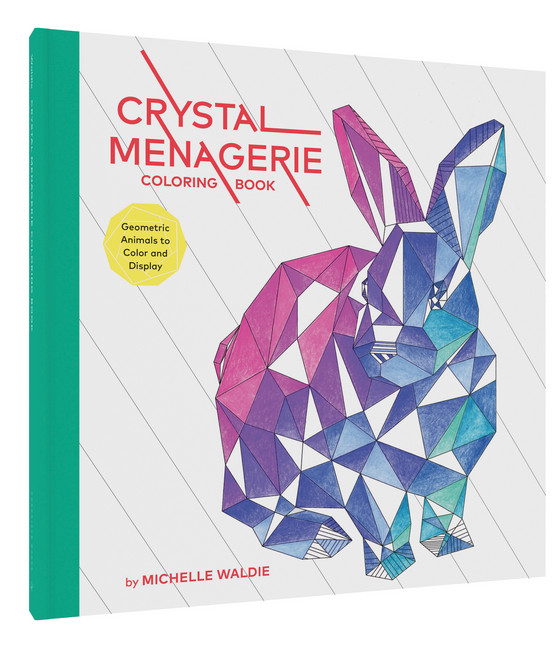 Crystal Menagerie Colouring Book
Welcome to the creative kingdom of artist Michelle Waldie, where beloved animals become magnificent geometric wonders to color. This fresh new coloring book renders foxes, birds, hedgehogs, and more with a prismatic look that makes them as cool to display as they are pleasing to color. With just the right level of detail, these unique designs can easily be completed in one sitting if so desired, but those who want a more involved coloring session can opt for a 3-dimensional look-and make these animals leap off the page. Crystal Menagerie sets the imagination running wild and will bring coloring fans hours of immersive creative relaxation.
I love to colour, it helps to unwind me after a busy day at work, puts me in a great space mentally and helps me to refocus. The Crystal Menagerie Colouring book takes a whole new spin on colouring books with a geometric twist. The book is large, almost letter page sized and each animal image takes up the whole page. Each design is literally turned into a unique design with geometric shapes designed into the animal. They do it in such a unique way that it doesn't take away from the animal – you can fully see what the image is supposed to be. The designs allow you to go traditional with your colouring or add some pops of colour to be unique – don't forget to practice your shading! The shapes give you great practice for this. Each page is thick and removable which is a huge bonus if you want to display your art (which is of course you will, you should always show off your work!).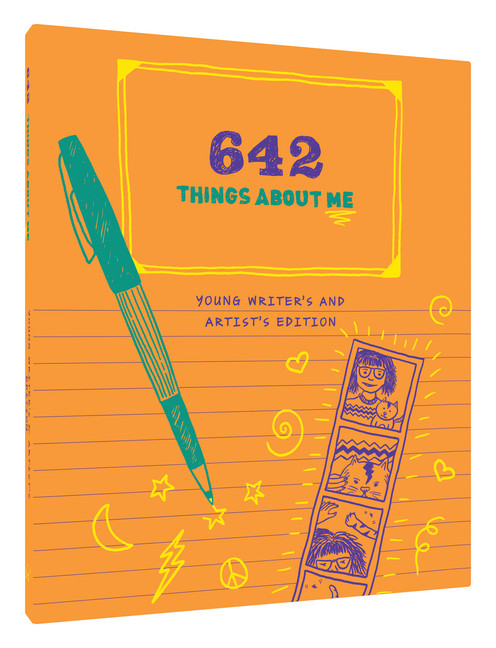 642 Things About Me: Young Writers Edition
A new offering in the wildly popular 642 series, this unique journal encourages young creators to dive deep into the subject they know best-themselves! Packed with quirky, thought-provoking, and imaginative drawing and writing prompts, 642 Things About Me: Young Writer's & Artist's Edition is a fun way for kids to document their lives, jump-start their creative talent, and produce a memorable keepsake-or the first draft of their bestselling memoir.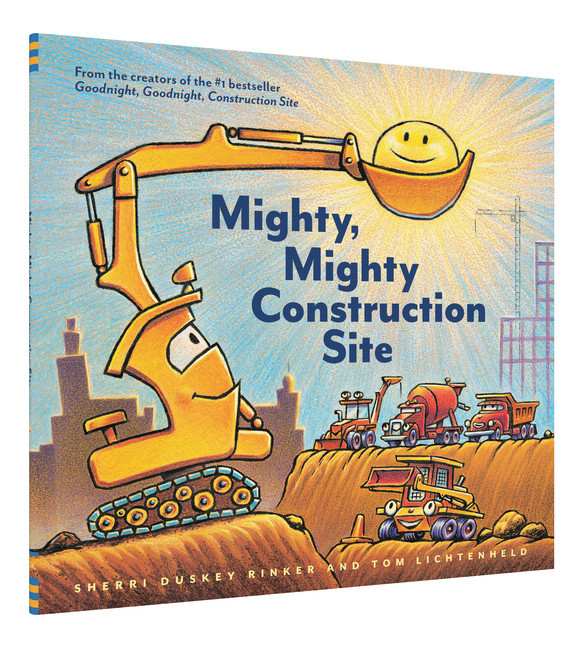 Mighty, Mighty Construction Site
At last-here from the team behind the beloved international bestseller comes a companion to Goodnight, Goodnight, Construction Site . All of our favorite trucks are back on the construction site-this time with a focus on team-building, friendship, and working together to make a big task seem small! Down in the big construction site, the crew faces their biggest job yet, and will need the help of new construction friends to get it done. Working as a team, there's nothing they can't do! The millions of fans of Goodnight, Goodnight, Construction Site are in for a mighty good time with Mighty, Mighty Construction Site!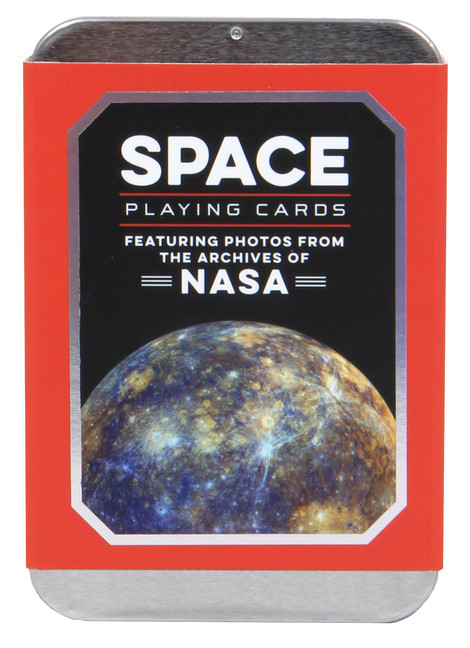 Space Playing Cards
Launch into your favorite card games while immersing yourself in deep space! Each playing card features extraordinary NASA photography and two Pantone colors on beautifully designed card backs. Includes a complete 52-card playing deck, plus 2 jokers.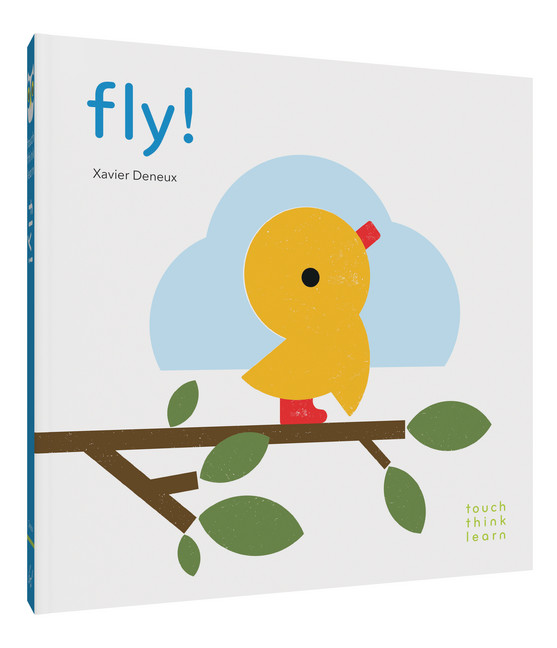 TouchThinkLearn: Fly
A bird arrives, alights on a tree, finds a mate, and builds a nest. Soon its eggs will hatch and one brave hatchling will embark on its first flight. A deceptively simple and joyful celebration of the natural cycle of life, this book adds the bonus of removable-and movable-characters and scenery to the bestselling TouchThinkLearn format, featuring the hallmark production technique of glued-on pieces dovetailing with die-cut openings. In this first narrative title in the series, the movable pieces invite and involve the reader in a meaningful and multisensory participation in the story.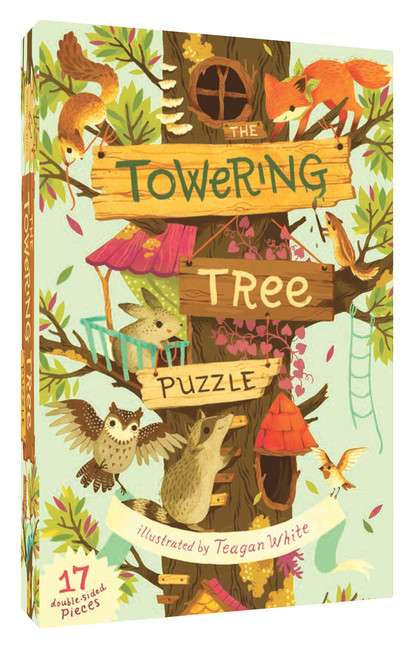 The Towering Tree Puzzle
Join adorable critters as they navigate the seasons and make new friends in their towering tree. Imaginative play and puzzle logic intersect as each interlocking branch of this innovative puzzle tells a new story, providing hours of entertainment. Adventure is just a branch away!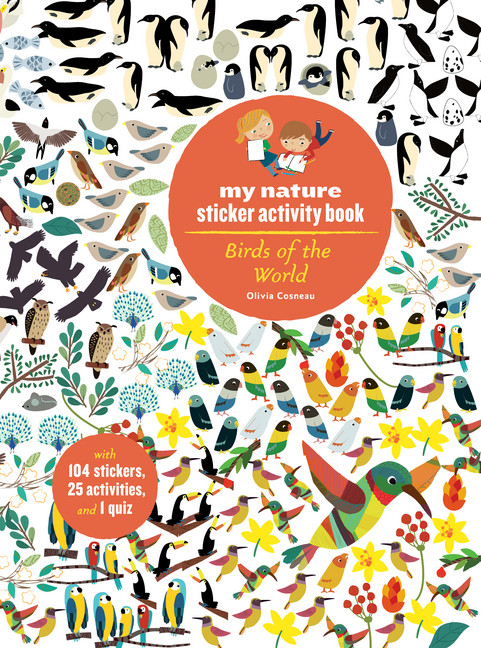 Birds of the World
With their colorful feathers, beautiful songs, power of flight, and dinosaur ancestry, birds are truly astonishing creatures. But did you know that the huge variety of known species includes daring acrobats, inconsiderate noisemakers, ruthless hunters, wonderful swimmers, and blazing runners? Or that the tiniest bird in the world measures just two inches long?
Beautifully illustrated by Olivia Cosneau, Birds of the World introduces aspiring ornithologists to these and other fun facts through a range of coloring activities, removable stickers, and a short quiz. In the process, children learn about the rich variety of birds living in our world, including nightingales, swallows, hummingbirds, pelicans, penguins, parrots, toucans, and flamingos, among others.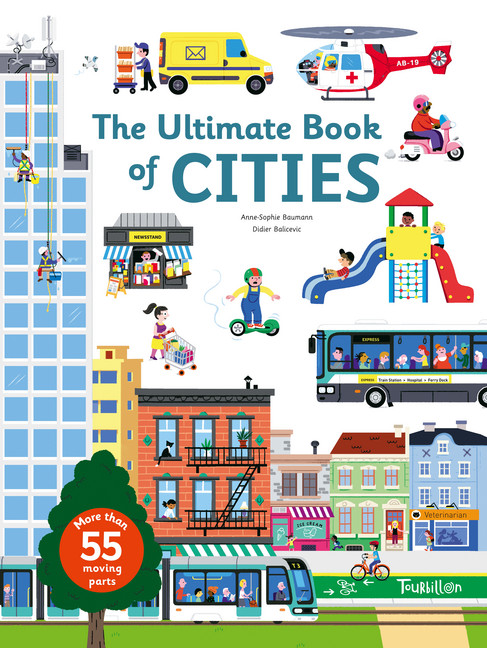 The Ultimate Book of Cities
Where does the Express bus take you?
How many swans are in the lake at the park?
What replaces the shoe repair store?
The Ultimate Book of Cities reveals the answers to these questions and much, much more in an oversized fact- and action-packed look at life in the big city! Featuring 59 flaps, pop-ups, pull tabs and movable parts, this all-you-need-to-know guide provides detailed information about what makes a city tick: from the different ways of getting around and what goes on in all the big buildings, to what traffic signs mean and who are all the people who keep the city in tip-top shape! It is a must-have volume to add to a young reader's library of The Ultimate Book series.
The Giveaway!
My Canadian readers can now enter to win one of the above books from the #PlayTestShare collection. Enter via the rafflecopter form below. Good luck!
Disclosure: I received two of the books mentioned above in order to facilitate this review. All opinions expressed are my own.