Pound Puppies: A Rare Pair Review and Giveaway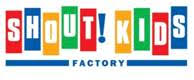 The Pound Puppies are back! And this time, it is It's raining cats and dogs and an alligator at Shelter 17.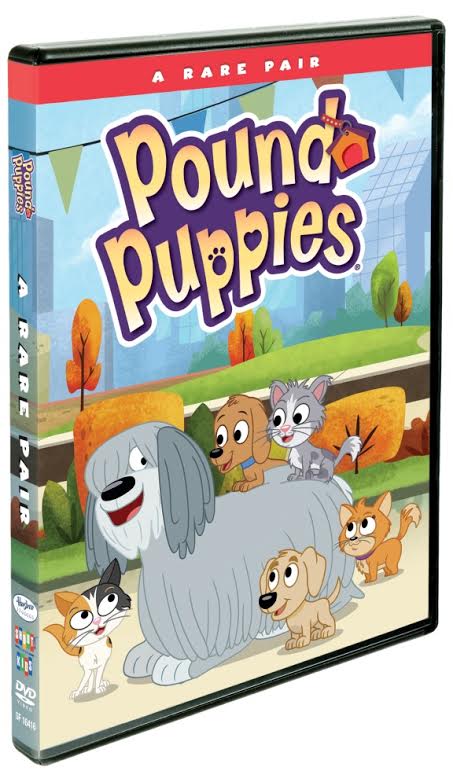 About Pound Puppies: A Rare Pair
On January 19th, 2016, The Pound Puppies gang will be coming to DVD courtesy of Shout Factory and Hasbro.
In A Rare Pair, Lucky, Niblet, Cookie, Squirt and Strudel are back for five more adventures of the Pound Puppies! From trying to get a kitten and a puppy adopted into the same home, to trying to place an alligator named Rover(!), to sneaking into the Kennel Kittens' compound to retrieve a stolen gadget, this team of determined canines will do whatever it takes to find the perfect loved ones for each and every pet at Shelter 17.
Winner of the 2012 Humanitas Prize in Children's Animation, the Pound Puppies series stars the voices of Eric McCormack, Yvette Nicole Brown, Michael Rapaport, John DiMaggio, Alanna Ubach, René Auberjonois, and M. Emmet Walsh.
The titles in this DVD include:
Catcalls
The Really Weird Dog
The Call Of The Squirreldog
Kennel Kittens Return
Once A Ralph, Always A Ralph
My Thoughts
A fantastic spin on a family favourite! This series was a unique blend of comedy and animation that reminded me of a cross between Johnny Test and Paw Patrol. The older audience will appreciate the animation and humour while the younger audience will love the adorable characters and heart warming stories. A valuable lesson is told in each series and I think the sweetest part is when the puppies (or kittens!) fall in love with their perfect human match (or hey maybe even a squirrel!!). You will definitely have to watch the DVD to learn how a puppy may be the 'human' for an incredibly smart and loving squirrel!
The Giveaway
My Canadian and American readers can now enter to win a copy of Pound Puppies: A Rare Pair via the Rafflecopter below.
Good luck!
Disclosure: I received a copy of Pound Puppies in order to facilitate this review. All opinions expressed are my own.