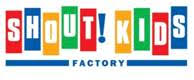 It is amazing how everything that was enjoyed when I was a kid, is now slowly coming back. Especially with television shows and movies! Power Rangers is one of those shows, not only did our eldest son love it when he was younger, our youngest can now spend hours watching the fearless group of Power Rangers morph and battle.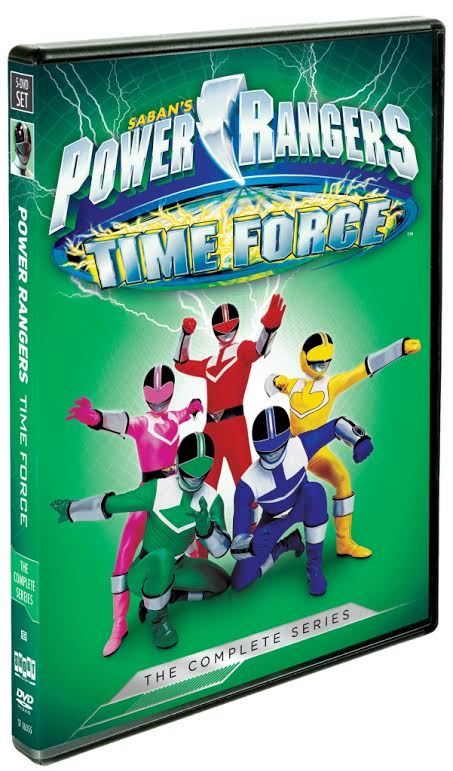 About Power Rangers: Time Force
On February 9, 2016, join the Power Rangers as they battle the evil Ransik when Shout! Factory releases Power Rangers Time Force: The Complete Series, a 5-DVD box set that contains all 40 episodes of the iconic show's ninth season (woot woot!).
In the distant future, a team of Power Rangers known as the Power Rangers Time Force act as a time-traveling police force capturing and freezing criminal mutants. When the notorious criminal mastermind Ransik stages a daring escape, he fells the Red Time Force Ranger Alex and takes the entire cryogenic prison full of dangerous, incarcerated mutants back in time with him to the year 2001! There he seeks to unleash a new wave of crime against our modern world, who are helpless against his vastly superior technology. In pursuit of Ransik, Pink Ranger Jen (my personal fave) and grieving fiancée of Alex – leads a team of Time Force officers back in time to apprehend the escaped criminals. In modern times they ally themselves with Alex's distant ancestor, Wes, whose shared DNA with his future descendant allows him to take up the powers of the Red Time Force Ranger.
Following its debut in 1993, Saban's iconic live-action pop culture series, Power Rangers quickly became the most watched children's television program in North America and still is. Emphasizing the importance of teamwork, responsibility and helping others by following the adventures of a group of ordinary young people who "morphed" into superheroes, this long-running series has been seen in more than 60 countries, translated into numerous languages, and remains a mainstay in children's programming blocks. For over 20 years, the highly entertaining saga and fan favorite characters from Power Rangers have captivated children and adults alike and are beloved by legions of fans worldwide.
My Thoughts
With over fourteen hours (yes you heard that right!) of episodes, this five disc DVD collection will have your child thrilled and ready to join in the Power Rangers action. Our youngest could not wait to open the DVD set and hit play. He was definitely not disappointed! A great plot line, fantastic team work lessons and a story true to the Power Ranger style. We all loved every moment of the episodes. It was perfect to watch a couple of episodes and then come back later to when we were ready to pick up. It is clear why the Power Rangers have been such a popular show for the last twenty years!
Trailer
The Giveaway!
My US and Canadian readers can now enter to win their own copy of Power Rangers Time Force via the Rafflecopter form below. Good luck!
Disclosure: I received a copy of this DVD in order to facilitate this review. All opinions expressed are my own.