Princess Emmy DVD and Giveaway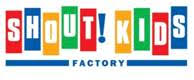 Princess Emmy will reign supreme on October 15th!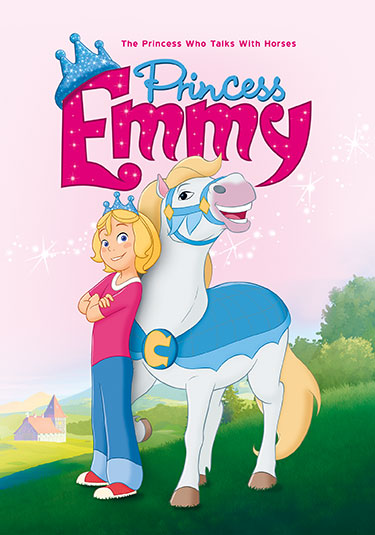 About Princess Emmy
It's a gift fit for a queen when Princess Emmy arrives on DVD on October 15th. The new animated feature is voiced by Ruby Barnhill (The BFG, Mary and the Witch's Flower), Bella Ramsey (Game of Thrones, Netflix's Hilda), Franka Potente (Run Lola Run, Bourne Identity), and John Hannah (Marvel's Agents of S.H.I.E.L.D., The Mummy), and directed by Piet de Rycker (Laura's Star, Little Polar Bear).
Princess Emmy is a young girl with a secret and special gift – she is the only one in the Kingdom of Kandis who can speak to horses! Amazing, right?
Up until now, life for Emmy has been wonderful. She spends her time exploring and hanging out with her best friends – a stable full of horses; as well as spending time with her family at the castle and not having a care in the world. 
That is, until her jealous, scheming cousin Gizana appears, challenging her at every turn and threatens Emmy's chances of becoming an officially inaugurated princess and generally making her life miserable. 
On top of all that, Emmy must undergo the ultimate test to earn the right to keep her gift. If she fails, she loses the gift and her best friends forever. 
There is a huge amount at stake for such a little girl in this new film from Shout Factory.
Our Thoughts
This wonderful movie is based on the books Princess Emmy and Her Horses, were a young girl who can speak to horses. Not only can she speak to horses (who are her dear friends), she is also a real princess! Talk about every young child's dream come true?
This is a story of of courage, friendship and perseverance that young children will love. Emmy is not perfect but she is 100% lovable and someone that many children can relate to (especially with her cousin Gizana always there to make her life just downright miserable).
The total run time of this film is 75 minutes – perfect for younger children who have a harder time sitting still for longer time periods.
It is wonderfully animated and will touch the hearts of both young princesses and princes alike (although to be fair – I feel it is geared more towards a female population). And if you are already doing your Christmas planning like me, this would make a great gift under the tree or in a stocking.
You can pre-order a copy of this DVD here.
DVD Trailer
The Giveaway!
a Rafflecopter giveaway
Disclosure: I received a DVD copy of this movie in order to facilitate this review. All opinions expressed are my own.