Refugees (Mud, Rocks and Trees) Book One Review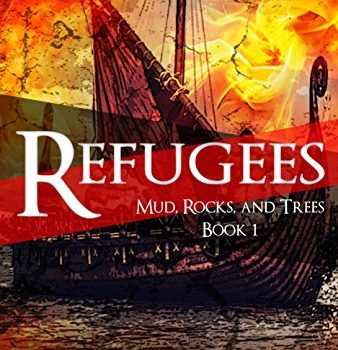 One star. One impossible task. One chance to save the world they love.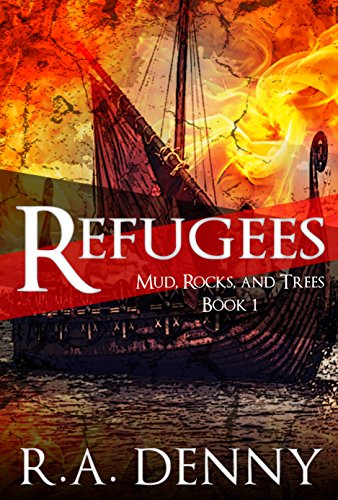 About Refugees (Mud, Rocks and Trees) Book One
"An epic journey of a lifetime." That's what three young individuals from three different corners of the world have dreamed about. They were destined for greatness since the moment they were born. But what if they don't want it? What if they're not ready? What if their desires no longer align with the prophecy?
The problem is, they have no choice. The star has appeared. Their destiny has already begun to unfold.
It's not the send-off that they've been dreaming of. Forced out. Banished. Raided. This wasn't how it was supposed to be. Now they must discover who they really are while embarking on the most exciting journey of their lives. One star. One impossible task. One chance to save the world they love.
My Thoughts
Refugees (Mud, Rocks and Trees) was such an exciting read from start to finish!
I wasn't quite to sure what to expect when I first picked up the book and started reading but I wasn't pleasantly surprised. In this novel, we have three young individuals who are destined to save the world except none feel quite ready and they are not quite sure how. Each comes from a different past and culture, even their bodies are made differently. One is in the human form of a duck, another like a flying squirrel and another with the hard skin of an armadillo. What could they possibly have in common?
They have one man who becomes their guide and the star that set their destiny.
Each chapter is told from one of the young characters view-point as they struggle to leave their home to begin this new journey. All have risked banishment, being an outcast and one even is spared death. The novel is an exciting journey from start to finish, you never really know what is going to happen next and you feel connected to our main characters. I felt more connected to Amanki (the duck man) and Brina (the one that resembles the flying squirrel) and I am not quite sure why. Every time I came to their chapters, I just had to have more! I was emotionally invested in these two characters especially Brina.
This is an excellent novel for young adults (and adults who enjoy a great fantasy read!). I can not wait to read book two in this series as I was so sad when the book ended and where it ended.
You can purchase a copy of this boon on Amazon.
Rating: 4/5
About the Author
R.A. Denny started writing epic fantasy novels when, after watching the first Hobbit movie, she began excitedly spouting off information about C.S. Lewis and J.R.R. Tolkien's writer's group called the Inklings and how their greatest fantasy novels were created. One of her sons commented, "We could do that." She laughed. Then, he turned it into a challenge.
Her unexpected journey had begun. For several years, she continued her day job as a criminal prosecutor and escaped by night to the world of the Tzoladian Empire. Then, she decided to just do what she loved.
She completed writing her six-book epic fantasy series: Mud, Rocks, and Trees. The series should be read in this order: Refugees, Seekers, Captives, Warriors, Visionaries, and then Deliverers.
R.A. enjoys ancient history, board games, and LEGO. That's the nerd in her. She rides horses, raised flying squirrels and lives with two cats. That's the animal lover in her. Oh, and did I mention that she loves a challenge? That's the adventurer in her.
Disclosure: I received a digital copy of this book in order to facilitate this review. All opinions expressed are my own.