Restoring Love Book Review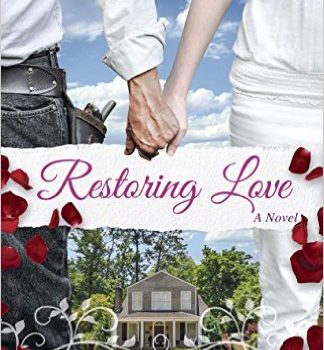 Restoring Love, part of New Hope Publishers' line of contemporary missional fiction, demonstrates how God can turn our greatest tragedies and failures into beautiful acts of love and grace that can impact the lives of others.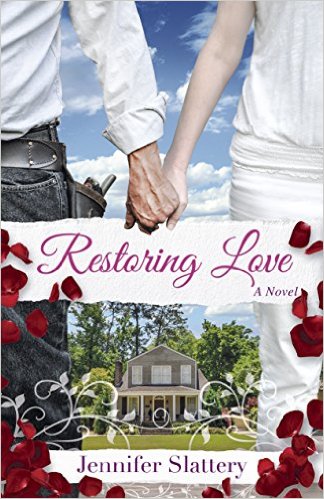 About Restoring Love
Mitch, a contractor and house-flipper, is restoring a beautiful old house in an idyllic Midwestern neighborhood. Angela, a woman filled with regrets and recently transplanted to his area, is anything but idyllic. She's almost his worst nightmare, and she's also working on restoring something herself. As he struggles to keep his business afloat and she works to overcome mistakes of her past, these two unlikely friends soon discover they have something unexpected in common, a young mom who is fighting to give her children a better life after her husband's incarceration. While both Mitch and Angela are drawn to help this young mother survive, they also find themselves drawn to each other. Will a lifetime of regrets hold them back or unite them and bring redemption along with true love?
My Thoughts
A truly lovely story about starting over, believing in one's self and hope for the future. Both of our main characters, Mitch and Angela have had difficult lives. They have tried over and over again but they always seem to be faced with just one more obstacle. Angela is a beautiful woman on the inside and out but is sometimes viewed as odd for her style of clothing, carefree spirit and sometimes bad cooking! She has also made some pretty bad mistakes in her past, these mistakes are what she lets guide her and sometimes stop her from stepping forward in life. Mitch has had a different type of difficult times more so with his son and ex-wife. Both have been scarred and changed by these moments in life and can sometimes stop them from moving forward.
They are drawn together by a young mother who is doing everything she can to survive. They make it their mission to help her and her children see that they are loved and that there are people in this world that truly want to help others. Their hopes for this young family draw them together in many ways, and at times they both want to let go of their past but find it hard to do so. They both have so many things about each other that they love and respect but are afraid to let go of their past and move forward.
Restoring Love is a well written, thought out novel of hope, faith and moving forward in life. We all mistakes that feel like they haunt us but we shouldn't let them stop us from seeking happiness. We are loved by the people around us, by God and our community and it is so important to recognize and accept this love. It is even more important to forgive ourselves and move forward. We watch as our main characters learn to forgive themselves, learn to let love in and find happiness again. A truly beautiful story!
You can purchase a copy of this book on Amazon.
Rating:5/5
About the Author
Jennifer Slattery, author of Breaking Free, Beyond I Do, Intertwined, and When Dawn Breaks, is an inspiring contemporary novelist whose stories of hope, love, and grace resonate with real people. She also writes Christian Living articles for Crosswalk.com and devotions for her personal blog, JenniferSlatteryLivesOutLoud.com; Internet Cafe Devotions; and oversees the blog and social media accounts for Takin' It To The Streets, a ministry serving Omaha Metro's working poor and homeless. When not writing, she enjoys hanging out with her teenage daughter and real-life hero husband, as well as serving in her church.
Disclosure: I received a digital copy of this book in order to facilitate this review. All opinions expressed are my own.