Self-Sufficiency for the 21st Century Book Review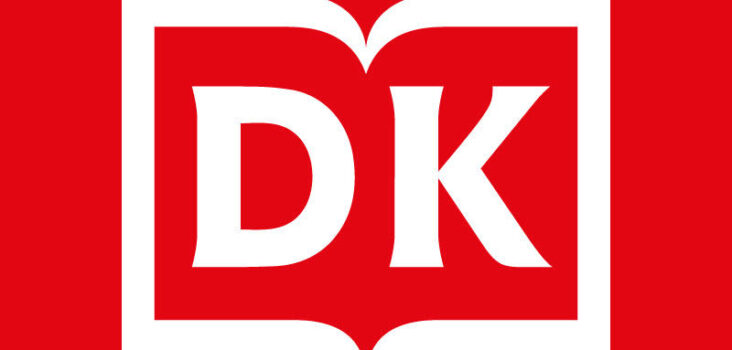 Looking for a way to reduce your environmental impact? Find your route to a more sustainable lifestyle with Dick Strawbridge and his son James.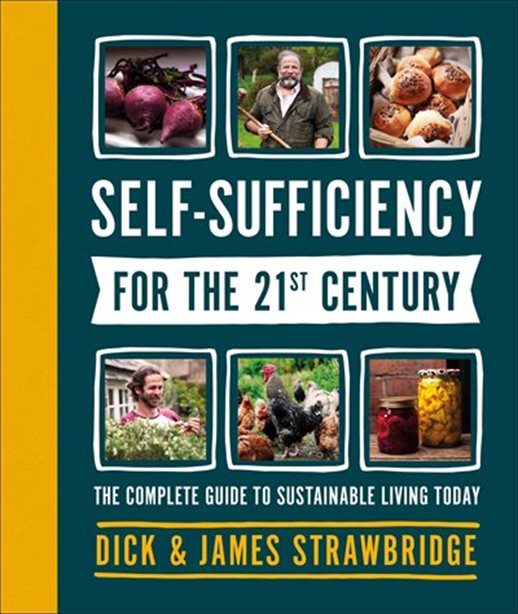 About Self-Sufficiency for the 21st Century
We can all take steps to reduce our carbon footprint and be more self-sufficient. For some, that might mean heading to the countryside to live off the land. For the rest of us, the reality might involve smaller, but no less important, lifestyle changes: cutting back on plastic or food waste, growing vegetables, preserving meat and fish, preparing jams and chutneys, baking sourdough bread, making your own plant-based milks, or keeping a chicken or two.
Dick and James Strawbridge know what it's like to make these changes. Between them, they've lived on a smallholding, in a terraced house, and even a chateau. In this updated book, they share everything they've learned and give you the tools you need for a more rewarding and environmentally-conscious life. Whether you want to completely revamp your lifestyle or just make everyday changes that will make an impact, Self-Sufficiency for the 21st Century is the perfect place to start.
My Thoughts
I have found that the last two months have taught me a lot – one of those things has been my reliance on others (especially when you go to get common grocery items and can no longer find them in the store!). I have wanted to become more self-sufficient for the last few years but the events of the last few weeks really brought home the importance of being self-sufficient.
My favourite part of this book is that it is for all comfort levels – from those of us like me just starting to explore self-sufficiency to those who have been following this lifestyle for a while but looking to expand on their current practices. They cover many aspects of a self-sufficient lifestyle – from in the home to in the yard (which includes gardens and animals). Each section contains many ideas in each chapter, some that you can implement right away and some that may take a bit of work.
We started to tackle some of the easier ideas in the book, such as choosing low energy light bulbs, reviewing our current electricity costs (and where we are wasting hydro like when we leave computers on standby) and checking all of our windows and doors. My husband loved the section on setting up a workshop – it gave him great ideas on how he can rework the space we have already set aside for him in the garage. Our goal this summer? Create an earth oven! I can just imagine how delicious pizza would be made in one of these ovens.
We don't have a lot of outdoor space but what we do have we have converted to raised vegetable beds. In the past I have only grown tomatoes but this year, we started from seeds the following vegetables: cucumbers, squash, spinach, green onions, peppers, tomatoes and strawberries. They have just been put in the raised beds (that we made ourselves from wood we already had) and I am so excited to watch them grow. Our youngest has taken to helping me water and ensure the area is kept weed free.
This is an excellent resource for all levels of self-sufficiency – whether you are just starting on this journey or are a seasoned veteran of this lifestyle. There are many tools and ideas that you can implement and change right away, and many more that you can use to plan out over a period of time. There is something for all comfort levels – a win-win for all.
You can purchase a copy of this book on Amazon and Chapters Indigo.
About the Author
Dick Strawbridge, a retired lieutenant colonel and former army engineer, has always been fascinated by how things work. His desire to lead a greener life led him to put his practical and leadership skills to use in converting New House Farm in Cornwall into an ecologically friendly, but completely modern, place to live. The family's journey to a sustainable, self-sufficient lifestyle was documented in the BBC series It's Not Easy Being Green, which ran for three seasons. Dick cowrote the previous edition with his son, and is also the author of It's Not Easy Being Green (BBC Books, 2009). His most recent TV project is the BBC series Escape to the Chateau (March 2018), now in its fifth season, which has been renewed for another season in 2019.
James Strawbridge, Dick's son, has inherited his father's enthusiasm for inventing and DIY, and cohosted It's Not Easy Being Green. After cowriting the previous edition of Self-Sufficiency for the 21st Century and It's Not Easy Being Green, James and his father hosted other popular series, including The Hungry Sailors (ITV 2012, 2013) and Saturday Farm (ITV 2013). James has also cowritten a series of books on artisan crafts, preserving food, and traditional skills: Made at Home (Octopus, 2012). He currently lives in Cornwall.
Disclosure: I received a copy of this book in order to facilitate this review. All opinions expressed are my own.