Sesame Street Awesome Alphabet Collection DVD Giveaway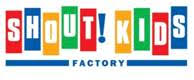 Learn your ABCs with the best gang in town – Sesame Street! Awesome Alphabet Collection is coming to DVD on May 7, 2019 from Shout! Factory.
About Awesome Alphabet Collection
Kids will enjoy practicing their ABCs with Awesome Alphabet Collection. Highlights include classics "The Beetles Perform Letter B" and "C is for Cookie," animations, pop culture parodies, and segments from recent seasons. Explore the alphabet alongside their furry friends and an all-star lineup of celebrity guests. Norah Jones duets with the letter Y, Tori Kelly tries a little kindness, and Pharrell Williams belts it out for the letter B. Maya Angelou talks hugs, Sheryl Crow helps "I" soak up some sun, and Ricky Gervais tries singing a lullaby to a sleepy Elmo. Talk about a list of entertainers there!
The DVD has a runtime of two hours, including Elmo's Amazing Alphabet Race as a bonus feature. ABC-themed printable activities round out this one-of-a-kind collection.
Awesome Alphabet Collection is being released during Sesame Street's yearlong 50th anniversary celebration. The anniversary celebrates the timeless lessons that Sesame Street has always taught: everyone, no matter who they are or where they are from, is equally deserving of respect, opportunity, and joy.
How can you not love the Sesame Street gang? I grew up with them and I am proud to say my kids are growing up with them. They instill important lessons, values and morals that are crucial for our children, all while making it fun. You will love the entire two hours of learning with your child.
Have a special Sesame Street memory? Make sure you share your favourite Sesame Street memories across social media this year, using #ThisIsMyStreet as they celebrate 50 years!
Don't forget to download the Sesame Street Printable and the Sesame Street Bookmark.
Awesome Alphabet Collection Trailer
The Giveaway!
a Rafflecopter giveaway
Disclosure: I received a DVD in order to facilitate this review. All opinions expressed are my own.