Sesame Street: Celebrate Family DVD Giveaway
February is the month of love and what betters represents love than a family? Unconditional love, kindness, caring and respect, everything you can find in a family and more. Sesame Street: Celebrate Family will be on DVD February 5th for all families to enjoy.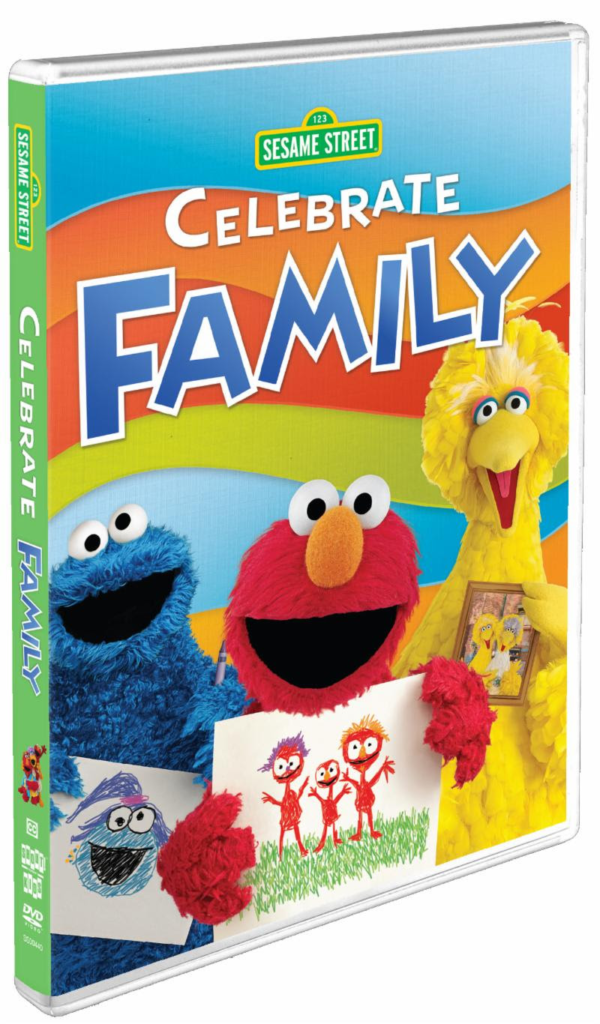 About Sesame Street: Celebrate Family
Sesame Street: Celebrate Family includes five stories for curious preschoolers and their families. First, Abby's family has dinner at Elmo's house, where she learns that even though families do things in all different ways, they can still have fun working together to make a meal. Then, Cookie Monster realizes he's forgotten to get a gift for his mommy for Mother's Day—what should he do? For Father's Day, Rosita wants to make a video for her dad, but she needs some help from her friends. Next, we meet Rudy, Abby's new step-brother! Finally, Hooper's Store is throwing a special party for kids and their grandparents.
Bonus Features:
Full length episode: Siblings
Elmo's World Families
Sesame Studios: Marvie's Song for Dad
Our Thoughts
Family is the most important thing in life. It is important for children to learn how families can be the same and different. Every family can have a different make up, different traditions and all should be celebrated and embraced. Children can learn about family, sharing, having fun and celebrate everything that makes a family special. This is a beautiful, fun and special collection of shows that the whole family will love.
Download fun Sesame Street Celebrate Family printables here.
This DVD has a running time of roughly two hours.
The Giveaway
a Rafflecopter giveaway
Official Trailer
Disclosure: I received the DVD above in order to facilitate this review. All opinions expressed are my own.