Come on everyone – grab your scuba gear and get on the boat-we've got sharks to find with Sharkpedia, 2nd Edition!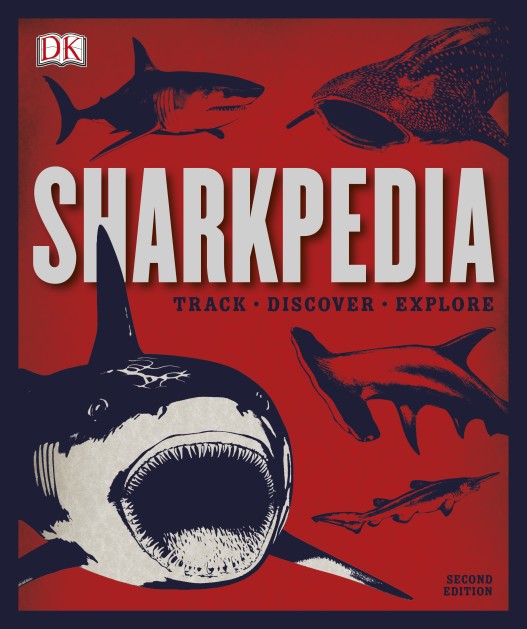 About Sharkpedia
A visual and comprehensive research manual and guide that will take kids from tropical paradise to the cold, dark depths, in search of the wildest, weirdest, and most wonderful sharks in the ocean with a bonus that the book is now refreshed with a new look.
Kids can go on an around-the-world adventure to track the sea's most extraordinary predators with Sharkpedia, 2nd Edition. From the huge and harmless whale shark to the puny pygmy shark, these fascinating fish come in many shapes and sizes, and this guide will take kids from tropical paradise to the cold, dark depths of the ocean.
Who gulps up tiny plankton? Who snatches unsuspecting seals mid-swim?
Kids can see for themselves from the portholes of our trusty vessel or, if they dare, from behind the bars of a shark cage.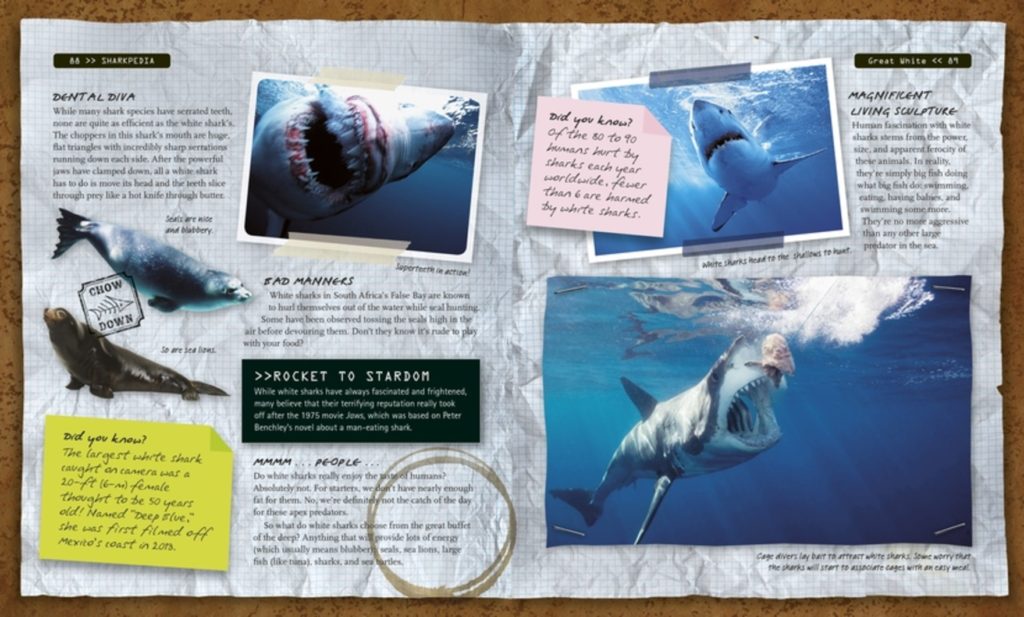 Our Thoughts
We have HUGE shark fans in our home. We never miss Shark Week every year and we love watching any and all documentaries on sharks on television. Sharkpedia is definitely a must have library book addition for all shark lovers in your home.
Sharkpedia reads almost like a cross between an encyclopedia and a scrapbook. The beginning of the book gives an introduction to sharks (history, fears, etc) and then dives right into the background on a large group of sharks. The book wraps up with research on shark attacks and media news.
While a hard covered book on the outside, each page is soft. The book itself is letter paper sized with excellent sized photographs. This book is definitely suited to the older child or a younger child with great reading skills. I loved how the way the book was illustrated and designed. The darker colours (especially the cover) really suits the story line of this book. Our favourite areas of this book was definitely the individual shark pages (I loved the leopard shark) as we learned so much about different types of sharks, a lot of them we had never known about before.
This is a great book for both the shark and animal fans in your home!
You can purchase a copy of Sharkpedia on DK Canada.
Rating: 5/5
Disclosure: I received a copy of this book in order to facilitate this review. All opinions expressed are my own.