Should've Been You Book Review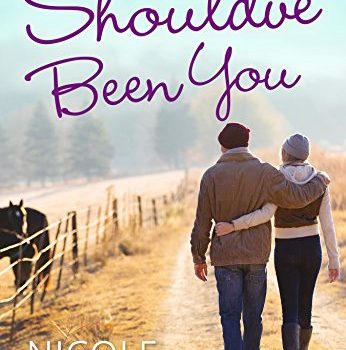 Childhood neighbors get a chance at love in Should've Been You, an achingly romantic novella in Nicole McLaughlin's Man Enough series!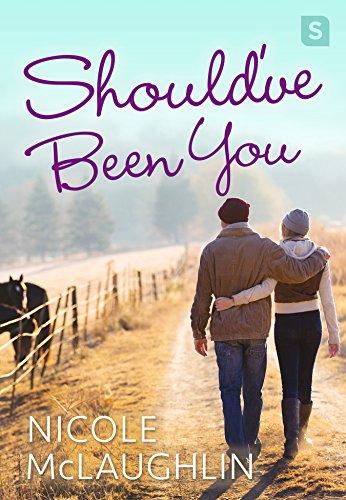 About Should've Been You
National Guardsman Jase Beckford wants to live a quiet life raising cattle and taking care of his mother. His childhood friend and neighbor Hannah is still his best friend, but when he walks into the Walters house one morning and sees her twin sister Becca for the first time in five years, he wonders if he missed out on something special.
Becca Walters has nursed a secret crush on Jase since childhood, but he always preferred Hannah, so she buried her feelings assuming her sister and Jase would one day turn their flirtation into a real relationship. And this Christmas, she is anticipating a proposal of her own, so Jase's reappearance in her life doesn't mean anything. Much. Okay, maybe more than Becca would like to admit.
However, when Becca's sister gets engaged to someone who's not Jase, Becca and Jase find themselves spending more together. And when secrets are revealed, suddenly those dormant feelings come back to life; but is the possibility of something between them worth risking the happiness of everyone they love?
My Thoughts
Should've Been You is a sweet, fun and sexy romance between two people who would never have thought they would have a relationship.
Becca and Jase have known each other their whole lives but never really knew the other well enough despite Jase being so close to Becca's sister Hannah. We find out the reason for this being that Hannah had jealously told them both lies in order to prevent the two from ever becoming too close. While you want to be mad at her, you almost can't blame her for wanting to keep Jase close! He is everything you could want in a man – kind, thoughtful, sexy and more. He had a difficult past that has forever changed the way he views relationships and sometimes even himself.
When the two are re-united again without the pressure of Hannah possibly being in the picture, sparks fly and boy do they fly! You can see how perfect these two would be for each other if they would just get over their shyness and lack of trust. They also have Hannah looming over their relationship – she controls Jase and can sometimes possibly without meaning to manipulate his feelings.
This was a sweet, fun, romantic read that I enjoyed from start to finish. It was well written and the characters were developed nicely. It had a great story of putting yourself out there and trusting in yourself and someone else, regardless of what has happened in your past.
You can purchase a copy of Should've Been You on Amazon.
Rating: 4/5
About the Author
Nicole loves to read, bake, make lists, and binge watch an entire television show season in one day. She lives with her husband and three boys in a small town outside of Kansas City. You can find out more at www.nicolemclaughlinbooks.com.
Disclosure: I received a digital copy of this book in order to facilitate this review. All opinions expressed are my own.