Shower Your Little One with the Love of Reading from Sourcebooks Kids this Valentine's Day
I love how reading a good book helps to connect you with others, especially children. A book helps children understand the world around them, helps them verbalize and understand others and their feelings. Books help us put in to words how we are feeling and helps us to better express ourselves.
With Valentine's Day right around the corner, what better way to talk about love with your child then with a fantastic, kid friendly book?
Every year we celebrate Valentine's Day with a gift for each of our children. The following books would make an excellent gift or even a great read leading up to Valentine's Day to help us talk about our feelings and what we mean to each other. Being a part of a family, we know we love each other but sometimes we also know that we can drive each other a bit bonkers. It is important for kids to know that they are loved for every part of their personality. Thinking a bit outside of the box, these would also make a great baby shower gift and guaranteed to make the parents to be want to cry!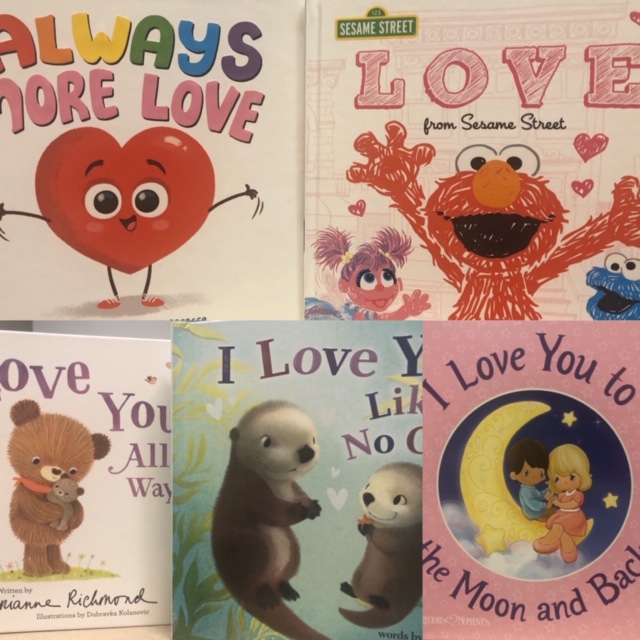 Here are the top five Valentine's Day children's books that will show your little one just how much you care.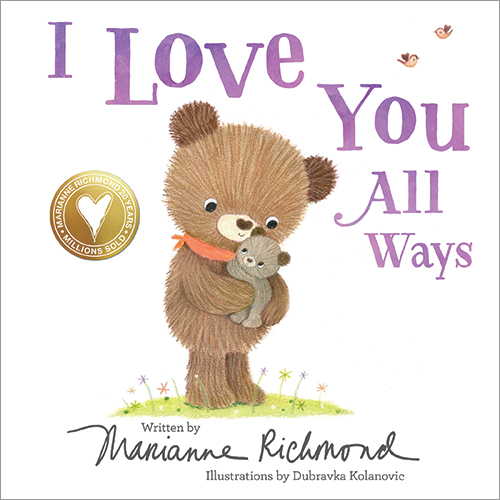 I Love You All Ways
From the author of Be Brave Little One and If I Could Keep You Little comes I Love You All Ways, an adorable exploration of how love surrounds us, no matter what we do or where we go. From morning to night — through the happy, playful, and mischievous moments — I Love You All Ways is a sweet celebration of the never-ending love for a child.
"In case you ever wonder,
in the busy of our days,
exactly how you're loved by me,
I think you'll be amazed. "
This is a beautiful hard cover book that will make you want to cry. The simple sentences that were easy to read, leave a big impact on children. The words remind children that yes we love them when they are good but we also love them when they are loud, mischievous, sick and everything in between. It reminds our children that they will have our love with them wherever they go and whatever they do. The illustrations are done in soft colours that matches the tone of this book.
You can purchase a copy of this book here.
I Love You To The Moon and Back
Share your heart with the one you love most in the world and wrap them in the security of God's protection with this newest picture book from renowned inspirational brand Precious Moments. Written in sweet, rhyming verse, this is the perfect book to share on Valentine's Day or all year round!
I collect Precious Moments so I could not wait to open this book and it did not disappoint (the illustrations were brilliant!). This beautifully written book starts off with that special moment when we bring our child home and our hearts are bursting with love. It takes on a religious tone, as we talk about the gift from above in the form of His love and our friends and family. That these very important people will be there for us, supporting us and celebrating with us for the rest of our lives. It really helps to remind us of the importance of these relationships and the impact they have on our lives. I loved the ending – I found it was only when I became a Mom that I really understood all my parents did and felt for us.
You can purchase a copy of this book here.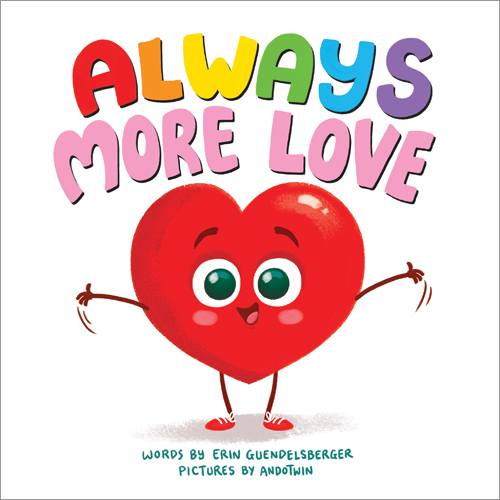 Always More Love
Always More Love is a heartwarming story and fun experience for families to share together about how the love for those special ones in your life only grows more and more each day.
"I love you so much, but there's more in my heart.
How is that possible? Well, where do I start?
Now move in close and you will see
Just how much you mean to me."
This book was so much fun to read aloud – it is very interactive and you can act as silly as you want together. From tickles, to snuggles, to giggles – this book is perfect for young children as we talk about how our heart is so full of love but we can always love just a little bit more. The book is illustrated with bright, bold colours that your young child will appreciate.
You can purchase a copy of this book here.
I Love You Like No Otter
There's no better way to say "I love you" than with a sweet and heartfelt animal pun! I Love You Like No Otter combines a warm message of love with beautifully illustrated animals, making it the perfect gift for Valentine's Day and all year round!
This is an adorable and simple read for young children. Each page is a pun using favourite animal characters. The puns are quite funny, I have used a few to put as notes in a lunch pail and it gives us a good laugh at the end of the day. How can you not love animals and jokes?
You can purchase a copy of this book here.
Love: From Sesame Street
In this New York Times bestselling picture book, beloved Sesame characters share what love means to them. This warm and uplifting book will show children new ways to look for love in everyday life—and brighten their day!
"Love is a sunny day!
Love is being an everyday HERO.
Love comes in all shapes and sizes.
Love is cookies… and then more cookies!"
I love Sesame Street and the message that it sends to young children. This book has a powerful impact on young children as we explore the many sides of love and how it comes in all shapes and sizes. It can help children to discuss their feelings and how love makes them feel, and even the examples of love that they see every day. How do we show love to our friends? To our teachers? To our family? And even gives children a great way to describe these feelings. It helps to really open the door to the endless possible ways that we can describe love.
You can purchase a copy of this book here.
Looking for the perfect Valentine's Day gift? Make sure to add one or more of these great books above and get ready to start engaging your child in the wonderful topic of love and what it means to us.
Disclosure: I received the above mentioned books in order to facilitate this review. All opinions expressed are my own.