Snacking Made Healthy with Spokes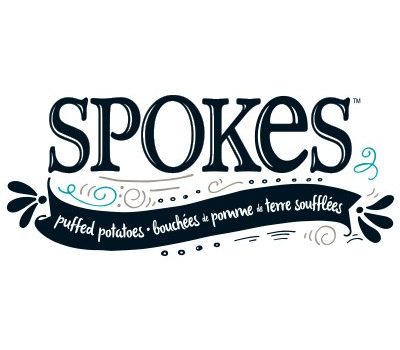 Snacking, despite its bad reputation, is actually quite important for our body. It helps keep our metabolism up and can actually help with weight loss goals. Many people have even shown that it is actually better for weight loss to eat several small meals a day spaced out every 2 to 3 hours. I swear by this rule and it has helped improve my physical well-being and aided in weight loss.
Where people tend to go wrong is what they are snacking on. We want our snacks to be easy to prepare but sometimes this can lead us to choose options that are not so healthy and full of empty and not so good calories. But we all get that craving for chips now and then (trust me I know!) and I think it's so important to balance out our diet so we don't cheat and feel worse afterwards.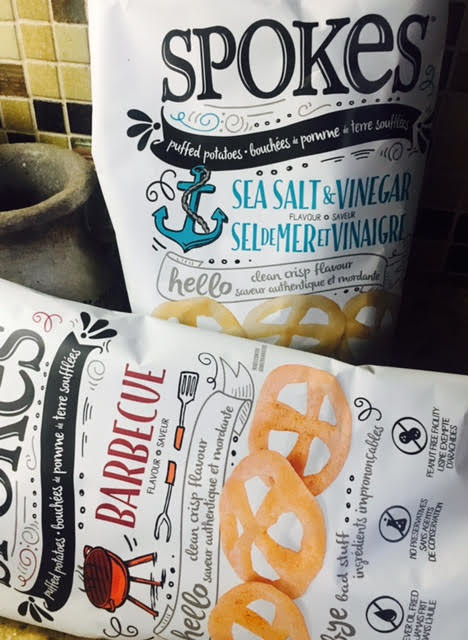 Spokes, puffed potato snacks, are that perfect alternative for snacking that lets you feel like you are being bad but you aren't because it so much better for you than other snacks like chips.
Spokes are a light, crunchy potato snack that is air puffed (no frying in oil here), lightly misted with oil and seasoned for their delicious taste. They taste delicious and are quite addictive (I am munching away on a bag of Barbecue Spokes as I am typing). One cup of Barbecue Spokes equals only 40 calories with 8gm of carbs and only 1gm of sugar. The brand is available in nine different flavours, including: Sea Salt, Mango Habanero, Sea Salt and Vinegar, Barbecue, Dill Pickle, Salt and Pepper, Fiesta Salsa, Sea Salted Caramel and Simply Bare.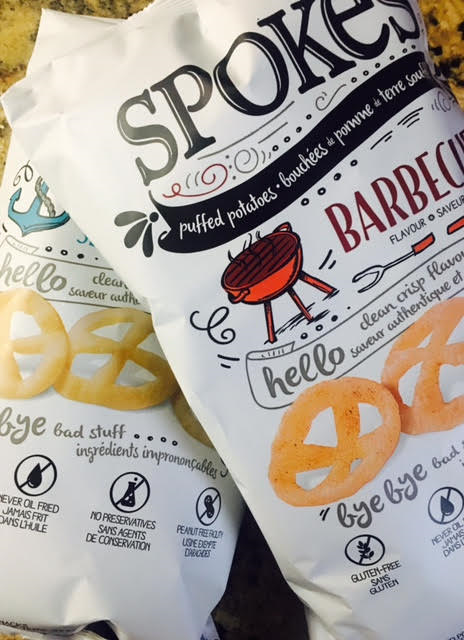 Top nutritional benefits:
free of 11 major allergens including: dairy, gluten, wheat, soy and egg
no artificial preservatives or colours
no trans fat or cholesterol
Non GMO project verified
40 calories per a cup
Besides tasting delicious, I loved the fact that they were created by a Canadian Mom who wanted better snack options for her family. Moms are pretty creative when it comes to keep our families healthy! She definitely developed quite a hit – I struggled with just having one cup. They were full of flavour and had that crunch that you are craving especially in the afternoon. The best part was that I felt guilt free munching on them because of how healthy they were.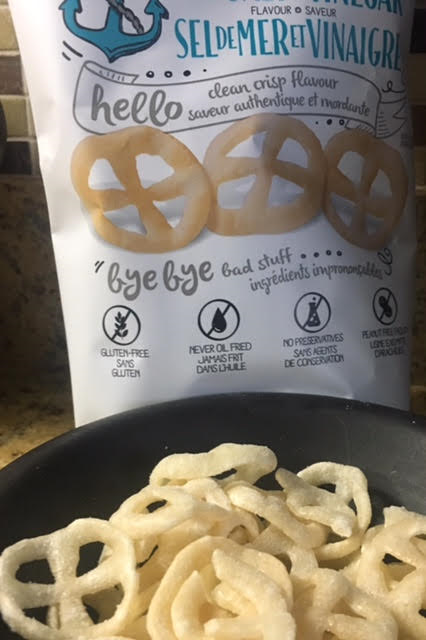 You can learn more about Spokes on their website. Spokes are sold in many retailers across Canada including: Whole Foods, Goodness Me!, Planet Organic, Blush Lane, Safeway, Sobeys (Western Canada), Thrifty Foods, Metro (Quebec), London Drugs and Bed, Bath & Beyond. To locate the nearest retailer, head over to their handy retailer locator on their website.
Make sure to follow them on Facebook, Twitter and Instagram to keep up to date and learn more about this healthy snack.
Disclosure: I received the above named product in order to facilitate this review. All opinions expressed are my own.