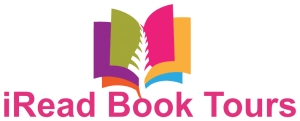 I used to think I knew all the answers; now I no longer even know the questions. – Goro
About Sovereignty
Under the totalitarian reign of the 23rd century's world's government- The Sovereign Regime- control is made possible by the identity chip implanted in every human being, recording everything that is seen, done, and experienced.
No more bank accounts.
No more smart phones.
No more secrets.
When Goro inadvertently overhears an exchange of sensitive information, causing him to confront the truth about his world and prompting him to choose his true loyalties, his dream of revolution kicks into high gear. Goro doesn't know he has covert intel in his possession both the SR and the resistance movement are desperate to acquire.
Determined to attempt the impossible task of bringing down the world government, he and his closest friends gain access to the key to ultimately deciding who has sovereignty.
But who will get to Goro first: The resistance or the Sovereign Regime?
My Thoughts
Welcome to a whole new world in the future, where the government has complete control. They can track your every step, every purchase, every intimate moment of your life all with a little chip in your arm. No conversation is safe – not even in your own home. Scary right? Even scarier that the people have no control to stand up as harsh military punishments await any person who breaks the rules (no matter how small).
It is in this backdrop, we meet Goro. Goro is a young man who seems to have what any teenager needs – just not the freedom to live the way he wants to. He is full of spunk, adventure and quick to act without sometimes thinking. In one horrific moment, his life is changed forever – he becomes a wanted man both by the government and by the resistance. Without realizing it, he carries the key to possibly defeating the government. This was a plan set in motion long before his birth.
The intensity steps up at this point in the novel and we are introduced to the world of the resistance: training, intelligence and new relationships. Goro has to face his past and decide what his future will be.
The novel is well written and while slower paced at the beginning, the novel really takes off about halfway through the book. There is some mild language and violence so I would definitely recommend it for an older youth and adult.
You can purchase a copy of this book on Amazon and Barnes & Noble.
Rating: 4/5
Book Trailer
About the Author
With master's degrees in education, special education, and counseling, Anjenique "Jen" Hughes is a high school English and math teacher who loves teaching and mentoring young people. She enjoys traveling and has worked with youth on five continents. Saying she is "young at heart" is an understatement; she is fluent in sarcasm, breaks eardrums with her teacher voice (students have complained when they were within earshot), and cracks sarcastic jokes with the best of her students. Her work with ethnically and socioeconomically diverse youth has inspired her to write books that appeal to a broad variety of students seeking stories of bravery, perseverance, loyalty, and success.
The Giveaway

Disclosure: I received a digital copy of this book in order to facilitate this review. All opinions expressed are my own.