Spring into Fun with Raincoast Books #PlayTestShare

Spring is right around the corner and we are very excited for a change in the weather. Spring with all of its beauty and new beginnings also brings with it rainy days that will be spent inside. As parents we know how quickly our children can become bored inside when they know the weather is warmer but they are stuck inside due to rain and how frustrating this can be for them (and us).
Raincoast Books has put together nine of their top spring games and activities as part of their #PlayTestShare Spring Fun promotion to keep your child engaged and happy during the rainy days of spring. We put to test two of these activities, Crocodile and Friends Animal Memory Game and After Dinner Amusements: Which Would You Choose.
The hardest part? Which one we loved more!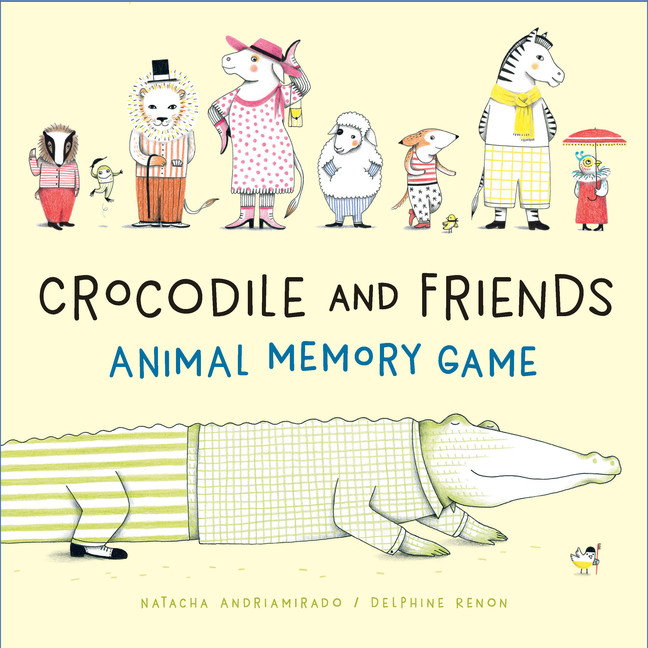 Crocodile and Friends Animal Memory Game
Fossil, a good-natured crocodile who just wants some peace and quiet, quickly won the hearts of children everywhere in the delightful picture book The Quiet Crocodile. Now Fossil and his friends are back, ready to play, in this fun memory game. The fifty-two cards feature twenty-six charming illustrations of Fossil and his many friends, nested in a handsome keepsake box. An added bonus is a folded poster showing all of the animal friends together, from Fippo the Hippo and Ryan the Lion to Pat the Cat.
This is beautifully illustrated game of memory. The cards are thick which is perfect for little hands learning the rules of the game. I fell in love with the beautiful illustrations, they are so precious! Each animal definitely has a character of their own, our youngest loved the lion while I fell in love with the zebra. There are twenty-six pairs of card which was just enough to keep the game competitive but not too hard for our youngest.
You can purchase a copy of this activity on Raincoast Books.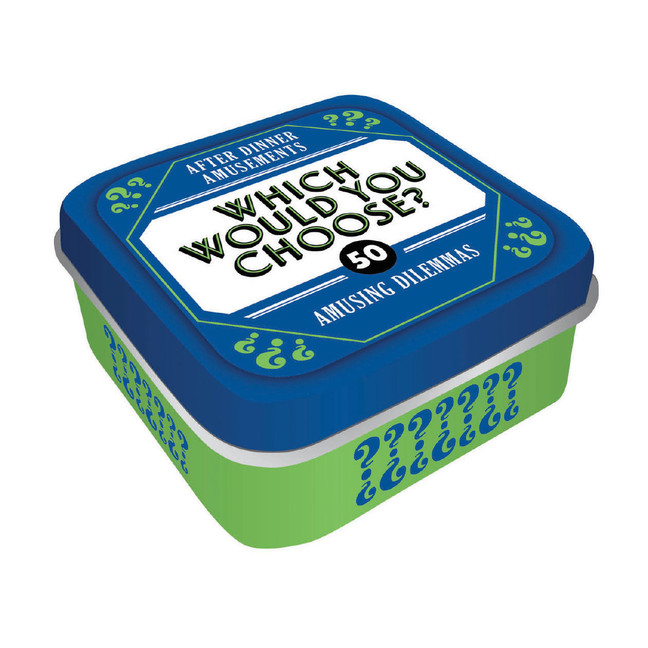 After Dinner Amusements: Which Would You Choose
With 50 hilarious and thought-provoking questions asking players to choose between two equally good, unpleasant, or absurd scenarios, this revealing party game leads to interesting conversations and good fun for all ages!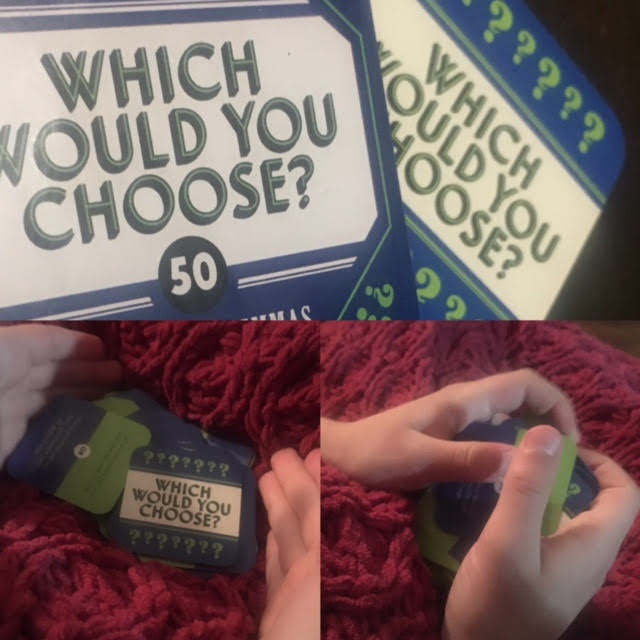 We LOVED these fifty questions! We brought this on a car trip to Toronto and had so much fun with the answers. Some of them were so tough to answer (how can you choose between spiders and snakes!). They were questions that were appropriate for all ages in our family (from six to thirty-six) and I actually loved to hear our boy's answers – they put so much thought into their answers and it was great to see how creative they were. They actually started to come up with some of their own creative questions. As I type this, our youngest is currently asking if I would rather hug a hippo or a cheetah – he has really gotten into this game!
You can purchase this activity on Raincoast Books.
The other activities in the #PlayTestShare spring edition are:
Llamanoes
A hilarious herd of llamas star in this laugh-out-loud twist on the game of dominoes. From Llama-nardo da Vinci to Super Llama (it's a bird, it's a plane, it's . . . a llama?), kids, families, and llama enthusiasts will have a blast matching heads to tails to complete the chain and win! It's a goofy gift, a boredom-busting game, and a great way to develop matching and fine motor skills, all in one appealing and colorful package.
Pass the Parcel: A Party Game
Everyone wins in this modern take on a classic British party game!  Players take turns unwrapping the parcel to uncover cheeky dares that will soon have the whole group beaming. Under the last layer, there's an envelope containing a special surprise!
Draw Like An Artist: Pop Art
A collection of eighteen fun and colorful activities for aspiring Warhols, Hockneys, and Lichtensteins ages ten and up, or anyone who enjoys working with color, pattern, and pop-culture imagery, and gaining a better understanding of the 20th century's most popular art movement. Sixteen perforated pages provide plenty of raw material for collage, drawing backgrounds, and inspiration.
The Mystery Mansion
Reviving the Victorian craze for 'myrioramas', the 20 picture cards can be placed in any order to create seamless scenes. Almost infinite combinations of cards provide endless storyscaping possibilities. Find sinister suits of armour and the aftermaths of strange accidents, butlers with a grudge and glamorous couples where revenge is never far from the surface. With many games to play and millions of stories to tell, each turn of the card is a new adventure. Where will the story take you?
In the Ocean: My Nature Sticker Activity Book
The world's oceans are home to many different species and plants, from tiny organisms like plankton to the world's largest animal, the blue whale. Deep down in the seas' depth, you will even find some monstrous-looking creatures that seem to have come straight out of a fairy tale. Vivid digital illustrations help introduce a variety of aquatic creatures in this addition to the My Nature Sticker Activity Book series.
Alpha Shapes
This modern twist on alphabet blocks offers a new way to see the beauty of letterforms. Adults and children alike can build letters and words out of the 39 colorful wooden pieces, spelling out names or creating personalized messages for display.
Bob the Artist: Dominoes
Bob the Artist, first introduced in the quirky Bob the Artist picture book, loves to paint with brightly colored splashes, but he has got into a bit of a mess. Help Bob clear up his paints by matching the colors and numbers in this fun game of dominoes. A wonderful concept game for toddlers!
The Giveaway! 
My Canadian residents (excluding Quebec) can now enter to win one of the above mentioned products as part of Raincoast Books #PlayTestShare spring promotion! Enter via the Rafflecopter form below – good luck!
Disclosure: I received two of the above mentioned products in order to facilitate this review. All opinions expressed are my own.