Stay in With Netflix This Valentine's Day #StreamTeam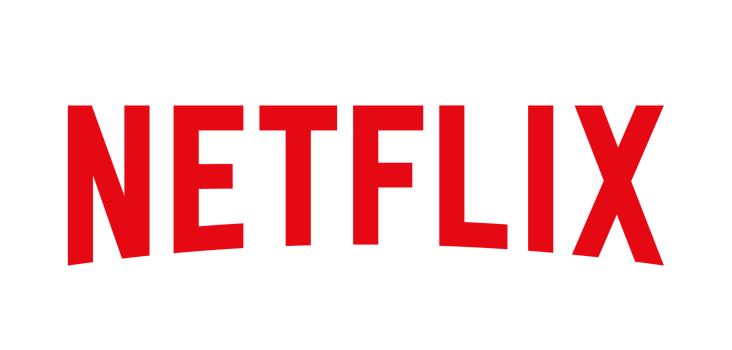 Valentine's Day is right around the corner now and I am sure you have stressed yourself out with the planning, organizing and even gift buying. In our home, we try to keep Valentine's Day low-key, especially when it falls during the middle of the week like this year. We go out for a dinner on the weekend before (this year we hit up Swiss Chalet) and then we enjoy the night itself in the house with movies and pizza.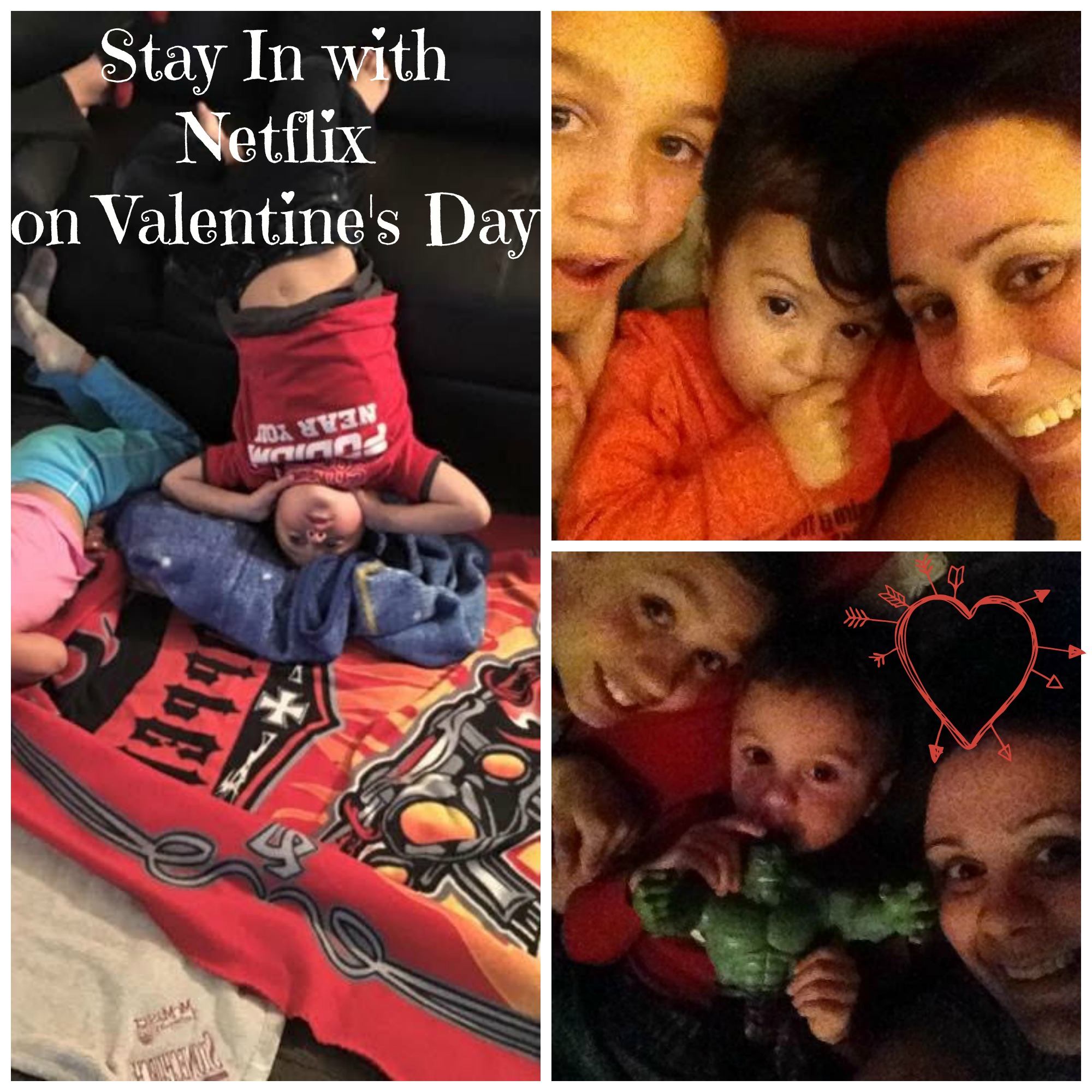 So why not ditch the stress of going out on Valentine's Day and plan a night in with either a homemade dinner or take out and a huge list of Netflix movies that can suit whatever mood you are in.
Here are the top picks from Netflix for Valentine's Day based on theme:
If you are looking for a girls night in with lots of wine, laughter and fun, then these picks are just for you! My personal favourites from this list are Brides Maids and How to Lose a Guy in 10 Days – I still find myself cracking up when watching these films! I definitely plan on checking out Tyler Perry's The Single Moms Club. I love Tyler Perry films so I am sure this one will be a hit as well.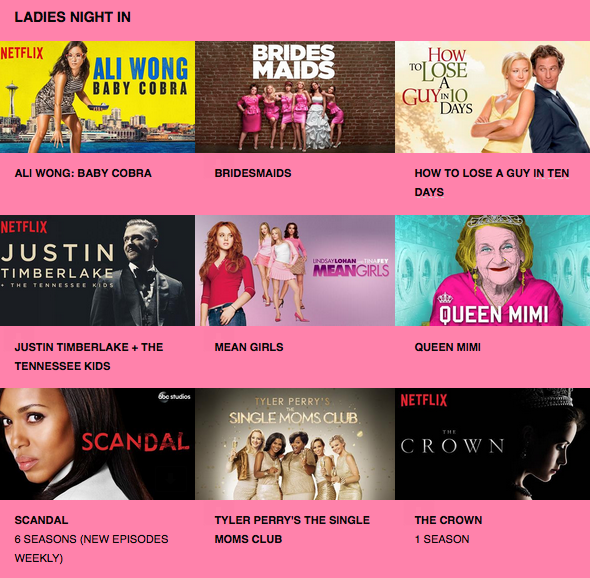 If you are feeling lonely, no date, no single friends to hang out with or you just enjoy watching those movies that make you bawl your eyes out (we all get in those moods!), here are your top picks playing now on Netflix: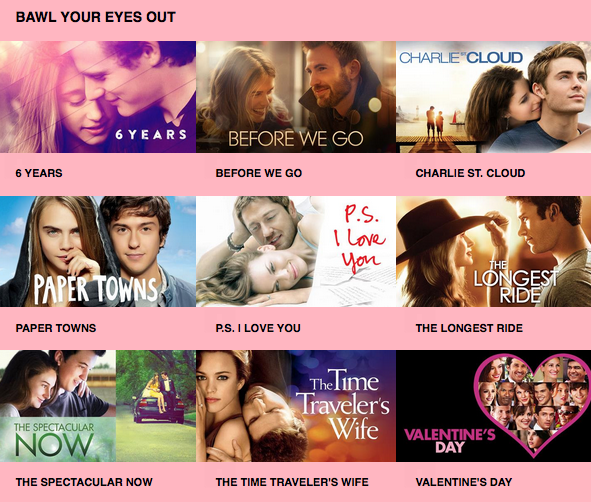 Maybe you just want a simple love story, nothing too big but not too small either. Netflix has you covered with these top hits: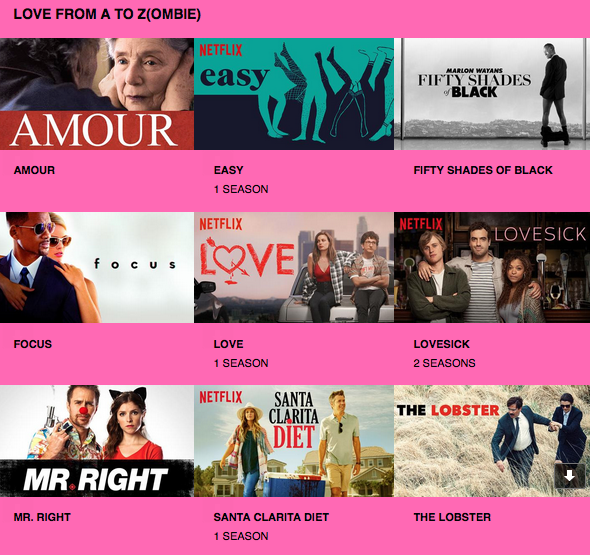 And for our hopeless romantics (definitely not me but I know a few in my life!), here are the top picks for you: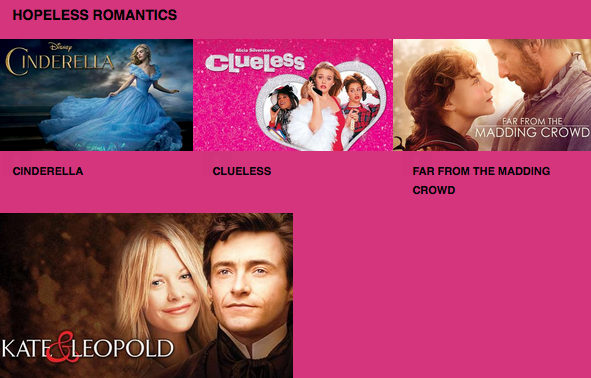 So don't go crazy this Valentine's Day – instead relax, unwind with these top picks that will make your day that much more special. Happy (early) Valentine's Day friends!
Disclosure: I am a Netflix #StreamTeam member and receive perks with this affiliation. All opinions expressed are my own.