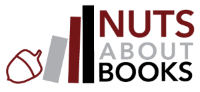 Sunrise is the first explosive volume in a new nail-biting series from USA Today bestselling author Susan May Warren.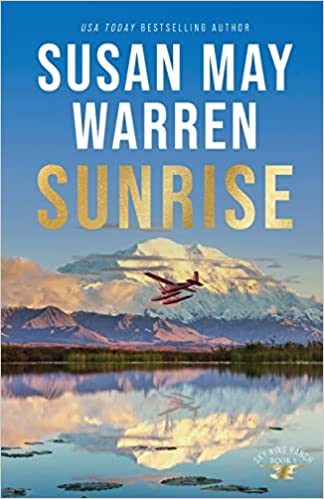 About Sunrise
Pilot Dodge Kingston has always been the heir to Sky King Ranch. But after a terrible family fight, he left to become a pararescue jumper. A decade later, he's headed home to the destiny that awaits him.
That's not all that's waiting for Dodge. His childhood best friend and former flame, Echo Yazzie, is a true Alaskan–a homesteader, dogsledder, and research guide for the DNR. Most of all, she's living a life Dodge knows could get her killed. One of these days she's going to get lost in the woods again, and his worst fear is that he won't be there to find her.

When one of Echo's fellow researchers goes missing, Echo sets out to find her, despite a blizzard, a rogue grizzly haunting the woods, and the biting cold. Plus, there's more than just the regular dangers of the Alaskan forests stalking her . . .
Will Dodge be able to find her in time? And if he does, is there still room for him in her heart?
My Thoughts
Dodge walked away from his family, the town he loved and the dream job that he thought he would spend the rest of his life doing more than ten years ago. While the pain stays with him, for him this was the best choice he could make. When his Father is in an accident, he is forced to return home to the family and life that he walked away from so many years ago.
With Dodge's return to his hometown, he is confronted with both his past and his future. The town is full of memories, his lost love and the past that he thought was going to be his future. He must help take care of his Father – a man who is quite determined to do it on his own, while struggling with their relationship that is quite rocky (with both having very different understandings of how they left off). Dodge is constantly reminded of his past – something he thought he had forgiven and forgotten but he has very clearly not. He is forced to come to terms with how he saw the events that led up to his leaving and how others in his life saw and felt those same events. And while a good portion of the story is on him – Echo plays a large role in his story and in this novel. We are also privy to her inner feelings, hopes and fears. Together they must learn to work through their past, the scars that it has left on them in order to find healing and forgiveness. And as so many of us know – this is not a linear process, they struggle as they take two steps forward and one step back. Watching them grow as individuals and that glimmer of hope that both can find love again was so lovely.
I loved every moment of this heart warming story of facing our past, forgiveness and growth. I loved the way the story ended and cannot wait for book two.
You can purchase a copy of this book on Amazon.
Rating: 4.5/5
About the Author
Susan May Warren is the USA Today bestselling author of more than 85 novels with more than 1 million books sold, including the Global Search and Rescue and the Montana Rescue series. Winner of a RITA Award and multiple Christy and Carol Awards, as well as the HOLT Medallion and numerous Readers' Choice Awards, Susan makes her home in Minnesota. Find her online at www.susanmaywarren.com, on Facebook @SusanMayWarrenFiction, and on Twitter @SusanMayWarren.
Disclosure: I received a copy of this book in order to facilitate this review. All opinions expressed are my own.