SuperKind: Help Spread RAOK Around the World
How many of you have been personally touched by a RAOK? Maybe someone paid for your coffee on a day you were running late, held a door open for you instead of rushing off and slamming it in your face or maybe a neighbour cleaned up your leaves as a surprise. Every little act of kindness goes a long way to help make our world a better place! SuperKind wants to help you, help your child learn these valuable lessons.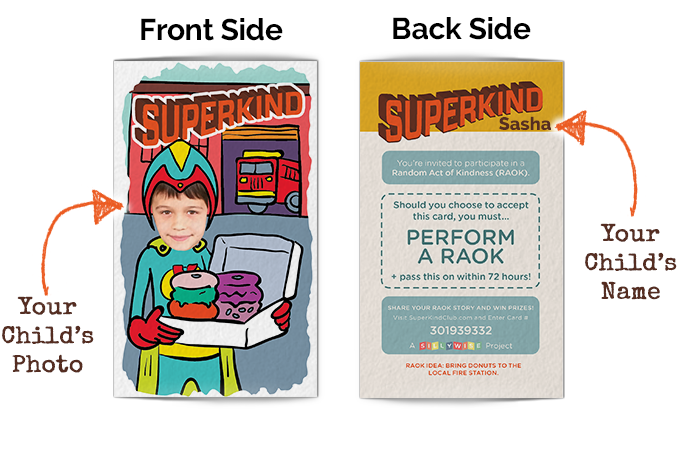 So what exactly is SuperKind?
SuperKind is a personalized product aimed at spreading RAOK around the world while building a team of RAOK superheroes! Each SuperKind kit contains sixteen custom kindness cards, sixteen custom stickers and a certificate to stick the stickers to.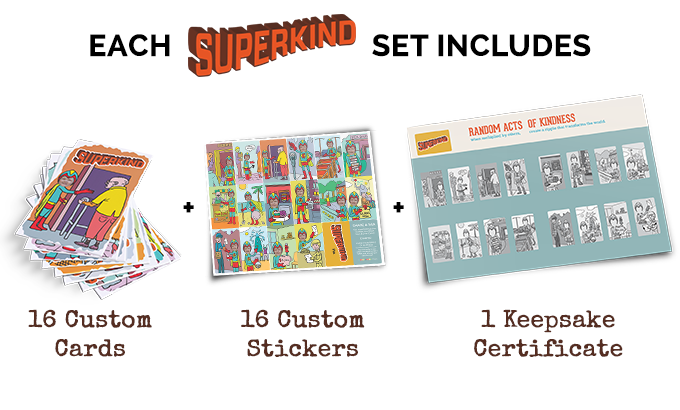 The cards are double-sided and about the size of a business card (2″x3.5″). On one side of the card is a picture of your child performing a RAOK. The idea is for your child to perform the act of kindness and then pass the card on encouraging the next person to perform an act of kindness in the next seventy-two hours.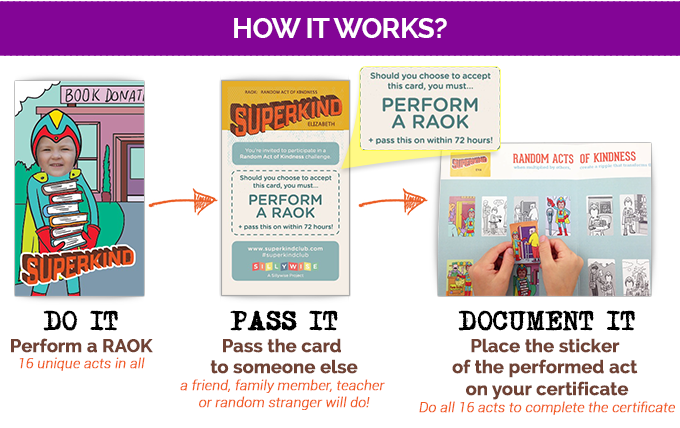 SuperKind wants all children to be able to participate in this campaign, so right now you can receive a free digital version of this campaign just by sharing the Kickstarter page. A win-win for all children (and their parents too!).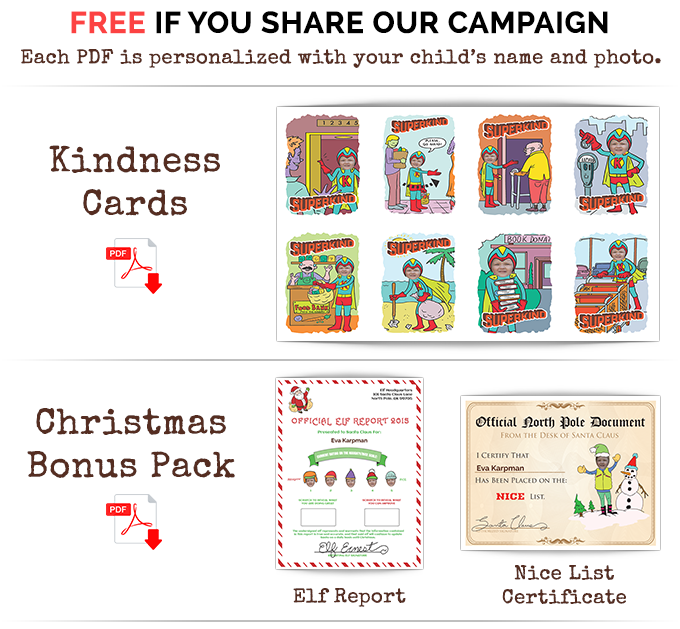 You can also enter to win a $500 Cash giveaway on the SuperKind website right now! Make sure to head over there now to enter and find out more about this awesome project from SuperKind.