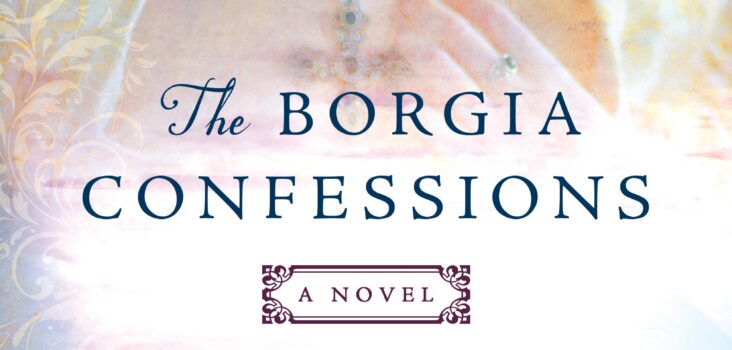 The trials of Renaissance Italy play out through the eyes of one of Italy's most powerful men – Cesare Borgia – as well as one of the least powerful – a simple maid. In The Borgia Confessions, author Alyssa Palombo brings a story of passion, politics, and class, set against the rise and fall of one of Italy's most infamous families–the Borgias.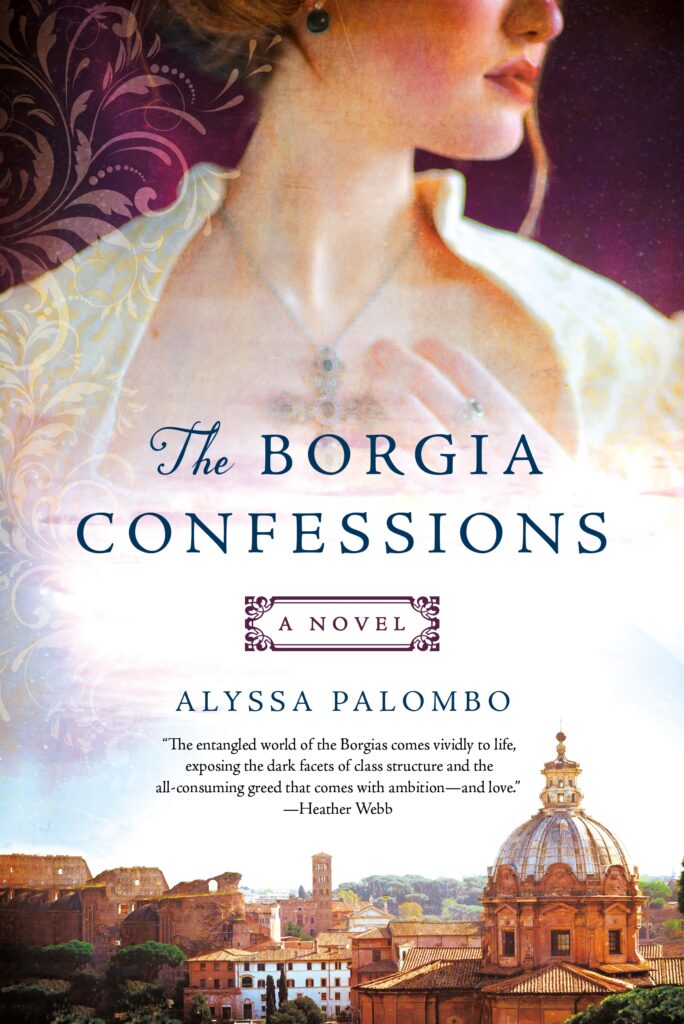 About The Borgia Confessions
During the sweltering Roman summer of 1492, Rodrigo Borgia has risen to power as pope. Rodrigo's eldest son Cesare, forced to follow his father into the church and newly made the Archbishop of Valencia, chafes at his ecclesiastical role and fumes with jealousy and resentment at the way that his foolish brother has been chosen for the military greatness he desired.
Maddalena Moretti comes from the countryside, where she has seen how the whims of powerful men wreak havoc on the lives of ordinary people. But now, employed as a servant in the Vatican Palace, she cannot help but be entranced by Cesare Borgia's handsome face and manner and finds her faith and conviction crumbling in her want of him.
As war rages and shifting alliances challenge the pope's authority, Maddalena and Cesare's lives grow inexplicably entwined. Maddalena becomes a keeper of dangerous Borgia secrets, and must decide if she is willing to be a pawn in the power games of the man she loves. And as jealousy and betrayal threaten to tear apart the Borgia family from within, Cesare is forced to reckon with his seemingly limitless ambition.
My Thoughts
Wow – this is an extremely powerful, captivating novel on an equally powerful family. The novel does great justice to this family that used anything within their power in their quest to rule and wealth.
The novel is told from two viewpoints, the wealthy eldest brother of the Borgia family, Cesare, and a maid, Maddalena.
Cesare never wanted a life dedicated to God, he wanted to be a military man. But as a Borgia, he has to do what his Father tells him to do. On the outside, he seems kind, thoughtful, caring and a wonderful man of God. On the inside lies something darker, as we get glimpses of this throughout the novel.
Maddalena is a typical woman of this time period – she was forced to marry a man much older than her at a young age. This marriage ended soon after when her husband died. She escapes her past by heading to Rome to work at the Vatican, instead wanting to devote her life to God. She is kind, religious, thoughtful but naive and trusting. She wants love but is afraid of it and her previous marriage has made it hard for her to understand what love is and should look like. Her beauty attracts Cesare and she begins a journey down a very dangerous road.
As we follow these two characters and how their relationship (one that can never truly be) develops, we are also exposed to the backdrop of war, betrayal, murder and more. Reading the novel, I found myself looking up the Borgia family to learn more about this family and time period. This is my favourite part of a good read, when it engages you and you want to learn more!
This is an excellent story from start to finish, I never quite knew what would happen next. I couldn't put the novel down, I had to keep reading and learning more about this powerful and downright vicious family. I loved the characters and how she develops them. You feel as though you know Maddalena, you want to be her friend and give her guidance but your heart also breaks for her goodness and trusting nature. You may despise the Borgia's but you just can't stop reading, you want to know what they will do next. This is a definite must read novel!
You can purchase a copy of this book here.
Rating: 5/5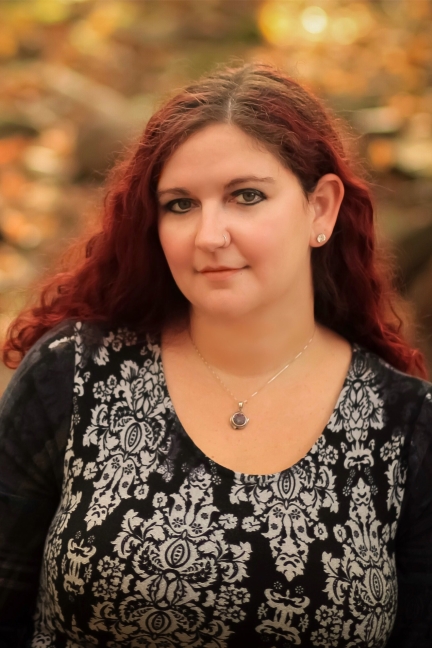 About the Author
ALYSSA PALOMBO is the author of The Violinist of Venice, The Most Beautiful Woman in Florence, and The Spellbook of Katrina Van Tassel. She is a recent graduate of Canisius College with degrees in English and creative writing, respectively. A passionate music lover, she is a classically trained musician as well as a big fan of heavy metal. When not writing, she can be found reading, hanging out with her friends, traveling, or planning for next Halloween. She lives in Buffalo, New York, where she is always at work on a new novel.