The Christmas Tree Book Review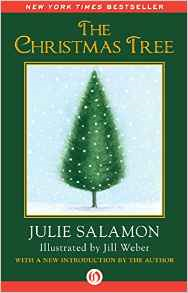 The classic New York Times–bestselling tale of friendship, generosity, and the magic and wonder of the Christmas spirit in The Christmas Tree.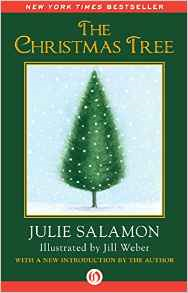 About The Christmas Tree
On his annual search for Rockefeller Center's next Christmas tree, the chief gardener spots an ideal candidate: a stately Norway spruce located on the grounds of a convent. There he meets Sister Anthony, a nun for whom the tree has special meaning. Orphaned and sent to the convent as a lonely young girl, Sister Anthony befriended the then-tiny spruce whom she lovingly named "Tree." Over the following decades, as the tree grew, so did Sister Anthony's appreciation for the beauty and wonder of nature.
She is reluctant to see her oldest and closest friend chopped down and sent away to New York City. But when a fierce blizzard threatens the old tree's existence, Sister Anthony realizes it's time to let the world enjoy Tree as she has for nearly her whole life.
My Thoughts
A sweet tale that was easy to read with beautiful illustrations throughout the book. This story follows the relationship between a young nun and her tree. The Nun, Sister Anthony, befriended Tree when she first came to the convent. This relationship was so important to her because of her past. She had lost so much and Tree helped her connect to her past and forge her future in a new role.
The Chief Gardener's main goal is to find the most beautiful and characteristic tree each year. Which one would think is a simple job but from this story it is quite complicated! Not any old tree will work and I loved how we watch him open up about what makes the "magical" tree for Rockefeller Centre. You can see him grow throughout the story and mostly in part due to Sister Anthony and their friendship. Sometimes while we love our job, the stress of it can take away the joys. Sister Anthony helps him see his passion and love again.
Their friendship grows over years and it isn't until one dreadful storm that Sister Anthony reflects on her past and her relationship with Tree. She decides that it is time for Tree to show his beauty to the world and bring joy to others. This is such a difficult decision for her, she has to say goodbye to a companion, a sounding board and a friend. We watch her struggle and want to just reach out to her and offer her a hug.
A beautiful and simple story of friendship, love and faith. This would make a great Christmas gift for someone special on your list this year.
You can purchase a copy of this book on Amazon.
Rating: 4/5
Disclosure: I received a digital copy of this book in order to facilitate this review. All opinions expressed are my own.