The Mark of the King Book Review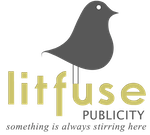 In The Mark of the King,  twenty-five-year-old midwife Julianne Chevalier trades her life sentence for exile to the fledgling 1720s French colony of Louisiana.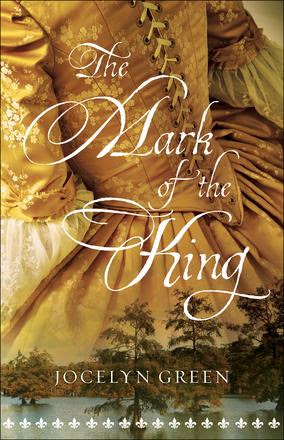 About The Mark of the King
After being imprisoned and branded for the death of her client, twenty-five-year-old midwife Julianne Chevalier trades her life sentence for exile to the fledgling 1720s French colony of Louisiana, where she hopes to be reunited with her brother, serving there as a soldier. To make the journey, though, women must be married, and Julianne is forced to wed a fellow convict.
When they arrive in New Orleans, there is no news of Benjamin, Julianne's brother, and searching for answers proves dangerous. What is behind the mystery, and does military officer Marc-Paul Girard know more than he is letting on?
With her dreams of a new life shattered, Julianne must find her way in this dangerous, rugged land, despite never being able to escape the king's mark on her shoulder that brands her a criminal beyond redemption.
My Thoughts
An incredible novel looking at the lives of those who lived during the eighteenth century both in France and New Orleans. France wanted to colonize it's towns in North America – so instead of sending over willing individuals, they populated their colonies with convicts whether by choice or not. A practice that was actually quite frightening (not because of their criminal history or choices in life) but more so for the fear that these individuals must have gone through. They were sent with little choice into the unknowns and some were forced to wed in order to further populate the colonies. I can't even begin to imagine the fear, uncertainty and anger they must have felt.
Julianne is one of these individuals but her criminal history almost blows your mind. She was imprisoned and branded over the death of her client! At a time when child birth was quite dangerous, it is hard to believe a midwife could be held responsible for the death of the Mother and further branded a criminal and imprisoned. Julianne felt her only way to escape the life that was now imposed on her was escape to New Orleans. I don't think she could even imagine what she would have to deal with once she arrived.
There is little order, little rules and crime rules in this new world. Through Julianne, we uncover a harsh world, mysterious discrepancies and dangerous world. Marc-Paul is a man that she meets when arriving in New Orleans – after her marriage to another convict. Marc-Paul is there to provide support, guidance, care but also harbours his own secret that is tied to Julianne's family.
The Mark of the King is well written and fabulous novel. I could not put it down in fear of missing what was going to happen next. I loved the rich history, culture and strong character development. This was one amazing novel that you will cherish over and over again.
You can purchase a copy of The Mark of the King here.
Rating: 5/5
About the Author
Jocelyn Green inspires faith and courage as the award-winning author of ten books to date, including Wedded to War, a Christy Award finalist in 2013; Widow of Gettysburg; Yankee in Atlanta; and The 5 Love Languages Military Edition, which she coauthored with bestselling author Dr. Gary Chapman. A former military wife herself, her passion for military families informs all of her writing as well as her numerous speaking opportunities. Jocelyn graduated from Taylor University with a BA in English and now lives with her husband and two children in Iowa.