A touching story of love, marriage, divorce, illness and starting over – The Mother will make you cry, laugh and be reminded of the most important things in life.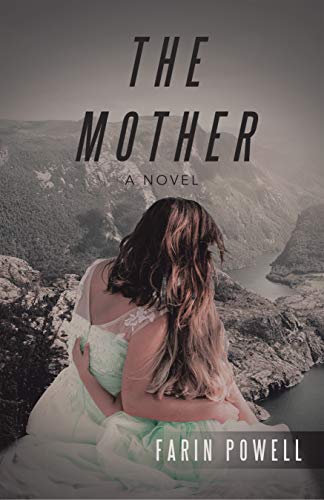 About The Mother
After her father's death, 25-year old Helen Miller needs a fresh start. She finds a job that takes her to Paris. But when her charming new boss, the rich 45-year old Jake Klein, begins dating her, Helen can't resist falling for him despite the age difference.
Shortly after a fairytale wedding, Helen discovers disturbing news about her husband's past. Feeling homesick, dealing with a difficult pregnancy and her troubled marriage lead Helen to return to DC. She tries to start a new life with Jake and their daughter Daisy, but finds it impossible to ignore Jake's infidelity. She divorces him not knowing she cannot escape Jake's manipulative actions.
Daisy's illness and an inexplicable turn of events force Helen to ignore Jake and concentrate only on her daughter's happiness, not knowing that a new love is waiting for her in an unexpected place.
My Thoughts
I loved every moment of this emotionally charged and powerful novel, I could not put it down!
Helen is just like any Mom that you may know – she loves her child with all of her heart and would do anything to protect her. She showers her with unconditional love, supports her and would do anything for her daughter. Helen has not had an easy past – she was the caregiver for her dying father, she divorced her husband after finding out about his past and this has left a lasting mark on her. It has affected her relationship with her Mother, her relationships with others around her and I think even explains her personality and actions. Helen is a giver, she cares so much for others even at her own expense. When her daughter falls ill, Helen dives right in ready to fight for her daughter. She will do whatever it takes to see her daughter well and happy again. She does so even at the expense of her own health and at times you worry about Helen and want to reach out and give her a hug.
This is an amazing story of love, forgiveness and second chances. Helen is the type of person so many of us are – we give and give until we push ourselves to the point of exhaustion and illness. Helen is her daughter's champion and will fight for her every step of the day. The two have their ups and downs in the book, sometimes making you cry but their relationship is strong and you know the two will get through it. I loved the story, the characters and how the emotions poured off the pages. At a time with so much uncertainty around this, this novel reminds us what is truly important – our health, our family and love. This is a definite must read novel.
You can purchase a copy of this book on Amazon.
Rating: 5/5
About the Author
Farin Powell practices law in Washington, DC. In addition to many legal publications, she has published short stories and poems in various literary magazines and poetry anthologies. She is the author of the book of poetry A Piece of Heaven and the novels Two Weddings, and Roxana's Revolution.
Disclosure: I received a digital copy of this book in order to facilitate this review. All opinions expressed are my own.