The Murders at Astaire Castle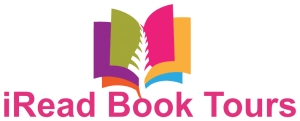 Never tell Mac Faraday not to do something, especially when he owns the property that has been kept a secret to him.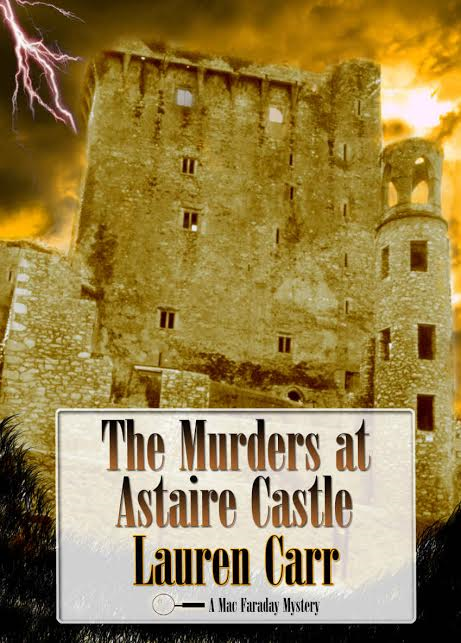 About The Murders at Astaire Castle
Spencer's police chief, David O'Callaghan, learns this lesson the hard way when he orders Mac Faraday to stay away from the south end of Spencer's mountaintop – even though he owns the property. It doesn't take long for Mac to find out what lies on the other side of the stone wall and locked gate, on which hangs a sign warning visitors to Keep Out!
Topping the list of the 10 top haunted places in America, Astaire Castle is associated with two suicides, three mysterious disappearances, and four murders since it was built almost a century ago – and Mac Faraday owns it!
In spite of David's warning, Mac can't resist unlocking the gate to see the castle that supposedly hasn't seen a living soul since his late mother had ordered it closed up after the double homicide and disappearance of Damian Wagner, a world-famous master of horror novels.
What starts out as a quick tour of a dusty old castle turns into another Mac Faraday adventure when Astaire Castle becomes the scene of even more murders. Mac is going to need to put all of his investigative talents to work to sort out this case that involves the strangest characters he has run into yet – including a wolf man. No, we're not talking about Gnarly.
My Thoughts
The Murders at Astaire Castle is a fantastic, adventure (and murder packed!) audio book that you don't want to hit pause – you don't want to miss what happens next to Mac Faraday and Gnarly!
This novel was intense, full of mystery and suspense. You need to give the audio book (and I am sure the  novel as well) your full attention. There are lots of murders and information that you can easily miss if you are not paying full attention. I found myself going back at some points to ensure I had key figures right (editors, authors, etc..). The story evolved in such a way that I did not expect! What began as a superstition that you thought was easily solved, turned into a cycle of past murders that prompted a new set of murders! Just when you think the story can not possibly make another twist, it did! It was very well written and thought out. The ending was nothing what I expected but was incredible. It literally blew my mind!
Gnarly (you have to give such a cute character some love!), was his usually spunky and hard-working dog! He makes me laugh with his antics (garbage dump diving) but is such a hard-working, intelligent partner. He played a big part as usual in this novel.
The Murders at Astaire Castle was an intense, suspenseful murder mystery that you will truly love! It is a definite must read.
You can purchase a copy of this book on Amazon and Audible.
Rating: 5/5
About the Author
Lauren Carr is the international best-selling author of the Mac Faraday, Lovers in Crime, and Thorny Rose Mysteries. The twelfth installment in the Mac Faraday Mystery series, Candidate for Murder will be released June 2016.
Lauren is a popular speaker who has made appearances at schools, youth groups, and on author panels at conventions. She lives with her husband, son, and four dogs (including the real Gnarly) on a mountain in Harpers Ferry, WV.  You can connect with her on her website, Twitter and Facebook.
Book Trailer
The Giveaway!
Author Interview
Topping the list of the ten most haunted places in America, Astaire Castle is associated with two suicides, three mysterious disappearances, and four murders – and Mac Faraday owns it! In spite of David's warning, Mac can't resist unlocking the gate to see the castle that supposedly hasn't seen a living soul since his late Mother had ordered it closed up after the double homicide and disappearance of Damian Wagner. What starts out as a quick tour of a dusty old castle turns into another Mac Faraday adventure when Astaire Castle becomes the scene of even more murders.
What gave you the idea/inspiration for this book?
For The Murders at Astaire Castle, I wanted to do a Halloween mystery. What better than a haunted house—or better yet a castle? Of course, you needed a murder mystery. Then, I asked, who would be the victim? Who else but a paranormal author.
Halloween has always been a fun time. It's the time to break out and be someone else. As a child, I would pretend to be one of the Bobbsey Twins searching for clues to lead me to a secret treasure. If I was lucky, it was made up of chocolate. As a teenager, I was Nancy Drew. Always, when October rolled around, I craved mysteries with something extra added—something beyond the normal—something supernatural.
But I wasn't looking to do a paranormal book. I am a murder mystery writer and I love murder mysteries. So, it had to be a murder mystery with a supernatural touch.
The Murders at Astaire Castle has a touch of everything. We have the dark and spooky castle with rumors of a curse. We have hidden passage ways. Things happening that defy a logical explanation. We even have a wolf man! And it's not Gnarly.
What have readers most enjoyed in The Murders at Astaire Castle?
Gnarly! Gnarly is part of Mac Faraday's inheritance. A German Shepherd, Gnarly has the distinction of being the only K-9 dishonorably discharged from the United States Army. The army refuses to talk about it and gets nasty when asked.
In The Murders at Astaire Castle, Gnarly gets into a fight with a wolf man and actually gets bitten. This raises a question, which does get explored. Everyone knows what happens when a man is bitten by a wolf man. He turns into a wolf. But what happens when a dog gets bitten by a wolf man? Does he turn into a man?
Readers have loved the tone of The Murders at Astaire. It is a mystery and keeps the tone of the series. Yes, there is a paranormal element injected into it—some of which has a logical explanation, while other paranormal events are not explained at all. Those parts are left entirely up to the readers' imagination.
Tell our readers about Mac Faraday, the main character in the Mac Faraday mysteries?
Mac Faraday could be your next-door neighbor, who happens to be an exceptional detective. Raised in a middle-class family, Mac Faraday was a hard-working, and sometimes unappreciated, homicide detective. He had devoted his life to his job and family only to have it all taken away through no fault of his own.
A twist of fate gives him the last laugh. On the same day that his divorce becomes final, after his wife had left him and took everything except their bills, he inherits $270 million dollars from his birth mother—Robin Spencer, the American version of Agatha Christie.
Talk about poetic justice! Suddenly, he's thrust into high society and unbelievable wealth.
However, Mac is strong enough to hold onto his values and not be swayed by all the extravagance surrounding him. If anything, he is confused and amused by the decadence of his neighbor's lives.
What themes do you address in your many mysteries?
The Mac Faraday Mysteries are purely for entertainment, and the puzzle of solving the murders. However, when the reader comes away, if they choose to think about it, there's usually a lesson that Mac and his friends take away from the case. Often, it has to do with life, love, family, and most certainly family.
For example, in the very first Mac Faraday mystery, It's Murder, My Son, we discover that Mac specifically came to Spencer to meet his half-brother David O'Callaghan, who Robin tells him about in her journal. It wasn't the money and prestige of being Robin Spencer's heir—though that is nice to have—it was his quest for family. Without question or jealousy on either man's part, they form a quick and close brotherly friendship which continues throughout the series.
The Murders at Astaire Castle takes a look at the supernatural. Mac does not believe in ghosts, curses, or hauntings. While his brother, David is a logical type of person, he claims that he had seen things at the castle that scare him, something Mac pokes fun at. This leads to a discussion about having your mind open to the possibility that there are things "out there."
Is there more coming?
Oh, definitely!
The next Lovers in Crime Mystery, Killer in the Band, is available now. I am currently on tour with iRead Book tours (http://www.ireadbooktours.com/blog—current-tours/book-tour-killer-in-the-band-a-lovers-in-crime-mystery-by-lauren-carr
Joshua's eldest son, Joshua "J.J." Thornton Jr., has graduated at the top of his class from law school and returns home to spend the summer studying for the bar exam. However, to Joshua's and Cameron's shock and dismay, J.J. moves into the main house at Russell Ridge Farm, the largest dairy farm in the Ohio Valley, to rekindle a romance with Suellen Russell, a onetime leader of a rock group who's twice his age. Quickly, they learn that she has been keeping a deep dark secret.
The move brings long-buried tensions between the father and son to the surface. But when a brutal killer strikes, the Lovers in Crime must set all differences aside to solve the crime before J.J. ends up in the cross hairs of a murderer.
But wait! There's more!
On January 1, 2017, the latest Thorny Rose Mystery will be released! In A Fine Year for Murder, Jessica Faraday and her husband, Murphy Thornton, dive into the cold case murder at a family owned winery.
After ten months of marital bliss, Jessica Faraday and Murphy Thornton are still discovering and adjusting to their life together. Settled in their new home, everything appears to be perfect … except in the middle of the night when, in darkest shadows of her subconscious, a deep secret from Jessica's past creeps to the surface to make her strike out at Murphy.
When investigative journalist Dallas Walker tells the couple about her latest case, known as the Pine Bridge Massacre, they realize Jessica may have witnessed the murder of a family living near a winery owned by distant relatives she was visiting and suppressed the memory.
Determined to uncover the truth and find justice for the murder victims, Jessica and Murphy return to the scene of the crime with Dallas Walker, a spunky bull-headed Texan. Can this family reunion bring closure for a community touched by tragedy or will this prickly get-together bring an end to the Thorny Rose couple?
Disclosure: I received an audible copy of this book in order to facilitate this review. All opinions expressed are my own.